Shipping is temporarily unavailable. It'll be back soon.
05.14.2020
5 Things to Consider When Choosing Ice Cream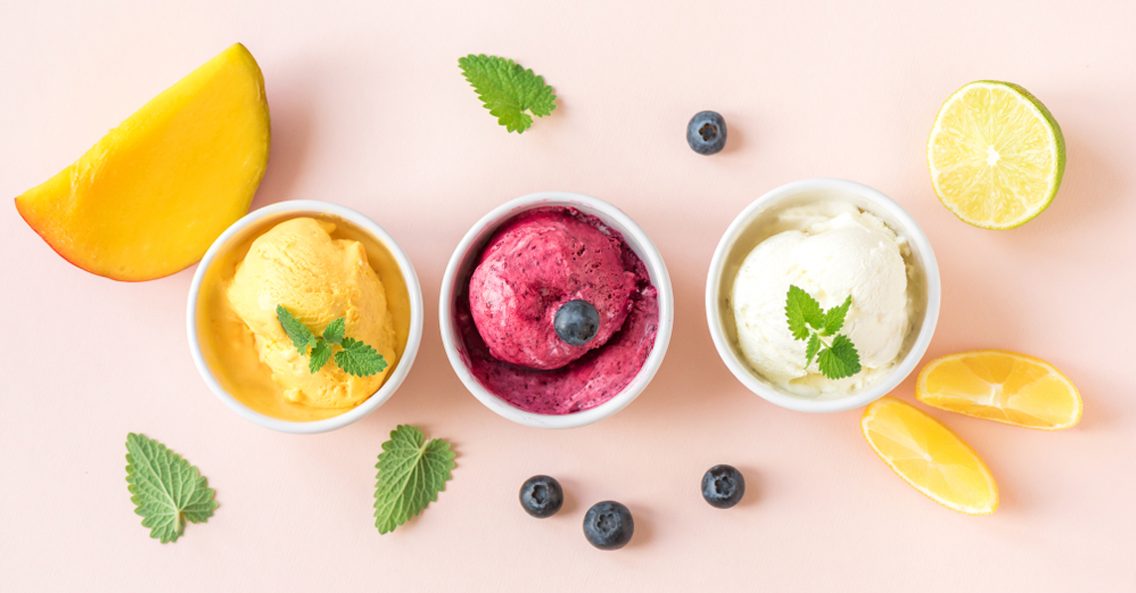 I scream, you scream, we all scream for ice cream!
Let's be honest, everyone loves ice cream. Whether we are craving something sweet to eat or just want to treat ourselves, a bowl of ice cream will put you in a better mood right away.
But, stop and think for a second, how do you choose a particular type of ice cream over another? What are the differences we look for?
Well, of course, taste is the most important factor that triggers the consumers buying behavior for choosing ice cream. However, what if we told you that there are several other important things that consumers should consider before eating your favorite flavor of ice cream?
Let's determine the five factors that a consumer should consider when buying ice cream. So grab a spoon and dig in!
Quality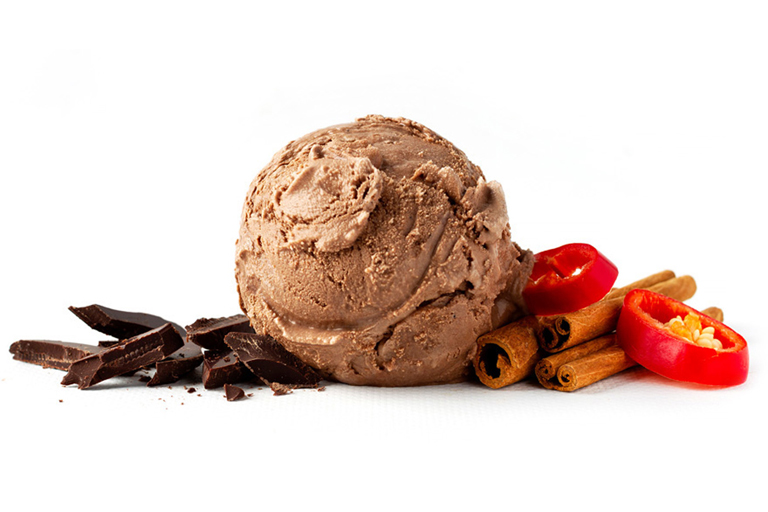 As you already know, ice cream is not considered the healthiest of foods. The presence of high sugar, artificial colors, and preservatives makes it unfits to consume. Eating ice cream with artificial dyes and preservatives comes with many potential negative health effects.
The good news is: ice cream producers are making changes. Nowadays, some companies make pure, chemical-free, low calorie, low sugar, all natural ice cream so that customers don't go elsewhere.
So, choose an ice cream that is free from any harmful emulsifiers, made with fresh milk and uses organic ingredients to enjoy the unadulterated taste without compromising on your health. Also, look out for the brands who are small batch ice cream makers, they will usually not use any chemicals, additives or dyes in their products.
Packaging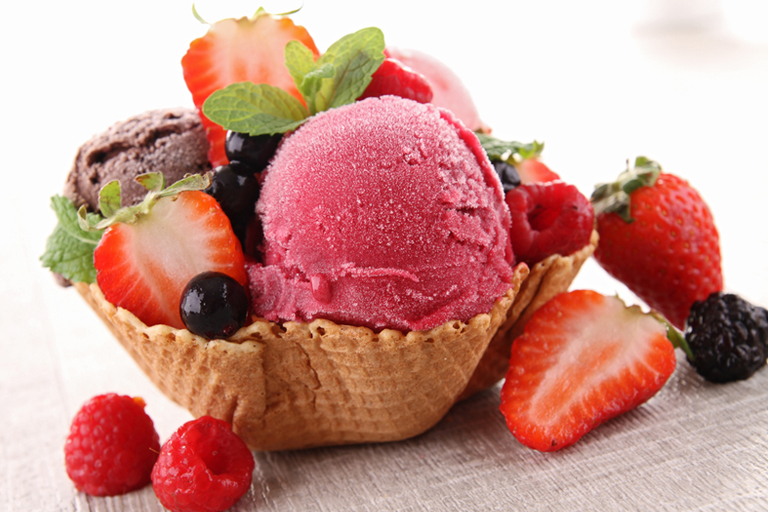 Producers usually pay close attention to the appearance of their ice cream to peak a person's intrigue immediately. Think bold colors, interesting designs and punny names, you've seen them all before!
However, with people becoming increasingly health conscious, checking what's inside the ice cream is becoming more important than just the aesthetics.
Whether you are a fitness freak or just looking to enjoy ice cream without worrying too much, check out the nutritional value and ingredients on the packaging of the product.
Choose an ice cream which is low in calories and made up of natural or organic ingredients if you want to stay healthy in the long run.
Texture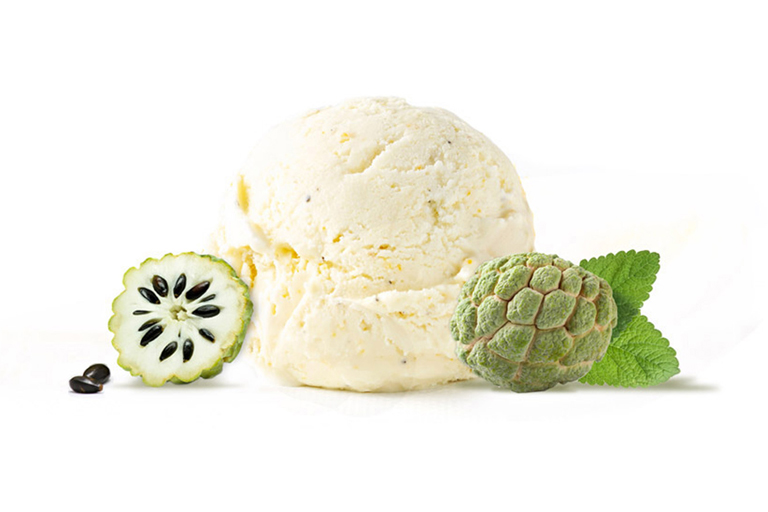 Texture tells you everything you need to know about the ice cream making process. In general, a good quality ice cream has a creamy, smooth, and soft consistency. It should melt slowly in the mouth and allow you to enjoy the rich tastes and flavors.
The size of the ice crystal indicates how fine and suitable the ice cream is. If they are noticeable, then the ice cream is likely not a high quality.
If the ice cream melts too quickly in the mouth and incorporates coarse or sandy textures then it is also of a poor quality. Switch to a good quality ice cream brand right away and enjoy ice cream the way it's meant to be!
Freshness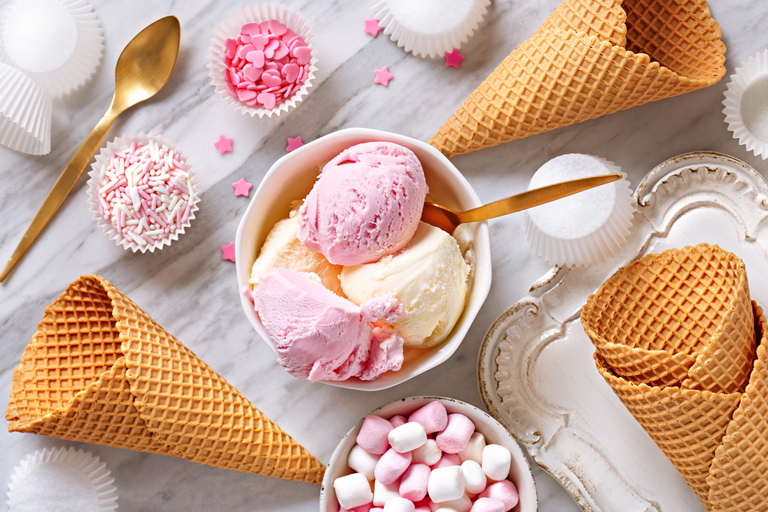 It is quite likely that an ice cream cafe will offer ice cream tasting before purchasing. If they don't, ask them nicely, they might allow you a quick taste to see if you like it.
It might seem like a strange concept, ice cream is frozen after all, but freshness is an important consideration when making a purchase. If the ingredients used in the ice cream are carefully sourced and are of good quality then it can keep the freshness of the flavor intact and taste authentic, unlike artificially preserved alternatives that will lose their freshness over time.
Many brands in the US are coming up with a range of innovative flavors of ice cream that is not commonly seen like rose, custard apple, yogurt and anything else you can dream up. But remember, stay fresh out there!
Reputation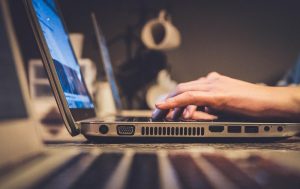 We all hate wasting money. Everyone remembers a time when they paid for something they didn't really want or wasn't worth the price.
So, if you are planning to visit an ice cream cafe or, more likely, looking to get it delivered to your doorstep given the current situation, be smart and check out some reviews before making any final decisions.
Final Thoughts
Everyone has their own opinion on what the best ice cream is. However, the 5 factors when consumers buy ice cream mentioned above play a major role in choosing tasty, natural, healthier ice cream.
Always remember to eat your favorite ice cream in moderation and choose the brand that prioritizes natural ingredients without any artificial preservatives or chemicals.
So, remember these things, and choose the best ice cream to help beat the heat this summer!
Welcome to
Nature's Organic
Rewards & Referral Program
Become a member
Many ways to unlock exciting rewards, this is your all access pass to earn points.
How to earn points?

1 Point = $0.50

Make a purchase of $10.99

Earn 4 points

Make a purchase of $12.99

Earn 5 points

Write a review

Earn 3 points

Refer a friend

Earn 3 points

How to redeem points?

1 Point = $0.50

You can easily redeem your earned points when placing your next order.