Shipping is temporarily unavailable. It'll be back soon.
10.19.2021
Creepy Ice Cream Flavors You've Got to Try This Halloween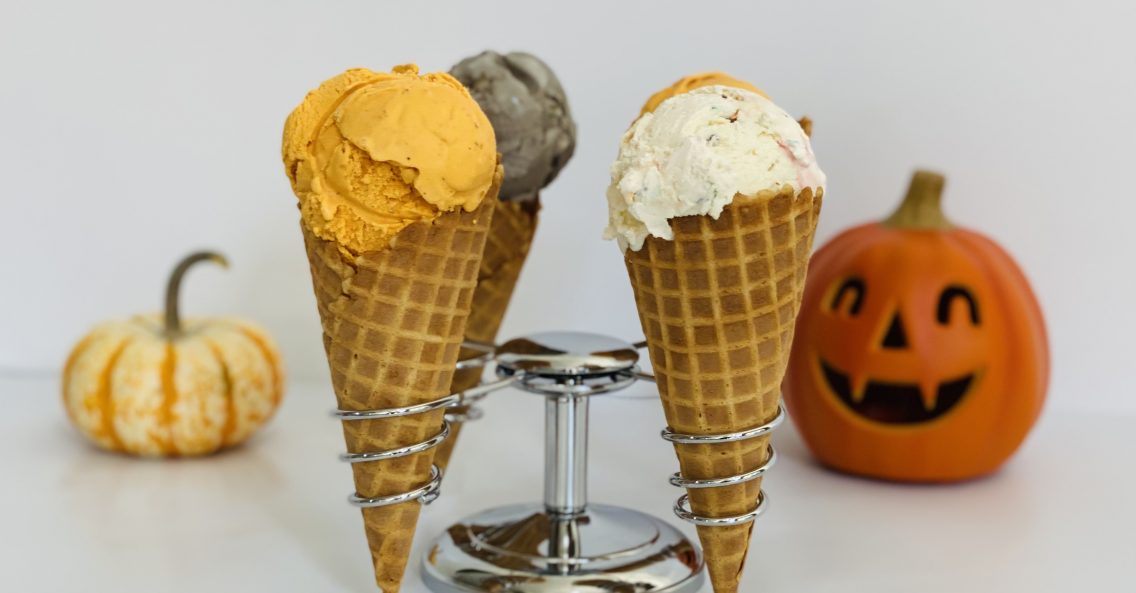 The creepiest, spookiest time of year is around the corner. That's right, Halloween is almost here, and to welcome it, why not discover some of our favorite Halloween ice cream flavors?
Now, the first thing you need to know about our spooky ice creams for Halloween is that all the flavors and toppings mentioned are natural and locally sourced wherever possible to ensure that you get a healthy, delicious treat. They're great on their own or even being used to create new and exciting Halloween-inspired desserts.
The best Halloween-inspired flavors
If you're not sure what flavor to try this Halloween, we'll help narrow it down with a few of our favorite flavors – currently only available in-store.
1. Jake-O-Lantern
In case the vibrant orange color didn't give it away, this delicious ice cream is made with pumpkin puree with just a hint of pumpkin spice to create the ultimate Halloween treat.
2. Spooky Monster
A spooky looking frozen treat made with vanilla ice cream and pistachios. It may seem simple, but it's simply delicious, too!
3. Candytopia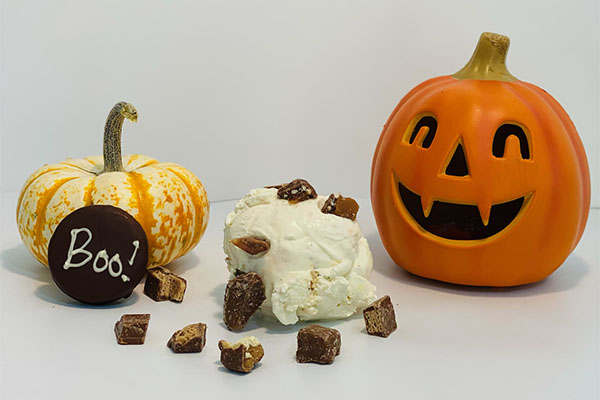 What's Halloween without candy? This flavor is every candy lover's dream, made with fresh, organic vanilla ice cream and a blend of candies for the ultimate sugar rush.
Nature's Organic has created these exceptional ice cream flavors specifically for Halloween. They are available in-store only for a limited time.
Delicious Halloween Treats you can make at Home
If you want to try some surprising spooky looking sweet treats, here are a few suggestions to inspire you.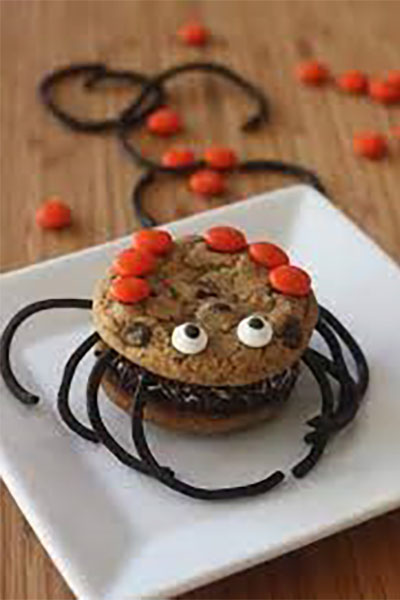 For this treat, you can turn your favorite ice cream sandwich into a creepy spider. The ice cream sandwich becomes the body, so all you need to do is add some eyes with your favorite gum drops and use licorice rope to make the legs.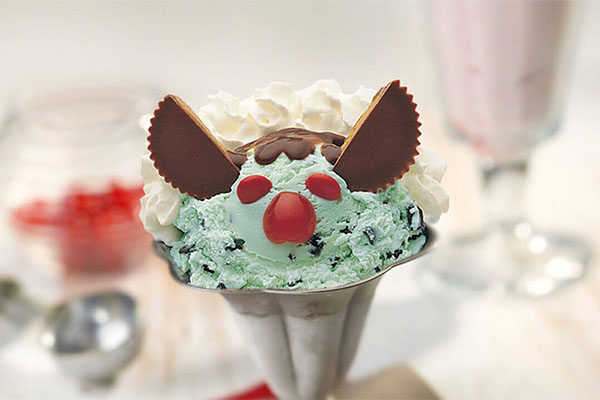 For this tasty treat, you'll need a scoop or two of Nature's Organic Mint Chip or Honey Matcha ice cream for the green monster base. You'll also need Reese's Peanut Butter Cups, chocolate sauce, cherries, and candy-coated chocolate discs. Put it all together to create a delicious, yet scary, monster.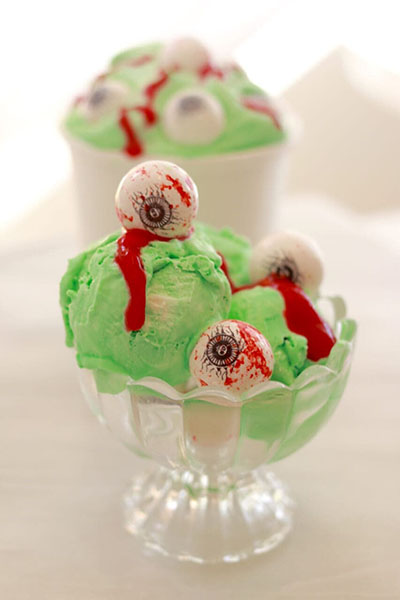 For this tasty treat, we recommend a scoop or two of Nature's Organic Mint Chip or Honey Matcha ice cream for the green monster base. You can use any brightly colored ice cream if green isn't your color, like our purple Vegan Lavender flavor. You'll also need some red gummy worms and large gumballs – or any sweet that could pass as an eyeball.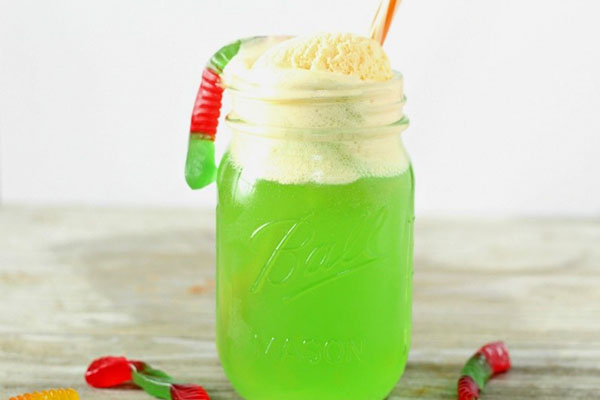 If you're looking for something simple, this is the one you've been looking for. All you need is some vanilla ice cream, gummy worms – or any other bug-inspired candy – and a bright green soda to bring it all together. You can also go for a red or purple soda if the flavors are better – the choice is yours.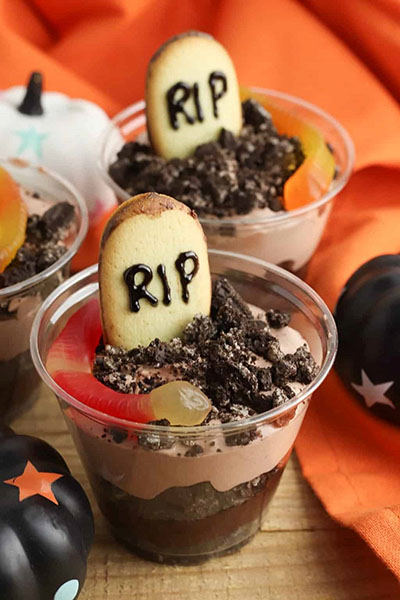 Chocoholics, this one is for you. All you need is a clear cup, your favorite chocolate ice cream – like our Chocolate Chip flavor -, some crushed Oreos and Ladyfinger biscuits. You can add some gummy creepy crawlies to up the creepiness factor.
For the ultimate spooky Halloween dessert, why not visit our store in Fremont to try our delicious Halloween flavors. We offer 10% off all first-time orders as well as free delivery in the SF Bay area for orders over $45. So why not order your favorite organic ice creams online (excluding the Halloween flavors) and have them delivered straight to your door.
Welcome to
Nature's Organic
Rewards & Referral Program
Become a member
Many ways to unlock exciting rewards, this is your all access pass to earn points.
How to earn points?

1 Point = $0.50

Make a purchase of $10.99

Earn 4 points

Make a purchase of $12.99

Earn 5 points

Write a review

Earn 3 points

Refer a friend

Earn 3 points

How to redeem points?

1 Point = $0.50

You can easily redeem your earned points when placing your next order.