Shipping is temporarily unavailable. It'll be back soon.
05.17.2020
Everyone Needs To Know About Artisanal Ice Cream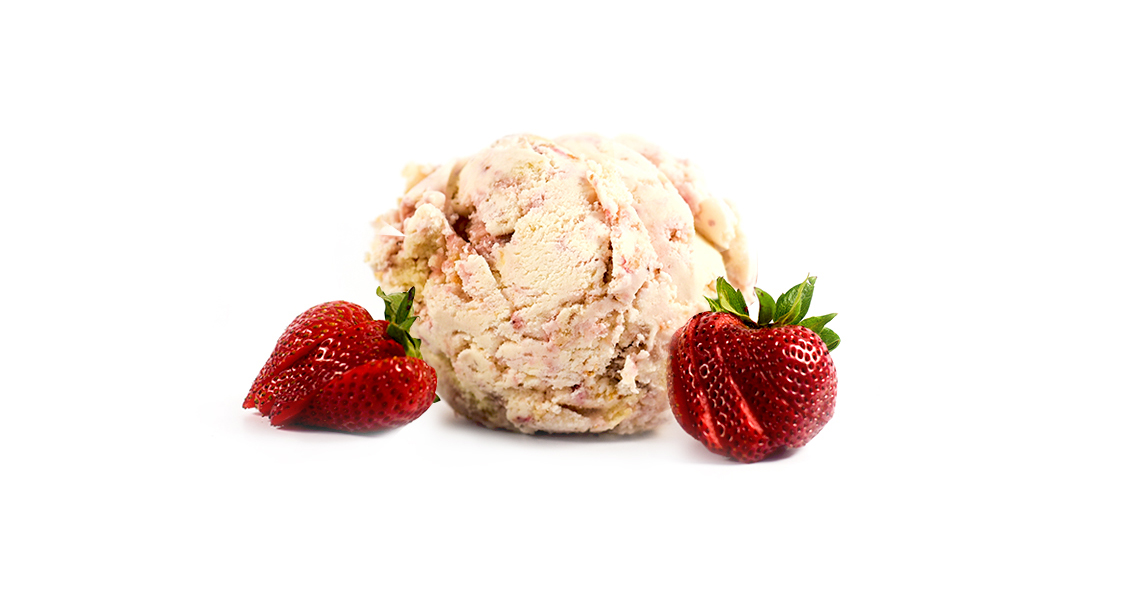 Bored of chocolate ice cream? Life feeling a little too…vanilla? You're probably not the only one. Everyone has their own favorite flavor of ice cream that they love to grab a scoop of no matter the weather or time of day, but when there are so many exciting flavor combinations out there today, why limit yourself to just one?
Well, if you are getting a little bit tired of seeing the same old pints of cookie dough and strawberry flavored ice cream filling up all the space in the freezer aisle, there is another way you can get your sweet treat fix: Artisanal Ice Cream.
What is Artisanal Ice Cream?
Basically, artisanal ice cream is just a much tastier form of ice cream. It's a unique product that's hard to beat! Freshly made, artisan ice cream is something that just can't be recreated on a large scale or by big companies.
This is because most artisanal ice cream brands will make their products using only the freshest ingredients and avoiding adding any unnatural ones, such as dyes, additives, preservatives and emulsifiers. All that is usually used when making it is milk, natural sugars, cream and whatever fresh flavorings you wish to add. This makes the ice cream have a much cleaner, purer taste and avoids that sickeningly sweet one that the majority of mass produced flavors have.
Knowing how to make artisanal ice cream at home however can be really tricky, luckily for you and your family (kids especially) there are a number of artisanal ice cream brands out there making absolutely amazing products using only natural ingredients.
Take our Nature's Ice Cream as an artisanal example. Some of the best inventive ice cream flavors out there are being produced by us that are inspired from different cultures all around the world.
Savour The Flavor
So, you're an ice cream fan, think you've tried every flavor out there? Think again because more and more artisanal ice cream brands are pushing the boundaries and continually creating new and exciting tastes which you are unlikely to have enjoyed before. Here are some of our own personal favorites!
Chocolate Aztec
Combining warm flavors with cooling ice cream, this is a flavor mix that will give your taste buds a completely different experience of what ice cream can be. Inspired by the traditional ingredients found within a Mexican hot chocolate, these scoops of ice cream see the sweetness of chocolate blend with the spice of cayenne pepper all balanced by the creaminess of the ice cream itself to create a whole new experience. Throw in some cinnamon for an extra burst of flavor and you've got yourself a scoop of ice cream that you haven't tasted before.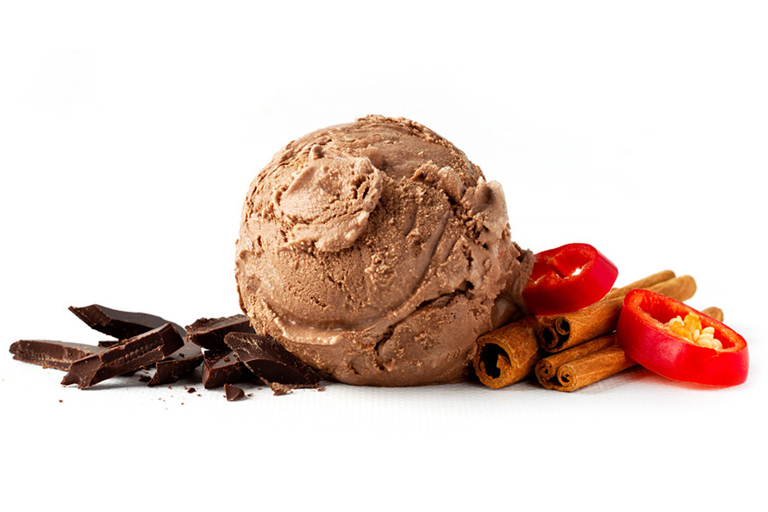 Paan
We're going to go out on a limb here and say, you've never had this ice cream flavor before! While that might be the case, this exotic flavor is definitely worth a taste. Inspired by the cultures of Southeast Asia, Paan is an intriguing mix of fresh betel leaves, fennel seeds, dates, with subtle hints of rose as well to create a truly unique, one of a kind flavor. Enjoy the tastes of Southeast Asia, all from the comfort of your own home!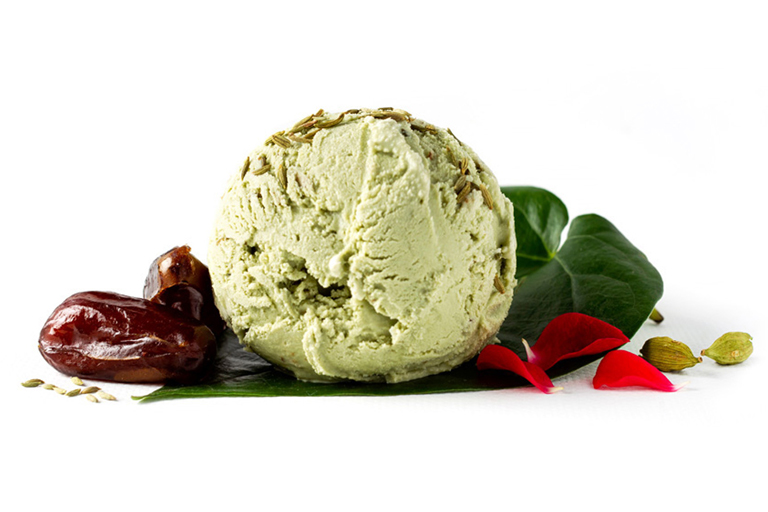 Custard Apple
Let's say you want to bring a little bit of Caribbean flair and calypso energy into your everyday life. Well, for that you'll need the flavor of Custard Apple ice cream! Native to many of the Caribbean Islands, the pulp of these fruits, when combined with the silky taste of custard, forms tropical tasting ice cream that goes perfectly with a hot summer day and a big spoon. Sweet, refreshing and oh so delicious, this is a Caribbean treat that the whole family will love!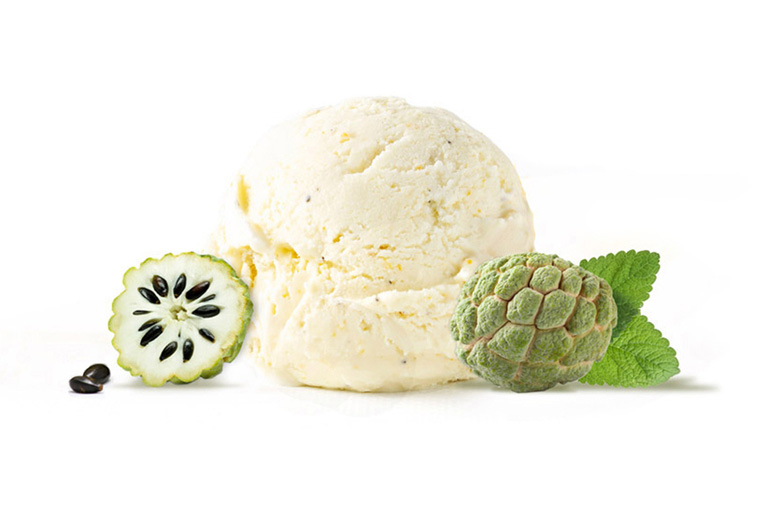 Lemon Berry
When we talk about summers, how can we not tell you about this delightfully refreshing summertime favorite- "Lemon-Berry" The sweet mixed berries infused with fresh lemons results in a killer combination that is too hard to miss! And, the best part is the addition of organic berries that enhances the taste of traditional custard lemon to the next level. Not just summers, it would be delicious any time of the year.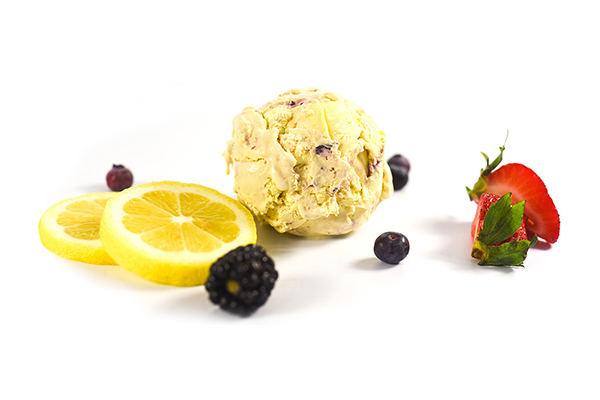 Strawberry Shortcake
Do you want to go on a berrylicious adventure? If yes then you're at the right place. Our super creamy Strawberry shortcake ice cream is a perfect treat on a hot summer day. The sweet strawberries surrounded by freshly baked organic cake and vanilla ice cream develop a heavenly flavor that will definitely make your taste buds go slurp everytime. Besides that, it is eminently instagrammable too. What else do you need?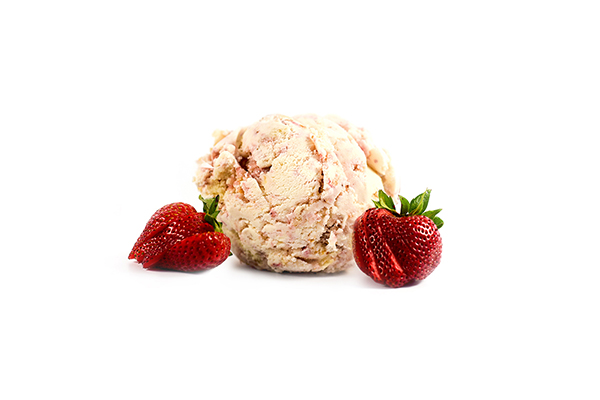 The Last Scoop
So if you've recently found yourself asking the question, what is artisanal ice cream? We hope we've been able to answer it. Just think of it as a better, fresher, purer form of ice cream with new and exciting flavors you've yet to try. But talking about artisanal ice cream is one thing, tasting it is a whole different matter. So what are you waiting for? Get out there and enjoy our innovative flavors the way you never have before. Each of them is bang on in taste & richness!
Welcome to
Nature's Organic
Rewards & Referral Program
Become a member
Many ways to unlock exciting rewards, this is your all access pass to earn points.
How to earn points?

1 Point = $0.50

Make a purchase of $10.99

Earn 4 points

Make a purchase of $12.99

Earn 5 points

Write a review

Earn 3 points

Refer a friend

Earn 3 points

How to redeem points?

1 Point = $0.50

You can easily redeem your earned points when placing your next order.