Free shipping within SF Bay Area for orders over $45
08.10.2021
Homemade Dessert Ideas To Elevate Your Next Dinner Party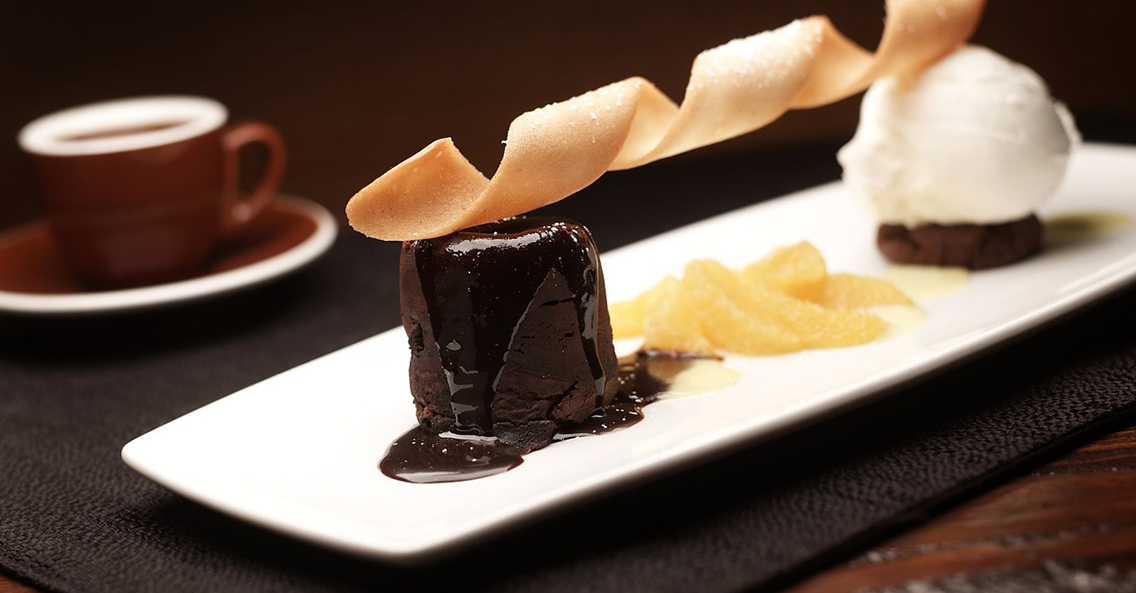 Dinner parties are a great time to bring friends and family together – in a COVID-19 friendly manner of course. Now, we all know that each course is of equal importance; the starter kicks of the evening, the main curse brings together a culinary experience and then, of course, comes the dessert. There's no denying the fact that a delicious dessert has the potential to round off a beautiful evening on a high note.
So, when the time comes for your next dinner party, what dessert will you be making? If you're not sure, it's okay. Here are some homemade dessert ideas to get you started.
Hot or Cold: The Choice is Yours
The first question you will be faced with when it comes to your homemade dessert ideas for your family is will it be hot or cold. For obvious reasons, we are team cold. There are so many ways to enjoy frozen dessert, from a simple scoop of ice cream with toppings to an oozy baked dessert that can be topped with your favorite frozen treat, there are so many dinner party desserts options.
Here are 3 Delicious Warm Desserts Ideas to Try 
Let's keep things simple with good desserts to make at home.
1. Brownie and Ice Cream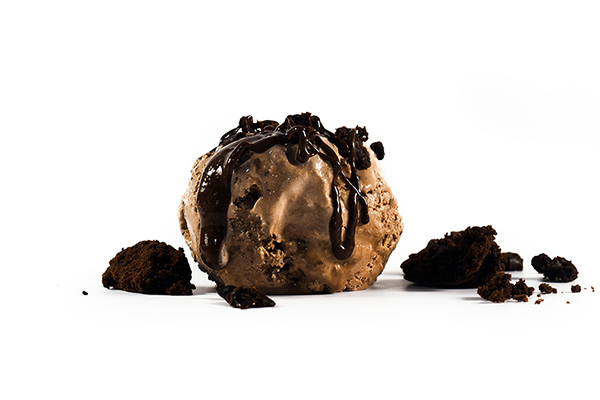 You could go with a classic chewy brownie topped with organic vanilla ice cream and chocolate sauce. If you're not in the mood for baking, why not give our Chocolate Fudge Brownie a try? Your guests will love it and it requires minimal effort from your side – we'll even deliver your frozen dessert in Fremont to your door!
2. Coffee or Hot Chocolate Floats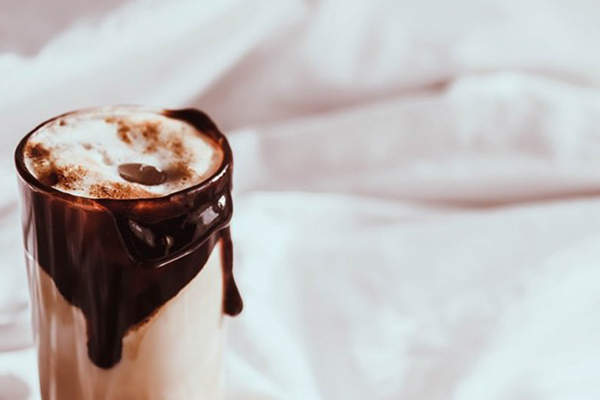 For a classic twist on a favorite dessert, hot chocolate floats are a definite showstopper. The concept here is really simple and can be used for most hot beverages along with your favorite ice cream flavors. All you do is make a cup of hot chocolate and swirl in a scoop of ice cream.
3. Waffle and Ice Cream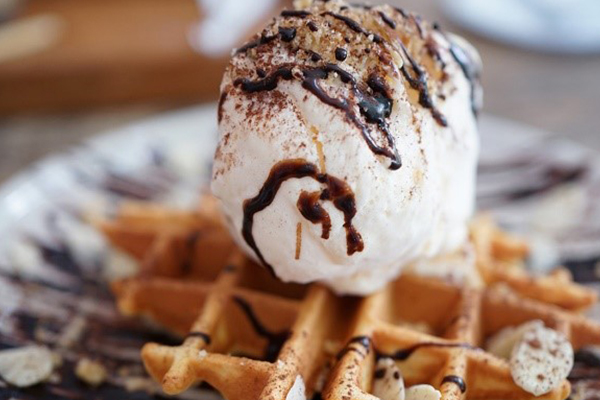 This delicious dessert brings together a fluffy, beautifully toasted waffle topped with decadent ice cream. Our Cookies & Cream flavor has the power to turn any waffle from drab to fab.
Here are 4 Frozen Treats that Everyone will Enjoy
Our opinion may be biased, but, you cannot go wrong with an ice cream inspired dessert. With our range of exciting organic ice cream flavors, the heavy lifting has already been done. All you need to do is find a way to elevate the experience.
1. Ice Cream Sandwich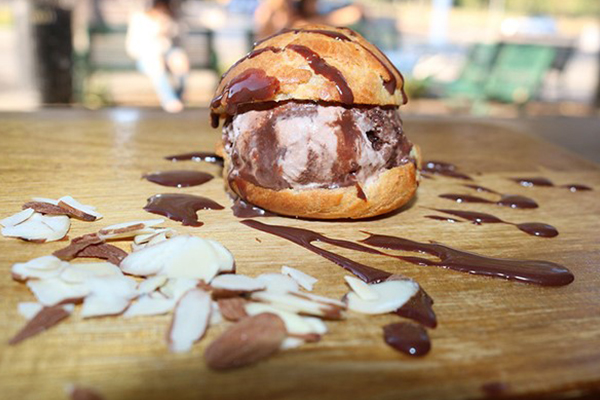 We'll start with the humble ice cream sandwich. We recommend buying some chocolate chip cookies and smearing a generous layer of Salted Caramel ice cream between the two layers. For some flair, coat the ice cream with sprinkles or cookie crumbs. You can use any cookies and any ice cream, so feel free to get creative with your flavor pairings.
2. Milkshakes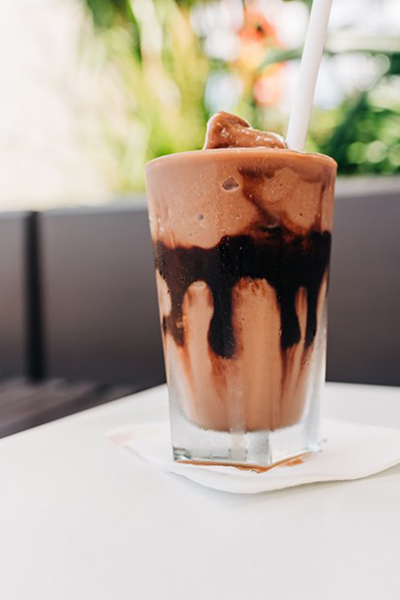 These beverages are another simple idea that can be amplified to become a decadent dessert. We've seen gourmet milkshakes topped with donuts and other delicious treats, so the only real limit, in this case, is your imagination. All you need to do is create a milkshake based by combing milk with your favorite ice cream flavor. Once that has been done, pour it into a glass and top with yummy treats.
3. Soda Floats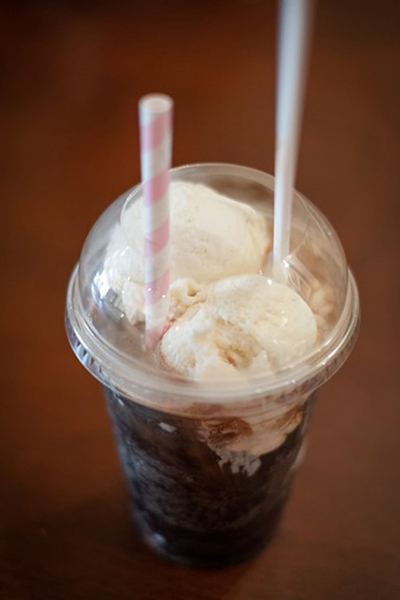 For this, you'll need a couple of different soda flavors and some vanilla ice cream. Pour the soda into a tumbler and top with ice cream. Add sprinkles for a pop of color and maybe even a cherry.
4. Keep it Simple with Ice Cream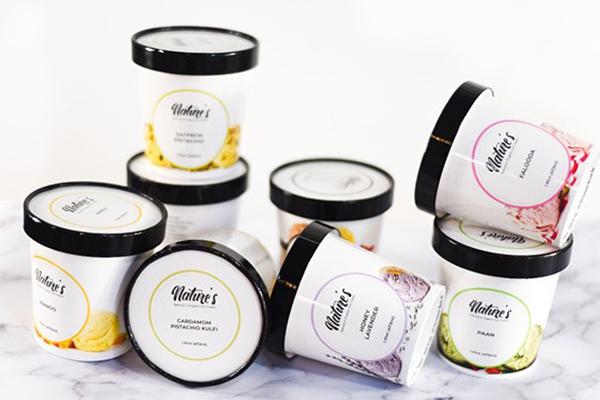 A lazy way out of it is to buy a ton of different ice cream flavors and a selection of toppings and sauces. Your guests can then scoop up their favorites and drown them in toppings – this is always a crowd-pleasure for kids. It is worth finding out about allergies and dietary restrictions beforehand to ensure that everyone can enjoy the dessert. We have created a range that caters to most needs – including vegan diets.
Simplicity is the Key to Success
When it comes to showstopper desserts, it's often the simplest approach that leaves a lasting impression. In addition to it being easier on the pocket, it also helps you ensure that the ingredients you are using are healthy and used in moderation. While we all enjoy a sweet treat every once in a while, too much of a good thing can be problematic.
That being said, there are so many simple yet delicious ways to end off your next dinner party, all it takes is some imagination and delicious organic ice cream.
When your next dinner party comes around and you're in charge of desserts, head on over to our Fremont store to grab a pint and discover our impressive range of flavors. You can also order online and have it delivered straight to your home.
Welcome to
Nature's Organic
Rewards & Referral Program
Become a member
Many ways to unlock exciting rewards, this is your all access pass to earn points.
How to earn points?

1 Point = $0.50

Make a purchase of $9.99

Earn 4 points

Make a purchase of $10.99

Earn 5 points

Write a review

Earn 3 points

Refer a friend

Earn 3 points

How to redeem points?

1 Point = $0.50

You can easily redeem your earned points when placing your next order.