Shipping is temporarily unavailable. Buy online and pickup in-store.
01.27.2021
National Ice Cream For Breakfast Day: 7 Fun Activities To Do On This Interesting Day
Ice cream lovers rejoice! Now you have a valid excuse to eat ice cream for breakfast. February 6th is National Eat Ice Cream for Breakfast Day 2021. On the first Saturday of February, you can celebrate your love for ice cream as soon as you jump out of bed and skip excitedly to the kitchen. You can thank the New York mother of two, Florence Rappaport, who, on a snowy winter's morning in the 1960s, wanted to entertain her children with a fun breakfast to beat the winter blues. Since then, Ice Cream for Breakfast Day has become widely popular and a national holiday.
Ice Cream in the Morning Helps to Activate your Brain
Did you know that eating ice cream as soon as you wake up can stimulate your brain, increasing mental alertness and capacity? In a clinical trial, scientist and professor Yoshihiko Koga, of Tokyo's Kyorin University, measured the brain activity of participants, observing their response to eating different temperature foods. Koga discovered that participants who ate ice cream upon awakening experienced an increase in high-frequency brain waves, leading to boosted alertness with faster reaction times as well as an increased sense of calmness, as reported by the Telegraph. We could be surprised by this discovery, but let's be honest, have you ever felt stressed when eating ice cream?
Organic Ice Cream Adds Nutrition to Your Diet
Not all ice cream is made equal or is full of processed ingredients and additives. In fact, Nature's Organic ice cream is the opposite – delicious flavors made with real and organic ingredients that are good for you, with no highly-processed additives. Nature's Organic makes many different ice cream flavors with a variety of nutritious ingredients. Our locally sourced organic dairy milk is full of essential vitamins and minerals like vitamin B12, vitamin D, calcium, and phosphorus, supporting healthy growth and development. Natural fruits add high levels of immunity-boosting vitamin C, fiber, folate, potassium, and more. The nuts used in some of the flavors like Banana and Walnut and Cardamom Pistachio Kulfi includes healthy omega-3 fat alpha-linolenic acid (ALA) for brain health, cell-protecting antioxidants, and vitamin B-6 to support cognitive development.
7 Fun Activities to do on National Eat Ice Cream for Breakfast Day
You can enjoy ice cream and share the celebration with the rest of the world with these fun stay at home activities:
1. Order your favorite Nature's Organic ice cream to prepare for the day
Nature's Organic offers classic, exotic, and vegan ice cream delivery 7 days a week to the SF Bay area. Prepare ahead and order flavors like the new and indulgent chocolate fudge brownie, classic strawberry, vegan mango, and unicorn vanilla. If you haven't already signed up as a member on our website, sign up now to receive 10% off your first order!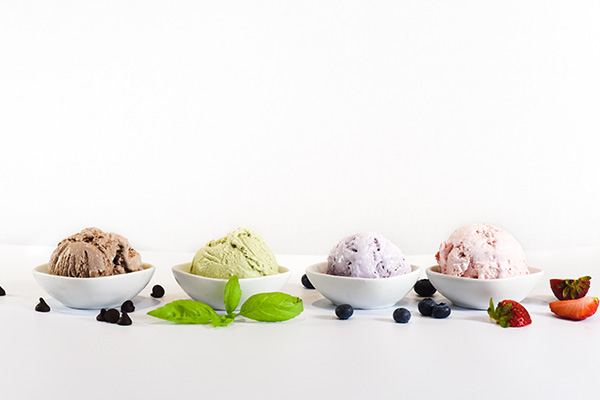 2. Create virtual invitations and organize a breakfast video party so you can enjoy the day with your friends
You can still enjoy this fun day with your friends by organizing a video party! Create invitations on your phone or computer and send them out to your pals to make the morning exciting.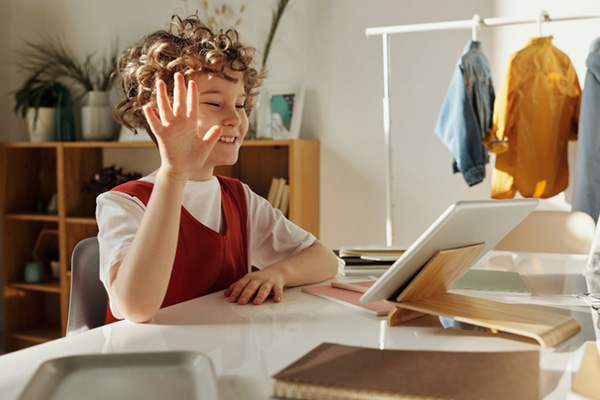 3. Make ice cream cone party hats
It's always fun dressing up for a party, especially when you're celebrating eat ice cream for breakfast day. Here is a fun party hat idea that you can make for your family to look the part on this wonderful day.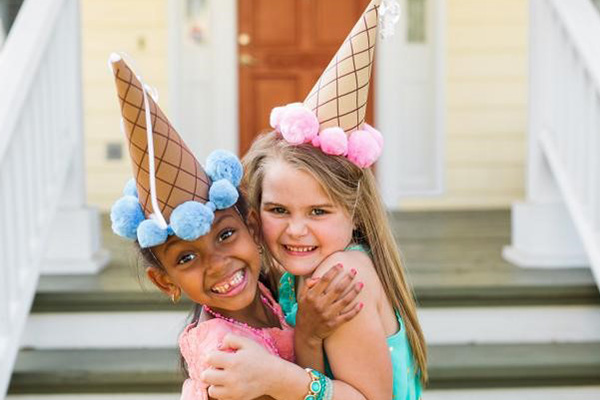 4. Decorate your virtual party space
Why not set up the backdrop of your video call with some party decorations? You could make ice cream banners, ice cream cone balloons, or simply pop some streamers and balloons up to make a colorful and fun space.
5. Get Creative with ice cream for breakfast recipes
You can eat ice cream for breakfast in a variety of ways. You could make waffles topped with Berry Swirl ice cream and fresh fruits or pancakes with Cookies & Cream ice cream and chocolate sauce, better yet, you could mark the occasion with an ice cream cake.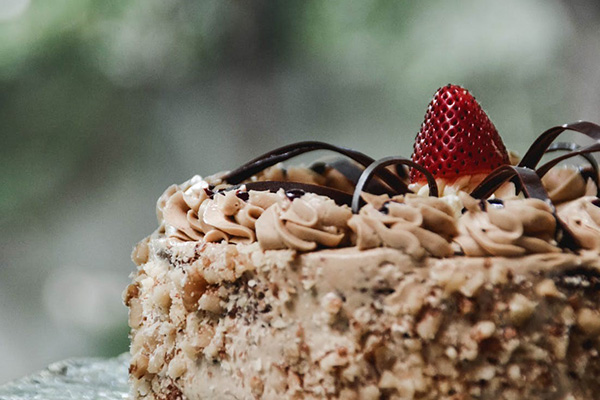 6. Make ice cream floats
Hot or cold ice cream floats not only taste ridiculously good, but they look picture-perfect! You can decorate your floats with so many different toppings like sprinkles, wafers, chocolates, and strawberries. Your virtual party guests might get envious, so make sure you send them our ice cream float recipe ideas, too!
7. Share your breakfast on social media
If you didn't capture National Eat Ice Cream for Breakfast Day 2021 on social media, then did it really happen? Capture your creative efforts and fun from the day and share it online with your followers and beyond by tagging #nationaleaticecreamforbreakfastday, #icecreamforbreakfastday, and of course #naturesorganic. We would love to see how you celebrated the day.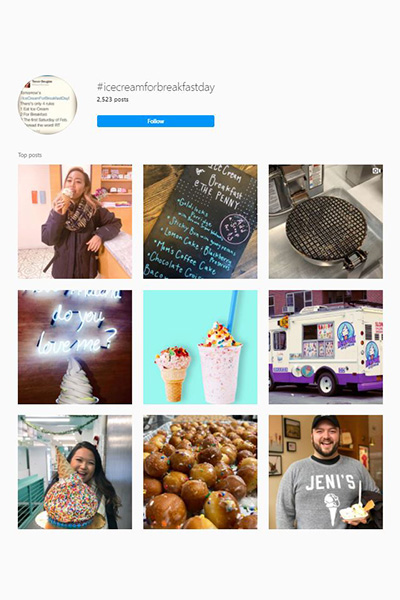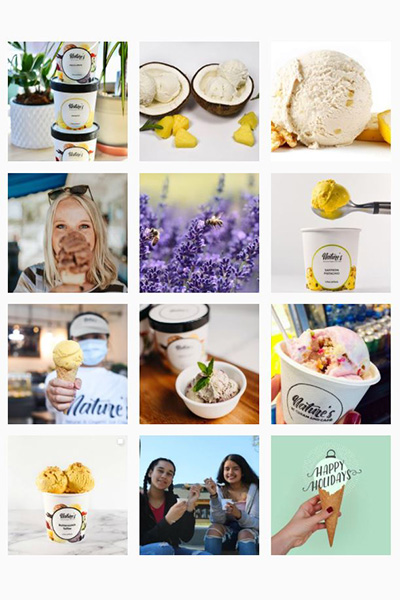 The Final Scoop
Now you have 7 ideas to inspire you on February 6th, as well as some fun health facts to encourage the whole family to get on board and enjoy eating ice cream with you on this holiday. Do you have any other stay at home activity ideas for this fun holiday? Let us know in the comments below.
Welcome to
Nature's Organic
Rewards & Referral Program
Become a member
Many ways to unlock exciting rewards, this is your all access pass to earn points.
How to earn points?

1 Point = $0.50

Make a purchase of $10.99

Earn 4 points

Make a purchase of $12.99

Earn 5 points

Write a review

Earn 3 points

Refer a friend

Earn 3 points

How to redeem points?

1 Point = $0.50

You can easily redeem your earned points when placing your next order.