Shipping is temporarily unavailable. Buy online and pickup in-store.
11.19.2021
5 Reasons Why Ice Cream Is The Best Treat – Regardless Of The Season
When it comes to frozen desserts and treats across the world, there's one common denominator amongst them all – ice cream. It doesn't matter who you are or where you're from, you'll more than likely have heard of – and even enjoyed – ice cream.
So, what has made this beloved dessert a household name? Let's take a look at 5 of the reasons why people are so fond of ice cream – regardless of the season.
5 Reasons Why Ice Cream Is The Best Treat
1. There are So Many Different Flavors
When you consider our wide range of organic ice cream flavors, it's easy to see that a world of opportunity exists when it comes to flavors. There's an option to suit every palette – from tahini dates to the classic chocolate and everything in between! You name it, an ice cream probably exists of the same flavor. And it's even available in vegan ice cream varieties if you're following a plant-based diet.
2. It's Not Just a Summertime Treat
Some of the best warm desserts out there – like pie – are best served with a scoop of ice cream. It's a versatile dessert that goes with most things and can be enjoyed any time of the year – and it's a simple option to serve, too.
3. It's a Crowd Favorite
Not only is ice cream readily available, but you'll also find that most people you eat enjoy the odd scoop of ice cream every once in a while. So, when in doubt about a dessert, stick with the classics. Go for ice cream – you can even buy a pint or two to keep in your freezer just in case.
4. It Can Help You Feel Better
Ice cream has been found to facilitate the production of serotonin in the brain – that's the feel-good hormone. Above and beyond that, if you're sick and have a sore throat, ice cream can help to soothe and ease the pain and discomfort.
5. It's Easy to Make
While ice cream is readily available, here's something appealing about being able to whip up your very own batch whenever you feel like it. Luckily, this is easy enough to do at home. All you need to do is create a creamy base using milk, cream, eggs, and sugar and then add your favorite flavors to it.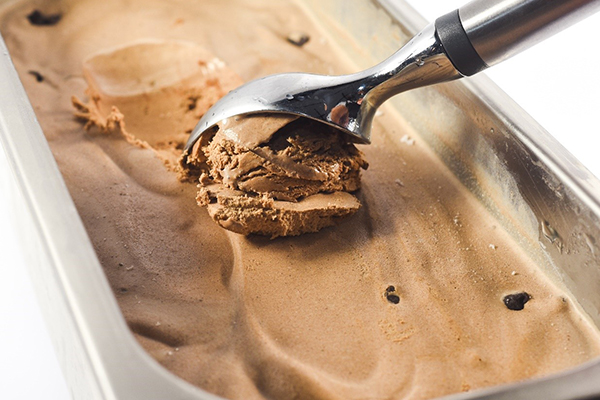 There are so many reasons to love ice cream, and with so many options available to meet the needs of different diets and palettes, it's easy to see why it's a global favorite.
To get your daily dose of ice cream, why not visit Nature's Organic ice cream in Fremont to discover our flavors? You can also order from our online store and receive 10% off your first order. How "cool" is that?
Welcome to
Nature's Organic
Rewards & Referral Program
Become a member
Many ways to unlock exciting rewards, this is your all access pass to earn points.
How to earn points?

1 Point = $0.50

Make a purchase of $10.99

Earn 4 points

Make a purchase of $12.99

Earn 5 points

Write a review

Earn 3 points

Refer a friend

Earn 3 points

How to redeem points?

1 Point = $0.50

You can easily redeem your earned points when placing your next order.