Shipping is temporarily unavailable. Buy online and pickup in-store.
Our Story
We just love ice cream!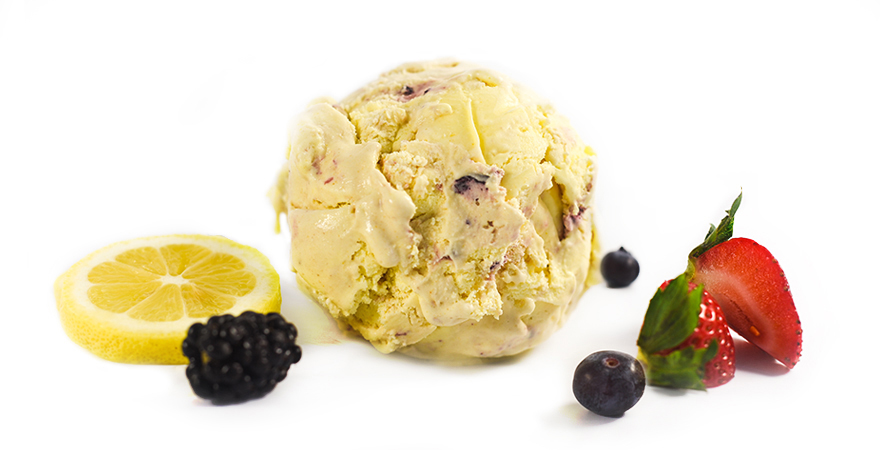 The Inside Scoop
Nature's Organic has a simple approach to ice cream:
Better Ingredients, Better Flavor, Better Taste.
Supraja was getting tired of feeding her kid unhealthy junk ice cream that was laced with too much sugar, artificial additives, emulsifiers and other processed ingredients. I mean, there just had to be a solution out there.
And what do you do when you can't find what you need? Simple, you just make it yourself!
So she did, much to the happiness of her daughter in the beginning and now even her one year old relishes a bite of Nature's every now and then.
That's the confidence of Nature's Organic Ice Cream, when you know it's pure you don't think twice eating or feeding it to your loved ones.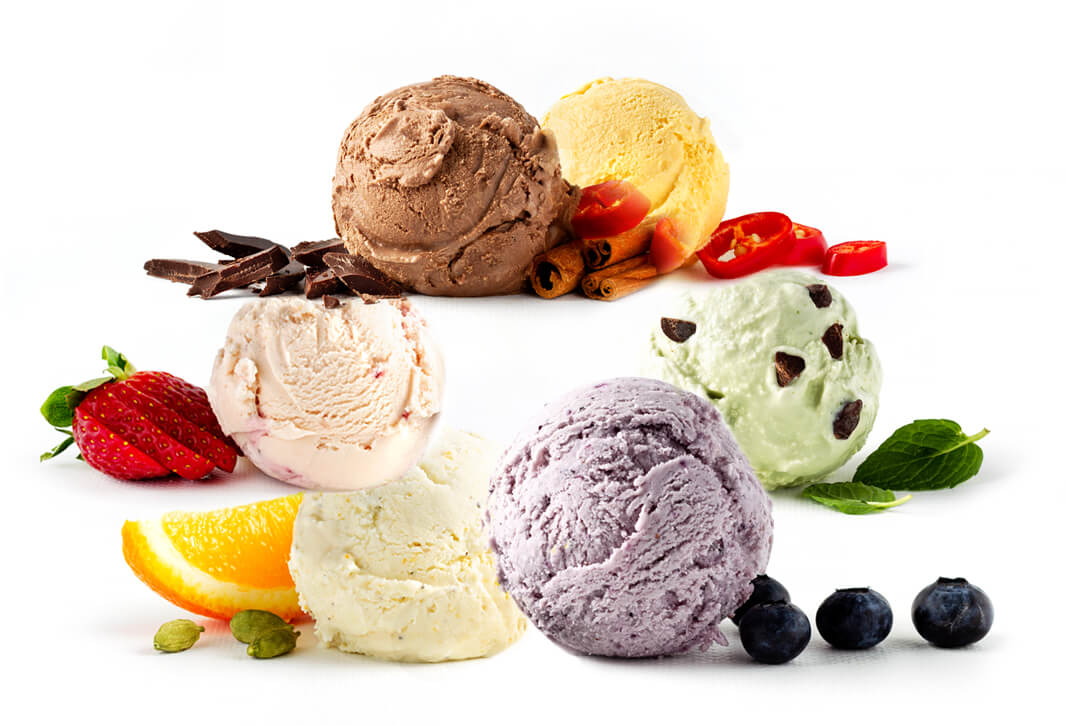 Every single scoop of ice cream that Nature's creates uses the highest quality ingredients has the cleanest, purest taste and there is absolutely nothing artificial about anything that Supraja makes.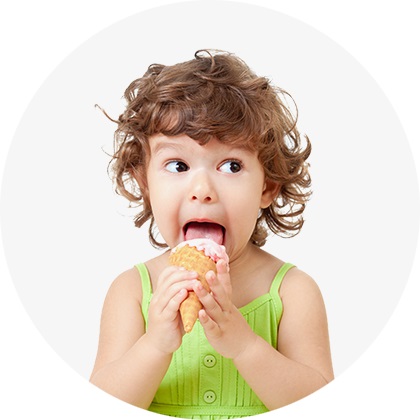 A Journey In A Single Scoop
While wanting to showcase just how fun ice cream can be, Supraja also created Nature's to expand people's palette by introducing them to many unique flavors that were inspired by cultures from all around the globe. She learned the art of ice cream making herself then set about becoming a mad scientist playing with different ingredients and forming ice cream flavors you won't find anywhere else.
Symbolizing the cultural melting pot that is California (and her immediate neighbourhood), Supraja created flavors that reflected her love for both traditional and exotic ingredients. From creating the best mint and cookies & cream ice cream to baking her own fresh goods to roll into the ice cream such as birthday cake. From introducing a number of refreshingly fruity flavors of the tropics to a stunning formation of spiced and floral flavors from the East. All cultures are equal when it comes to ice cream!
No Cow, No Problem
Just because you're vegan doesn't mean you shouldn't get the chance to enjoy ice cream in all its glory! Remember these words, ice cream is for everyone! Now that's a campaign we can all get behind.
We make vegan alternatives for many of our ice cream flavors. For vegan dessert, we use organic coconut cream instead of dairy. We also use organic cacao instead of traditional cocoa so you can still get your cocoa fix! And if you have any other dietary requirements or allergies, please let our staff know, we are always happy to accommodate a fellow ice cream lover with anything they need!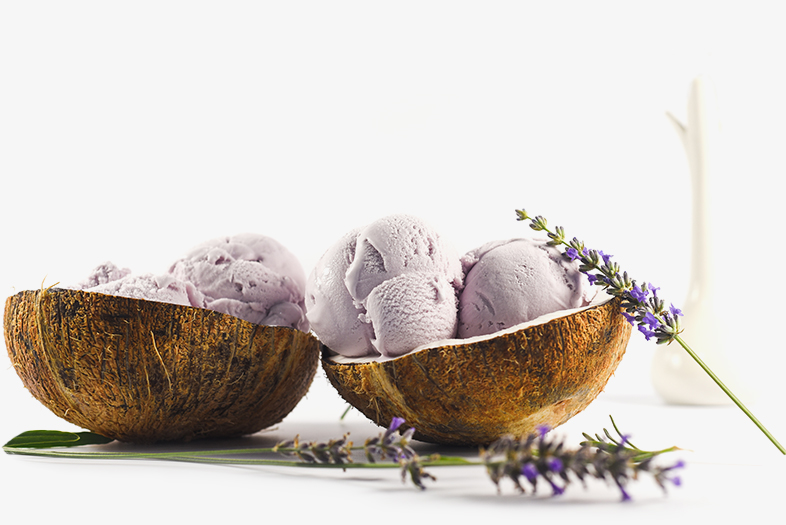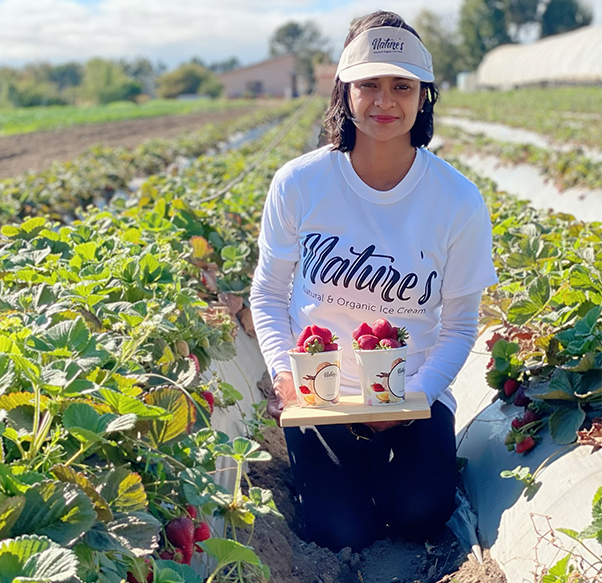 Ice Cream With Ethics
We see ourselves as more than just an ice cream brand, we're a part of your local community. Not only is this why our scoops are as healthy and junk-free as possible, but every single ingredient that goes into our ice cream has been carefully sourced and we go out of our way to support responsible and sustainable practices.
We also contribute 5% of all our profits to charities that promote health awareness and support everyone we can, from the less fortunate in our local communities to the struggling farmers in Africa without whose hard work we would not be enjoying our cocoa and vanilla. You get to eat ice cream while helping others, surely there's nothing better in the world than that!
Spread happiness and awareness one scoop at a time. So come in and try some exciting flavors today, because this is ice cream. Just as Nature's intended.
Our Purpose
At Nature's, we are driven to make a healthier planet.
Better ingredients, better ice cream, better health. We carefully source all the ingredients and make sure nothing questionable goes into our ice cream. That includes artificial flavors, colors, highly processed additives, gums, emulsifiers, etc.
Better business practices, better communities, better health. We are grateful for this opportunity to build a responsible business and give back to the community. We give back to non-profits working in the field of health awareness and to poor farmers in Africa (surviving on $1-2 per day) that produce the cocoa and vanilla beans yet can never afford the end-product.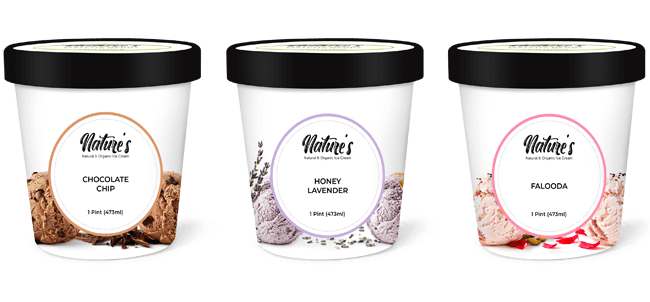 Welcome to
Nature's Organic
Rewards & Referral Program
Become a member
Many ways to unlock exciting rewards, this is your all access pass to earn points.
How to earn points?

1 Point = $0.50

Make a purchase of $10.99

Earn 4 points

Make a purchase of $12.99

Earn 5 points

Write a review

Earn 3 points

Refer a friend

Earn 3 points

How to redeem points?

1 Point = $0.50

You can easily redeem your earned points when placing your next order.