Shipping is temporarily unavailable. Buy online and pickup in-store.
11.25.2020
7 Guilt-Free Healthy Sweet Treats To Satisfy All Your Sugar Cravings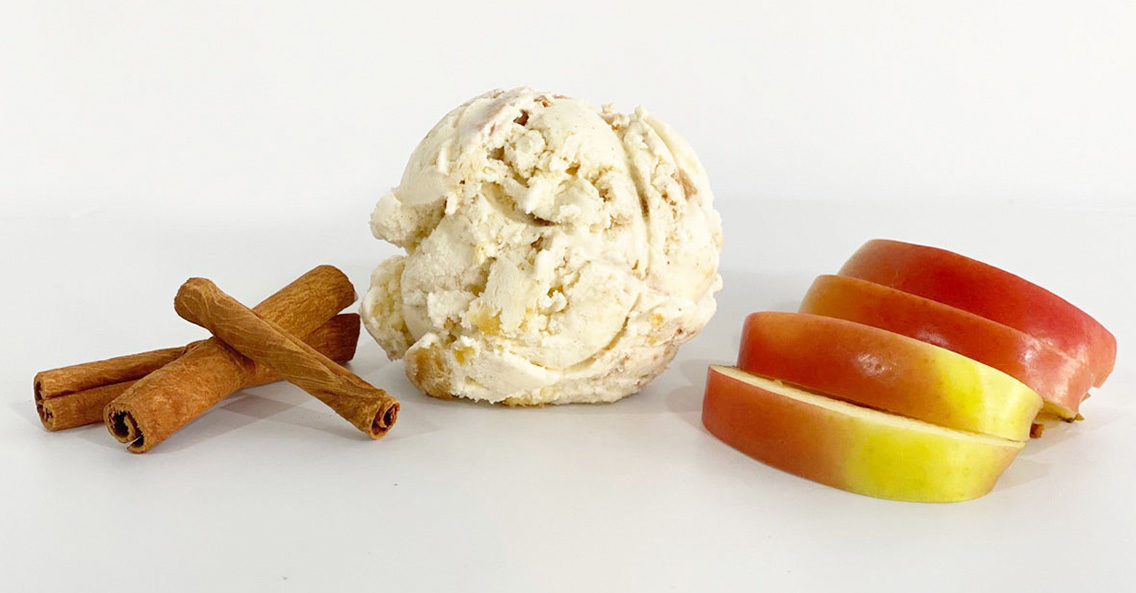 Every meal needs some form of sweet treat or dessert to make it complete. Oftentimes, it's the thing we look forward to most when eating. With so many festive occasions, and celebrations coming up in the next few months, it's a great excuse to enjoy these foods and satisfy our sweet cravings with desserts that are delicious, packed with flavor, and full of sweetness. In some cases, there's so much to choose from that it's difficult to know exactly what to eat when you're craving sweets!
Unfortunately, despite our best intentions, low-carb healthy sweets are often neglected in favor of unhealthy snacks to help subdue our sugar cravings. Everything from chocolate bars to sweets to crisps becomes a much easier option when compared to healthy snacks. Even just a small bite can lead to feelings of guilt and all the good work you may have previously achieved can be undone in just a brief moment of time.
We all know that sugar cravings can affect your diet plan and weight loss goals, especially in a year as difficult as 2020, and we also know that restrictive diets are likely to lead to feelings of boredom, dissatisfaction and periods of binge eating. However, it's not all doom and gloom for people who love to eat sweet treats, there is a bright side! Anyone out there with a sweet tooth looking for something healthy does not have to deny cravings when looking to lead a healthy lifestyle. Instead, it's about changing the way you think about guilt-free sweet treats.
Leave processed candy behind, forget about rich, processed cakes, and packaged biscuits, get your fix of healthy sweet snacks from more wholesome foods that we'll talk about in this post. A lot of which will probably surprise you!
Here are 7 guilt-free healthy sweet treats to satisfy all your sugar cravings –
1. Ice Cream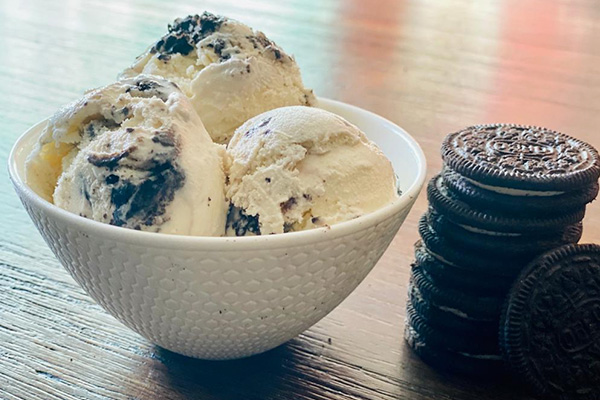 This probably comes as a shock to you but ice cream, when made right, can be a guilt-free sweet treat. It all depends on the ice cream you are buying, the processes used to make it, and how regularly you are eating. At Nature's Organic Ice Cream, the clue is all in the name.
We use no artificial flavoring, additives, sweeteners or preservatives while only including fresh, organic, and natural ingredients. Not only does this mean a crisper, better flavor, but it makes the ice cream a whole lot more healthy than store bought brands that pack their product with unnatural dyes and huge amounts of sugar. When you look at it this way, ice cream like the sort from Nature's doesn't need to be considered a junk food that's bad for you, instead, it can just be a sweet treat you can enjoy satisfying your cravings!
2. Dark Chocolate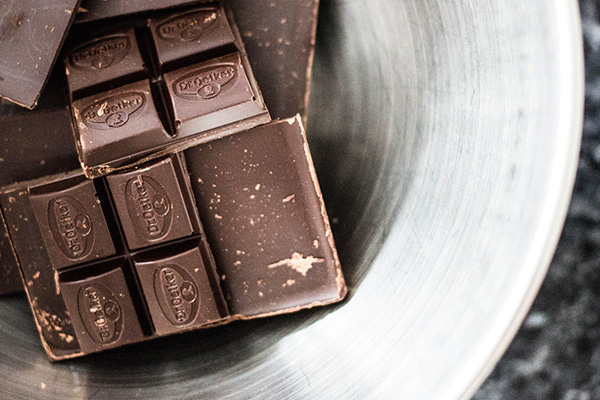 If you didn't think ice cream could be considered a sweet treat, then you definitely weren't thinking about chocolate. It's probably the last ingredient out there you would consider when looking for sweet treats that can be thought of as a healthy alternative. This is true of a lot of chocolate bars and covered sweets you can buy at the store, however, if you can't live without chocolate, then make sure you choose dark chocolate instead. When eaten in moderation, as with all guilt-free sweet treats featured, it can satisfy your cravings without the risk of damaging your weight or diet plan.
3. Organic Juices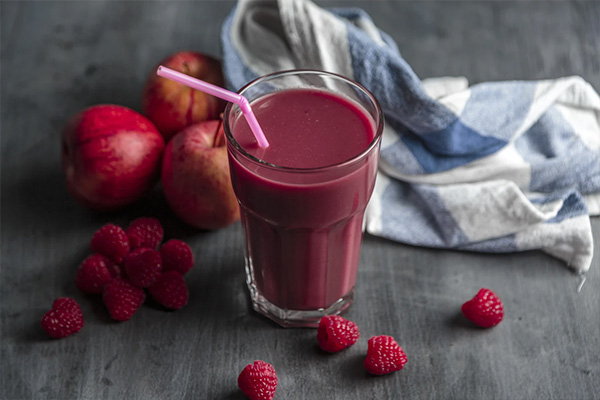 Everyone knows fruit juices are healthy, delicious, and good for you right? Well, it's not quite that simple. A lot of store bought fruit juices feature huge amounts of sugar and preservatives to help them taste better. This can be incredibly damaging to you and overtime as the increased level of sugar can cause health problems. It's important to instead look to drink organic juices that give you all the benefits and goodness of fruits and vegetables, without the high sugar intake or artificial preservatives. For an even better taste, try squeezing your own fruit or even making your own mixed fruit smoothies as a delicious form of guilt-free sweet treats.
4. Dates and Nuts Bars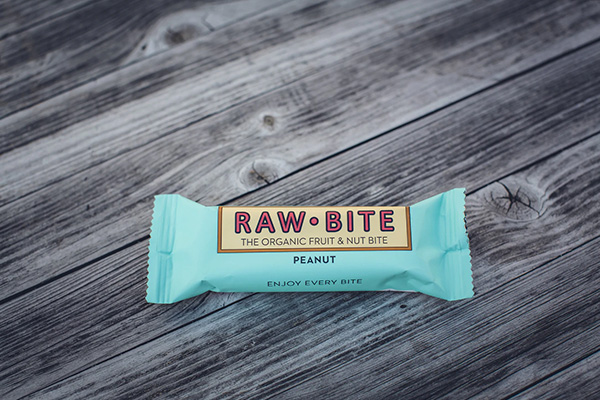 No longer a boring substitute, date and nut bars are great and delicious alternatives to unhealthy snacking habits. Not only are they a good source of protein but they're loaded with vitamins, minerals and their natural fructose content makes them sweet without the need for refined sugar. They're a quick, easy way to fuel your body. Even the no-bake bars, when made with a mix of walnuts, pistachios, or hazelnuts, can help provide a natural protein boost while helping those sweet cravings you get from time to time.
5. Chia Seed Pudding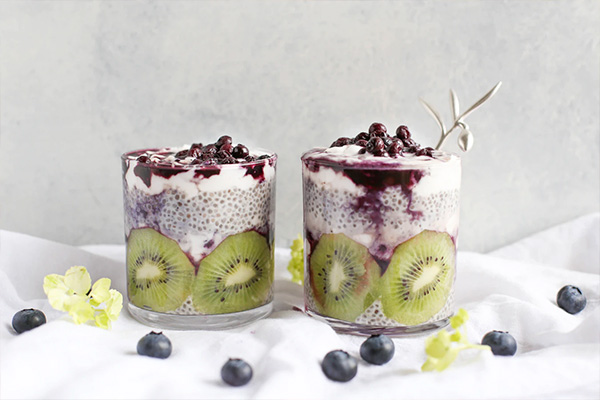 Chia seeds have become increasingly popular over the past few years and you're likely to have at least heard of their healthy properties. They are a great alternative healthy sweet snack as they contain 17 grams of protein per 100 gram serving, and importantly, are considered a complete protein. This means they have all nine essential amino acids that cannot be made by the body naturally. Combined with fiber- and potassium-rich banana, Chia seed pudding can become a healthy breakfast option for those who want a little bit of sweetness at every meal of the day.
6. Yogurt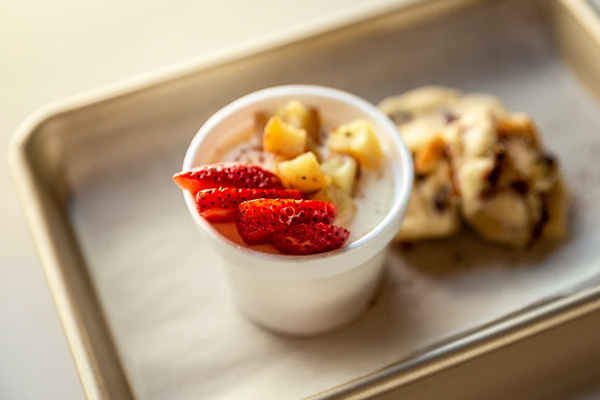 Yogurt doesn't have to be a boring food that you feel like you have to include in your daily diet, instead, it can be a great guilt-free sweet treat. While being rich in protein, yogurt can also be used in a variety of ways to incorporate other foods such as oats, nuts, grains, and fruits to make a deliciously sweet, and healthy treat. If traditional yogurt isn't quite to your liking, it can be easily switched out with Greek yogurt that has a number of healthy fats and can help you feel fuller for longer, meaning you're less likely to reach for processed foods or sugars during the day.
7. Acai Smoothie Bowls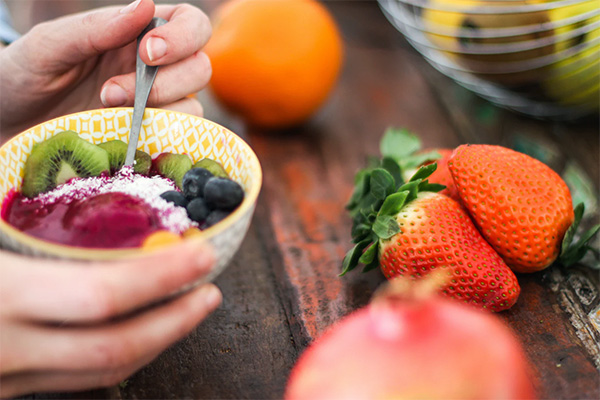 Speaking of alternative ways to get everything you need, Acai smoothie bowls are all the rage right now. Essentially, think of an Acai smoothie bowl as a much healthier ice-cream sundae. Perfect for those of you with a sweet tooth, these typically feature berry purees, dark chocolate chips, shaved coconut, and any number of other accompaniments you can think of. The great thing about this is you can just swap in anything and everything you like to make it your own, as well as add ingredients depending on the season. These are guilt-free sweet treats you can enjoy every day without having to worry about consuming lots of processed sugars or artificial flavorings so you can satisfy your cravings without having to worry about your health!
The Final Scoop
It's a real win-win with any of these 7 suggestions! Low carb healthy sweets don't have to be boring and you can mix and match these combinations to form guilt-free sweet treats you're sure to love. For any more information on how our ice cream is made to be as healthy and organic as possible, take a look at our range of flavors to find the one that's right for you.
Welcome to
Nature's Organic
Rewards & Referral Program
Become a member
Many ways to unlock exciting rewards, this is your all access pass to earn points.
How to earn points?

1 Point = $0.50

Make a purchase of $10.99

Earn 4 points

Make a purchase of $12.99

Earn 5 points

Write a review

Earn 3 points

Refer a friend

Earn 3 points

How to redeem points?

1 Point = $0.50

You can easily redeem your earned points when placing your next order.