Shipping is temporarily unavailable. Buy online and pickup in-store.
10.12.2020
7 Unique Ways To Eat Your Ice Cream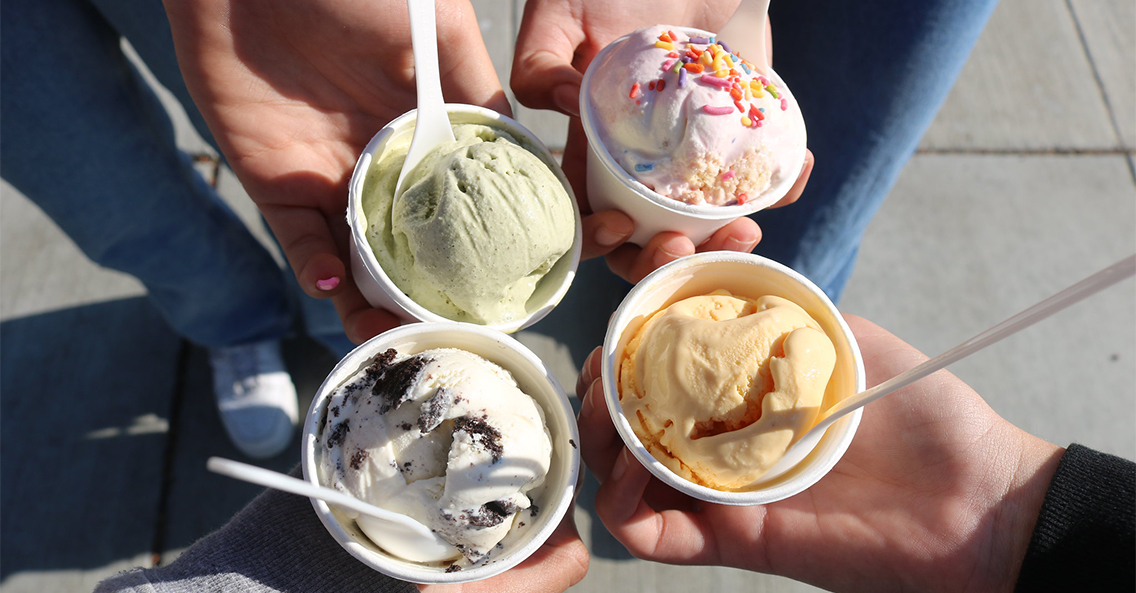 Imagine the cold, first lick of your favorite ice cream on a beautiful weekend. Even though vanilla is a classic, there are so many flavors and combinations to choose from… and it never gets boring. Nature's Organic presents many interesting and unique flavors, but even more out of the box ideas on how to eat it in the most satisfying way.
Precautions
It is extremely important to make sure you are buying quality ice cream with the right ingredients for your body. Also, make sure you consume ice cream and treats in moderation to stay healthy. Most importantly, don't stress about your food intake, as Nature's Organic Ice Cream has your back! We have a collection of natural and tasteful flavors that will get you excited on any day.
Here are 7 unique ways to enjoy your ice cream –
1. Ice Cream Sandwich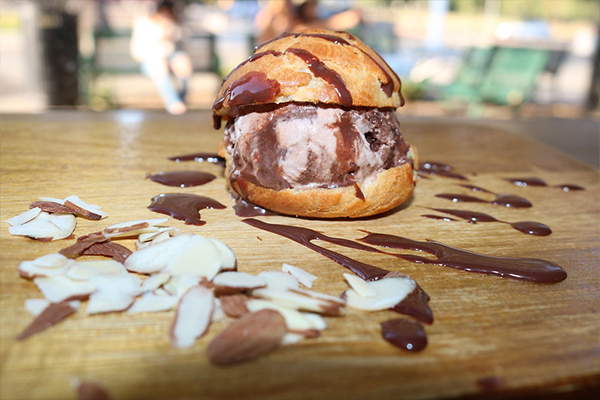 Put your own twist on the classic ice cream sandwich of your dreams. Grab your favorite cookies and pair it with your favorite organic ice cream. If those flavors clash, you can always stick with the neutrals such as vanilla, chocolate, and cookie dough. Depending on the size of the cookie you chose, take a scoop (more or less) to stick between your favorite cookies.
2. Special Waffle Ice Cream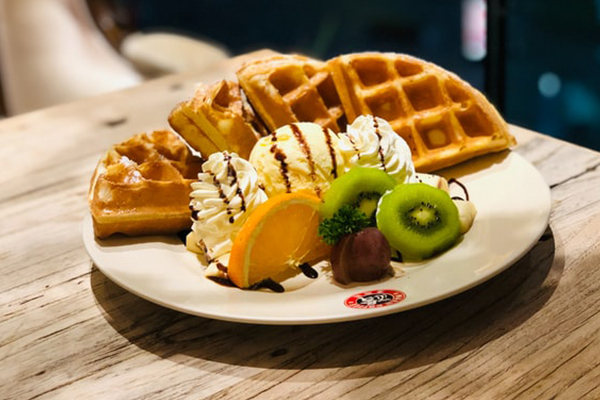 Instead of sticking with the normal waffle cone, why not make your own flavors? Try to go out of the box for this one. You could make your favorite type of waffles, blueberry, chocolate chip, etc.. And add a scoop of your favorite organic ice cream on top, instead of syrup. Then add all the fresh fruits and honey you like.
3. Mochi Ice Cream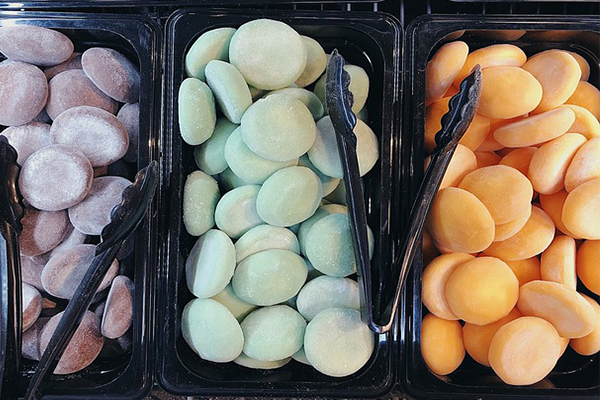 Mochi is a sweet rice dough that originated from Japan. You can buy premade strips or sets of mochi and make your own mochi ice cream balls, or buy premade mochi ice cream. The sweet sensation of biting through the mochi and the cold ice cream hitting your teeth is worth it.
4. Milkshakes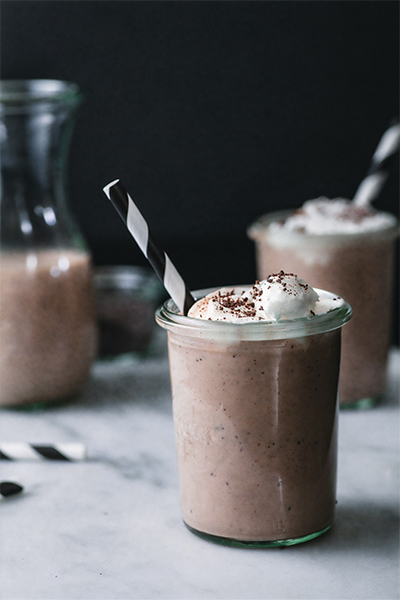 Imagine that last slurp of a cold ice cream milkshake while staring at sunset- that is a beautiful feeling. There are so many different ways to make a milkshake, but the simplest way is to take a couple of scoops of the organic ice cream of your choice, pour some milk, and add some ice, and blend. Yes, it's that simple!
5. Ice Cream Coffee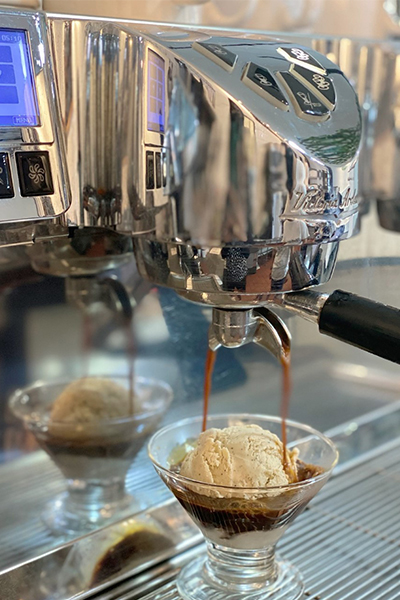 Make a warm pot of black coffee and pour it over a plain vanilla scoop of organic ice cream. This combo is the most nostalgic flavor and a great way to start off your morning. It'll put a smile on your face and keep your head in the game. A win-win!
6. Root Beer Floats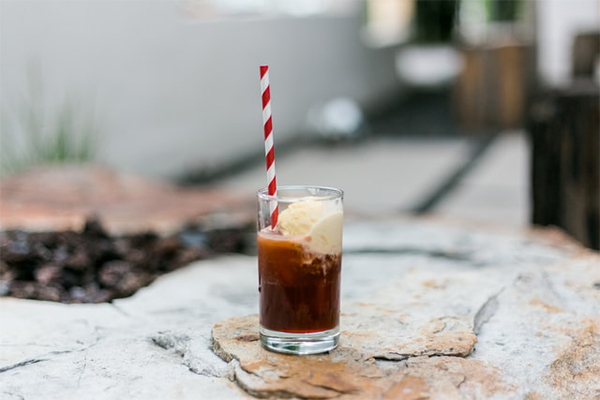 Do you remember when you were younger and this combo was the best Friday treat? Well, bring it back into style! This fusion may sound strange, but the taste is immaculate. All you do is pour root beer soda over a scoop of organic ice cream. The sound of the carbonation and bubbling will be music to your ears.
7. Personalized Ice Cream Bowls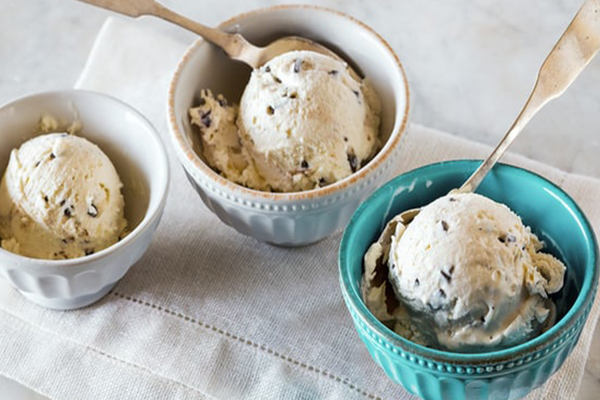 Bring a large bowl and scoop 3 of your favorite flavors of organic ice cream. Then add your favorite sugary snacks on tops. For example, crushed Oreos, brownies, gummy bears, toffee, sprinkles, etc… are all foods that go well with ice cream. There are so many options! The flavors are limitless.
Sometimes all you need is a good scoop of organic ice cream, and your day will light up, just like your smile! Try to use these 7 unique ways to enjoy ice cream and use @naturesicecream to tag us on Instagram, as we would absolutely love to see your flavorful frozen treats in different ways. When in doubt, eat Nature's Organic ice cream, and you'll be living the dream.
Welcome to
Nature's Organic
Rewards & Referral Program
Become a member
Many ways to unlock exciting rewards, this is your all access pass to earn points.
How to earn points?

1 Point = $0.50

Make a purchase of $10.99

Earn 4 points

Make a purchase of $12.99

Earn 5 points

Write a review

Earn 3 points

Refer a friend

Earn 3 points

How to redeem points?

1 Point = $0.50

You can easily redeem your earned points when placing your next order.