Shipping is temporarily unavailable. Buy online and pickup in-store.
12.22.2021
Best Movie Ice Creams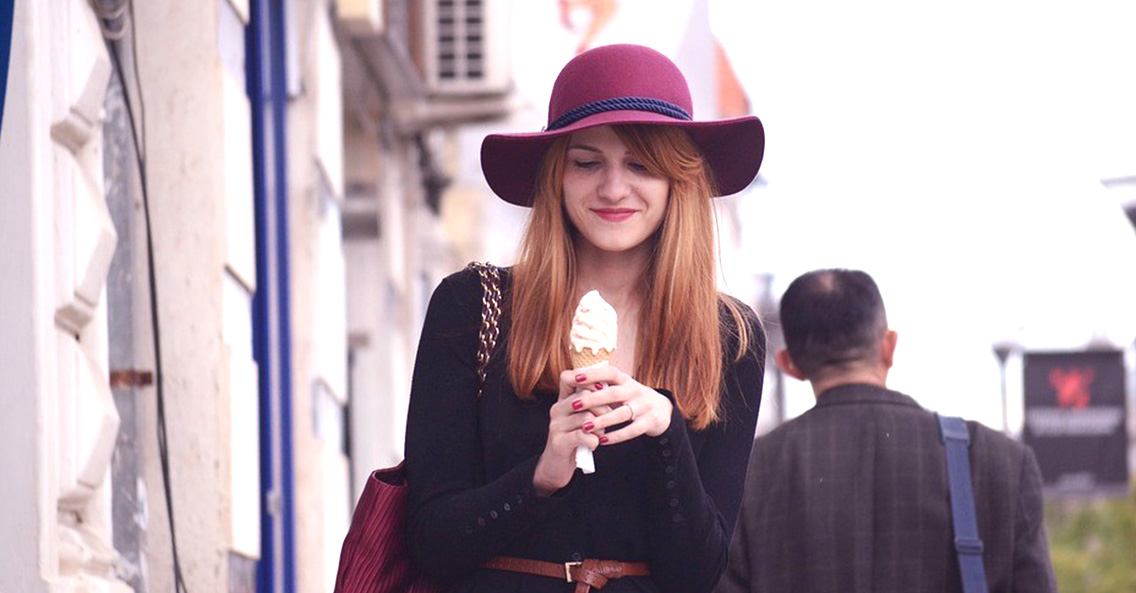 Movies have the power to transport us to a completely different time. They open our eyes to the possibilities and give us the chance to escape from reality for a brief moment in time.
Let's take a moment to consider how over the top our favorite films can be, especially when it comes to glorious ice cream sundaes and other creative treats. We've all been there, seeing something delicious on-screen and wishing that we could try it for ourselves.
Well, today's your lucky day because we're going to share our top 4 movie ice cream creations, and more importantly, how you can make them at home.
1. My Girl
We kick off our list with one of the sweetest ice cream movie moments. Young Vada decides to join a writing class and writes a poem about something that she loves. Guess what she picks? Ice cream!
"I like ice cream a whole, it tastes good when days are hot…" So, in honor of this, we are keeping things simple with a classic ice cream cone.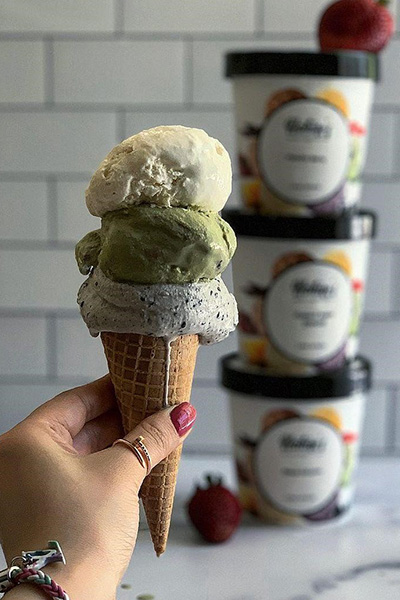 You'll need:
A pint of your favorite ice cream – if you're not sure what flavor to use, why not browse our organic ice cream range?
A waffle cone
Spoon
Optional: Toppings
The process is simple with this one, simply scoop up some ice cream, pop it in your cone, and top with a second scoop.
2. Zootopia
This movie features a scene where two elephants are on a date. And their dessert of choice happens to be a giant bowl of ice cream! This has inspired us to create a Death by Chocolate ice cream sundae.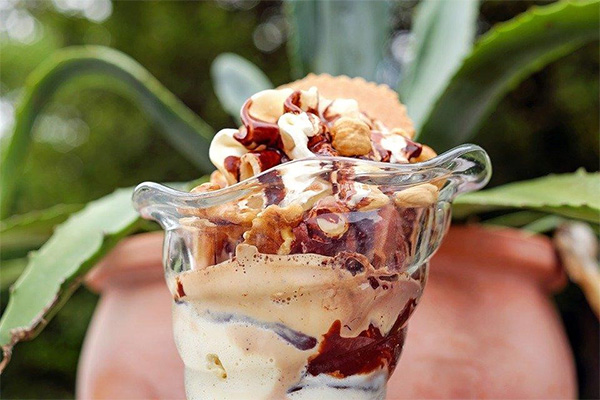 You'll need:
A pint of your favorite ice cream – maybe even two different flavors for a more impressive flavor combination. We recommend Almond Coconut and Cookies and Cream as your ice cream foundation.
A wafer cookie
Chocolate sauce
Roasted nuts
Chocolate pieces
Fudge pieces
Brownie pieces
Crushed Oreos
Whipped cream
Spoon
Bowl
Optional: Toppings
Put three scoops of ice cream into a bowl. Top with your chosen ingredients and then pop another to scoops into the bowl. If you are up for it, add another layer of chocolatey goodness to the top of the ice cream mountain.
3. Cloudy With a Chance of Meatballs
This food-inspired movie features a scene completely dedicated to an ice cream land. There are hot fudge rivers, ice cream everywhere you turn, and even an epic ice cream snowball fight. What more could you need? We'll tell you: a classic ice cream sundae – duh!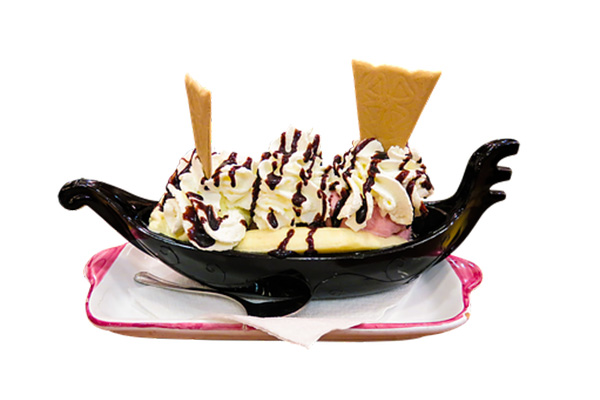 You'll need:
A pint of vanilla ice cream
Hot fudge sauce
Peanuts
Marshmallows
Cherries
Whipped cream
Spoon
Bowl
Pop to spoons of ice cream in a bowl and top with peanuts and marshmallows. Add whipped cream and top with a cherry – or two.
4. Princess Diaries
While we are by no means happy with the fact that a perfectly good ice cream had to go to waste, we completely understand why Mia had to stand up to her bully. In honor of the epic ice cream swirl, we're getting creative with our final creation. We're creating a sundae swirl.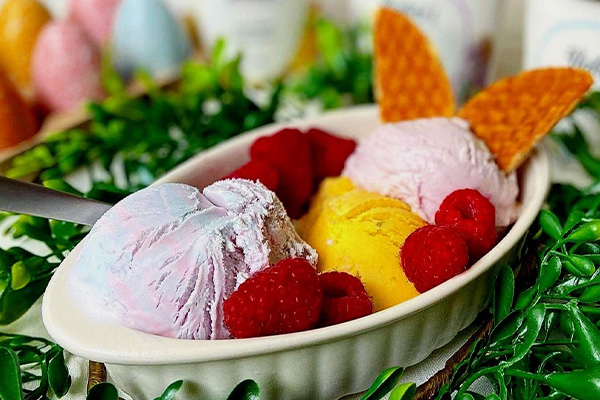 You'll need:
Two or three different ice cream flavors to create our swirl. If you're not up for it, our blue and pink Unicorn Vanilla flavor.
A wafer cookie
Fresh fruits
Sprinkles
Whipped cream
This sundae is all about the color, so to start, you'll need to have your ice cream soften while still feeling firm. Take a scoop or two of each mixture and pop it into the bowl – give it a quick stir to create a marble effect – don't allow the colors to completely mix! Pop back into the freezer for an hour. Once it has set, scoop into your bowl, top with fresh berries or fruits, top with whipped cream, and add some sprinkle for that final pop of color
And here you have it, folks! Our four movie-inspired sundaes featuring our all-natural ice cream flavors.
We hope we've inspired you to get creative with your favorite organic ice cream flavors. Don't forget you can visit Nature's Organic ice cream We offer 10% off all first-time orders as well as free delivery in the SF Bay area for orders over $45.
Welcome to
Nature's Organic
Rewards & Referral Program
Become a member
Many ways to unlock exciting rewards, this is your all access pass to earn points.
How to earn points?

1 Point = $0.50

Make a purchase of $10.99

Earn 4 points

Make a purchase of $12.99

Earn 5 points

Write a review

Earn 3 points

Refer a friend

Earn 3 points

How to redeem points?

1 Point = $0.50

You can easily redeem your earned points when placing your next order.