Shipping is temporarily unavailable. Buy online and pickup in-store.
11.27.2020
Can Ice Cream Be a Fun Winter Treat? Here's How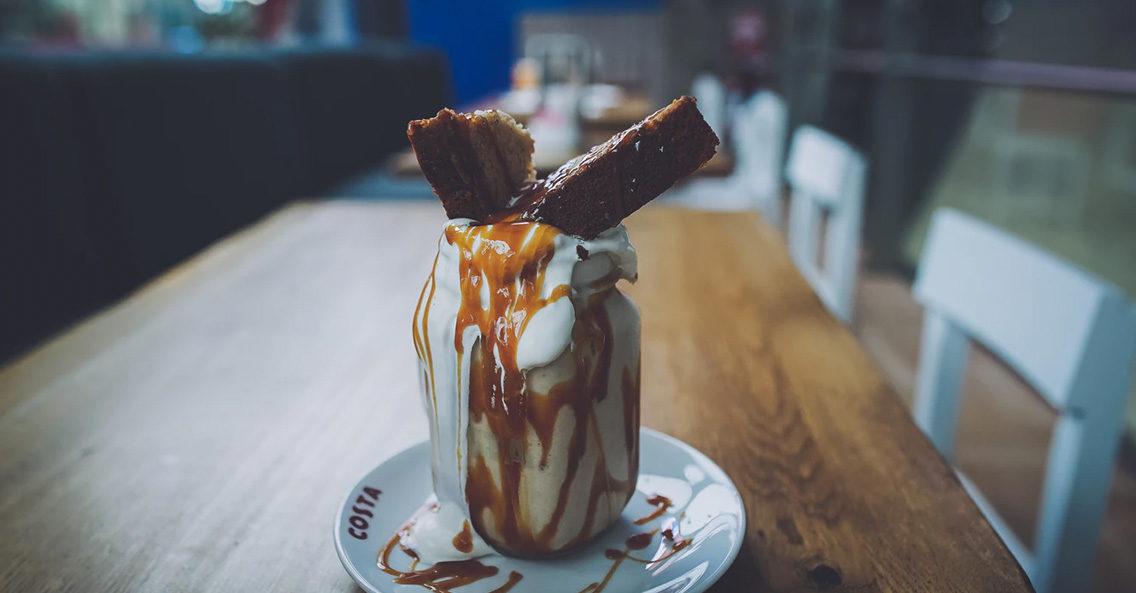 With Winter fast approaching, it's time to put away your favorite pair of sunglasses, trade your t-shirts for jumpers and prepare to enjoy building a snowman as opposed to relaxing on the beach. While all these switches happen when the weather changes, one thing you don't have to ditch are your favorite desserts. That's because eating ice cream in cold weather is entirely possible, and in some ways can help it taste even better!
That's right, you don't have to leave it in your freezer until next summer as it still works great as a tasty winter treat, especially when it's organic, natural ice cream you're enjoying.  Eating ice cream in winter gives you the chance to go wild and get creative with your sweet treats because ice cream is to be enjoyed all year round, no matter what anyone else tells you.
The winter season brings with it frosty mornings and roaring fires, dark nights and twinkling lights, all with a lot of festivities and celebrations thrown in for everyone to enjoy. When it comes to food though, we often look for warm and comforting bowls of soup or delicious puddings to help warm us up when the temperature drops. However, ice cream in cold weather can still be a delicious sweet treat at this time of year.
Here are some of the ways you can enjoy ice cream in winter, as well as some reasons why it might not seem like such a strange idea!
Pair It Well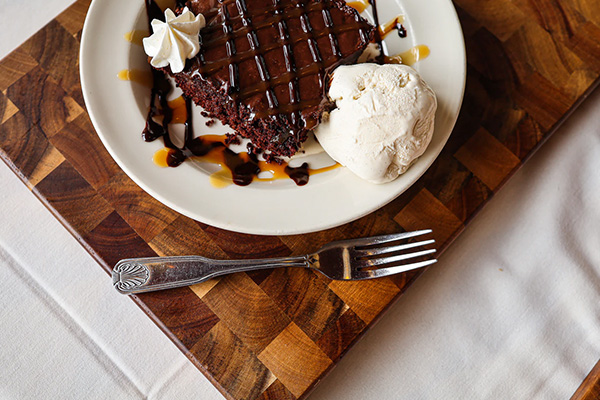 If the idea of eating ice cream in winter makes you feel weird because it's too cold, then it's time to think about warming it up. This doesn't mean you should be cooking it or looking to turn it into ice cream soup but look to use it as a delicious pairing for other hot desserts.
I mean who doesn't love the idea of a warm, gooey brownie with a scoop of ice cream melting into it, or slice of homemade pie and a dollop on the side? It doesn't matter if it's the middle of winter or summer, this is a pairing that tastes good whatever the weather due to the contrast of textures and flavors. The possibilities for pairing your favorite ice cream with a warming dessert are pretty much endless, and a great way to keep enjoying ice cream all year round.
Celebrate Seasonal Flavors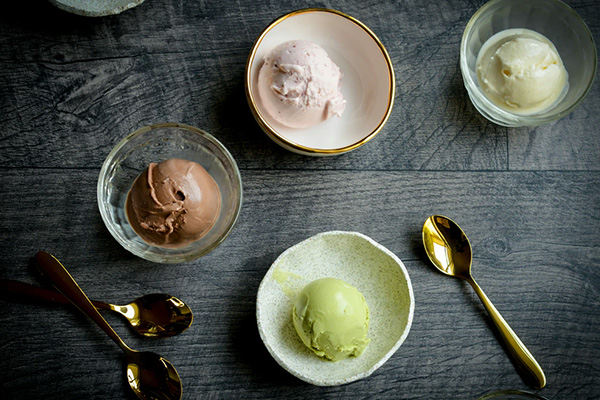 There are loads of flavors out there that are linked to winter or Christmas that help get us into the festive spirit. It's a great way to embrace the season and bring in those tastes and flavors associated with winter and the holidays that we might not get to enjoy at other points in the year. Winter is a time of year that conjures memories of very specific foods and there are now a lot of new flavors out there that exemplify this and focus on the changing seasons. It's also perfect when it comes to embracing seasonal produce that you just can't get at other times of the year.
Some of the most popular winter ice cream flavors for this time of year include the likes of Maple, Rum and Cinnamon, Salted Caramel, Winter Berries, and even more exotic ideas like Chocolate Aztec. Whatever your favorite flavors in the festive period are, they'll be an ice cream to match it. Embrace the holiday spirit this year by enjoying great ice cream!
Soothing Properties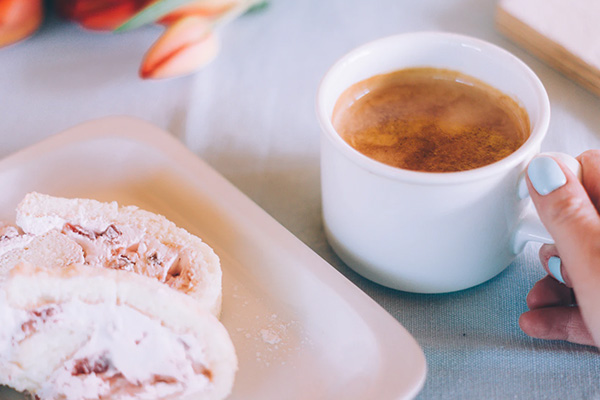 Ice cream is not just delicious but can also have some remedial qualities. At this time of year many of us can suffer from illnesses or health issues that can be caused by the season and ice cream can help to deal with them. Let's say you've got a sore throat, which is a very common ailment in winter, or even if you're just suffering from a cough or cold, a few scoops of delicious, chilled ice cream can help to soothe the pain. There are even some nutritional benefits to eating ice cream in winter as it's filled with B vitamins which can support both tissue repair and cell growth. Either way, the soothing properties of ice cream are another reason to not just think of it as a summer treat for when the weather is warm.
It Won't Melt Easily
We all know the annoying problem that comes from eating ice cream in the sun, it melts really quickly and we feel like we have to rush eating it to avoid being stuck with just a sticky puddle of cream. Fortunately, this is not the case in winter. When the weather is colder, you can take the time to really savor and enjoy the experience of eating ice cream, without worrying about it melting rapidly. The colder conditions let the ice cream stay in a solid state for longer meaning you get the full taste experience, rather than constantly being on the lookout for drips! When you look at it this way, winter seems like the best time to enjoy delicious ice cream!
The Final Scoop
No matter what you may have been told growing up, winter is an ideal time to enjoy ice cream. Whether on it's or with a warming pudding, there's never a bad time for organic natural ice cream. So grab a spoon, pick your favorite seasonal flavor and make the most of the winter months with a delicious sweet treat!
Welcome to
Nature's Organic
Rewards & Referral Program
Become a member
Many ways to unlock exciting rewards, this is your all access pass to earn points.
How to earn points?

1 Point = $0.50

Make a purchase of $10.99

Earn 4 points

Make a purchase of $12.99

Earn 5 points

Write a review

Earn 3 points

Refer a friend

Earn 3 points

How to redeem points?

1 Point = $0.50

You can easily redeem your earned points when placing your next order.