Shipping is temporarily unavailable. Buy online and pickup in-store.
05.11.2021
Cool Off This Summer With Our Absolute Favorite Ice Cream Flavors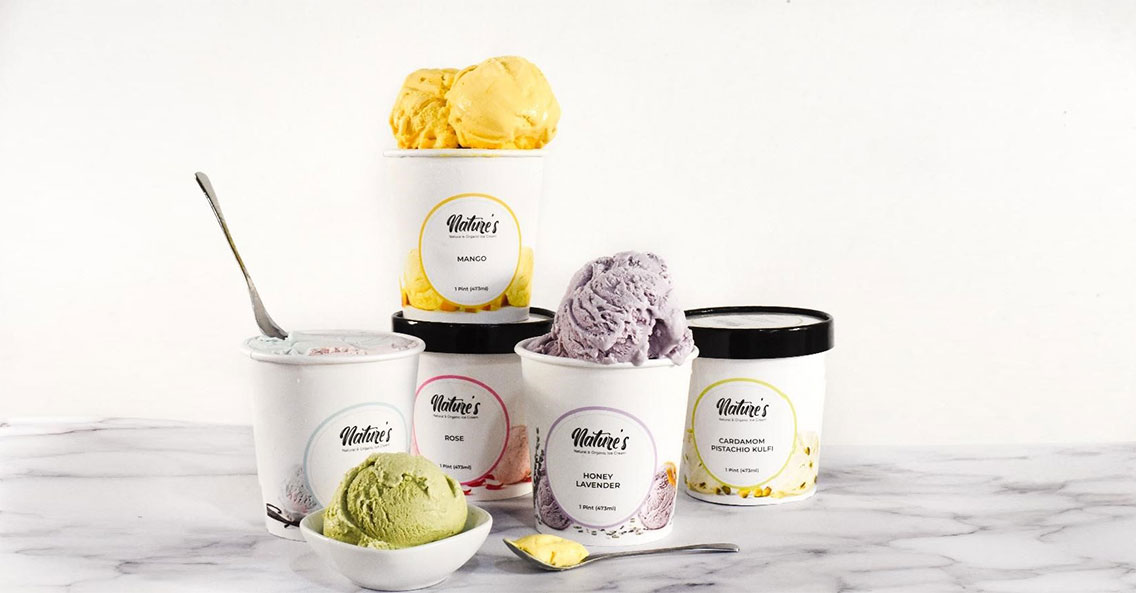 Here at Nature's Organic, we take pleasure in the simple and natural things in life. And there's nothing more natural and joyful than the turn of the seasons – especially when the summer months come around. As we bask in blue skies and warm nights, it's the perfect chance for all of us to head outdoors and be at one with nature. But being at one with nature often means sitting out in the sun… And time out in the sun can sometimes mean getting a little hot and bothered! Fear not though, here at Nature's Organic, we believe the key to cooling off is tucking into a blissful scoop or two of freezing cold natural ice cream.
1. Our Berry Swirl Flavor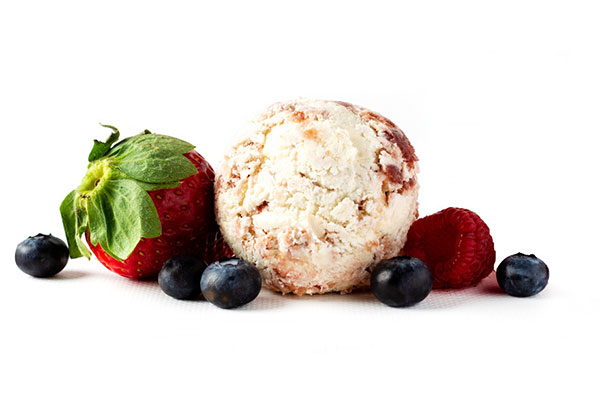 Is there anything that screams summer more than a bunch of sweet berries? For those of you guys who like to stick to your classic flavors, our Berry Swirl natural ice cream is a definite crowd-pleaser. Made from 100% organic strawberries, organic wild blueberries, organic seedless blackberry puree, organic seedless raspberry puree – this one is perfect for an outdoor garden party situation, or picnic with friends.
2. Our Falooda Flavor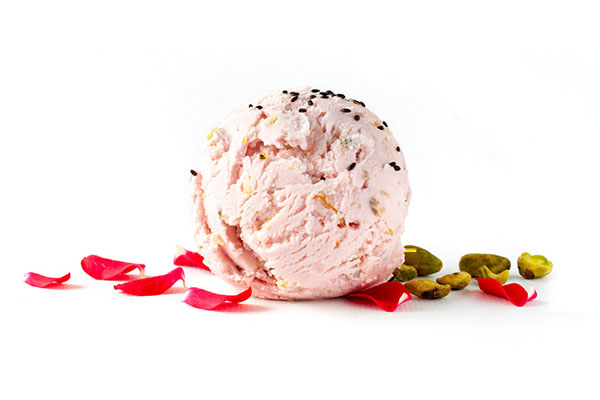 Make way for the ultimate tropical flavor. This one is about as exotic as it gets, with a combination of edible rose petals, basil seeds, vermicelli noodles (yep, you read it right!), and rich pistachios. This flavor pinched a little bit of inspiration from the famous falooda drink, and we tried to make our ice cream version equally delicious. The result is a delightful summery taste, with a chewy texture loaded that's bursting with a unique flavor. If you're looking to expand your taste-bud horizons this summer, Falooda is definitely the perfect scoop for you.
3. Our Tender Coconut Flavor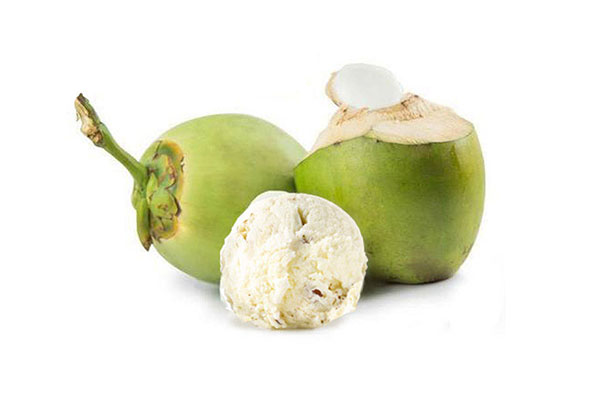 Throughout history, coconut has been used as a natural ingredient to cool and soothe the body. So in our book, that makes it the perfect flavor to turn down the heat with this summer! This naturally organic flavor is packed with sweet and tender pieces of real coconut. Oh and don't forget that this is a fruit that's simply made to be enjoyed on a sandy beach… So be sure to take a pint of Tender Coconut ice cream with you to your next summer excursion to the coastline for the ultimate beach day snack.
4. Vegan Pina Colada Flavor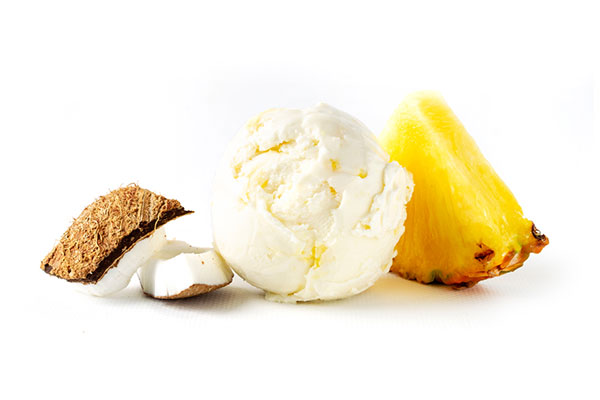 When we think of summer we think of two things: ice cream and piña coladas, baby! So it was only a matter of time before our family of ice cream experts came up with a way to combine two of our great loves. We've managed to take the unmistakable coconutty, pineapple flavors of everyone's favorite summer cocktail and convert them into chunky preserves from our very own family kitchen. What more could you ask for on a scorching hot day?
5. Our Basil Flavor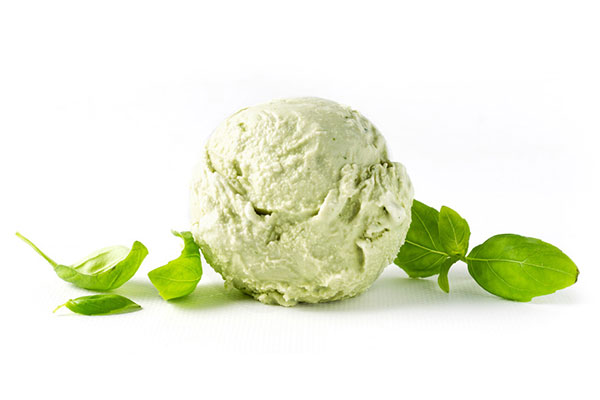 Transport yourself to the tropical regions of central Africa and Southeast Asia with our fresh, cooling, and sweet basil ice cream. There's something about the soft green color of this flavor too that reminds us of the freshly cut summer grass. Flavored only with fresh basil leaves, 100% organic cane sugar, and organic egg yolk – summery tastes don't get more natural and totally unique than this one.
More Wonderfully Natural Ways to Cool off This Summer
Okay so you've tucked into your delicious Nature's Organic ice cream, but you're still kind of hot under the collar. What can you do next to bring the temperature down!? We have an extra couple of simple ideas that'll have you cooling off in no time.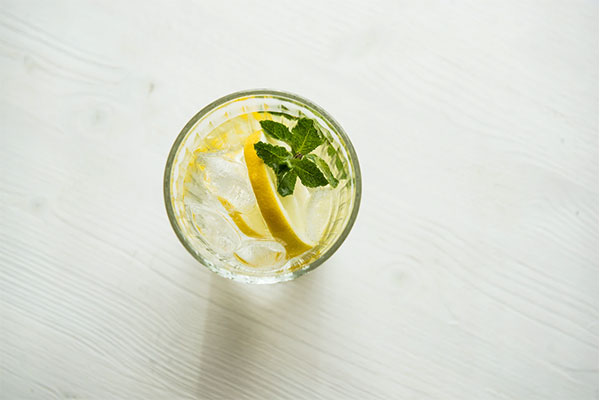 It's no secret that we love all things natural here at Nature's Organic – and nothing gets more natural than a tall glass of water. Don't forget that the key to staying cool is also staying hydrated, so make sure you're getting your recommended daily dose of water of around 2 to 3 liters a day!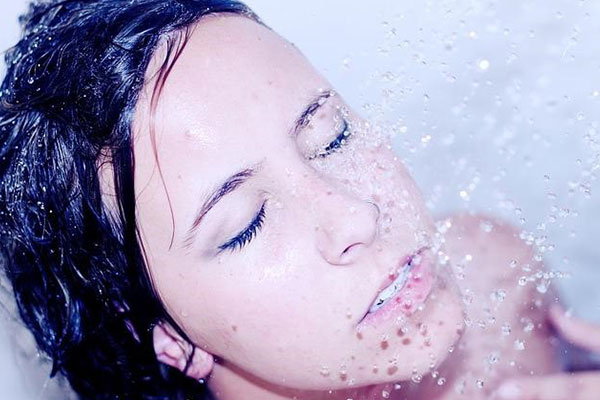 Even on the hottest days, the water in your shower taps is probably still nicely chilled. If you're really struggling to cool off then hop in a cold shower for a couple of mins – its guaranteed to bring your body temperature right down. Those who are really brave might even give an ice bath a try (eek!)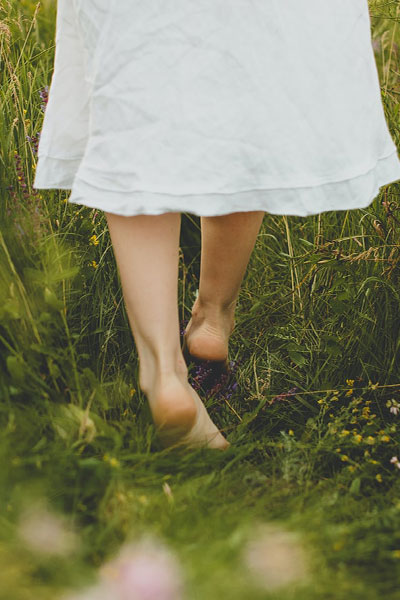 There's no better way of getting back to nature than feeling the soft grass beneath your feet. Taking off your shoes and socks is a great way to let your body naturally cool down, and is a little less extreme than jumping in an icy shower…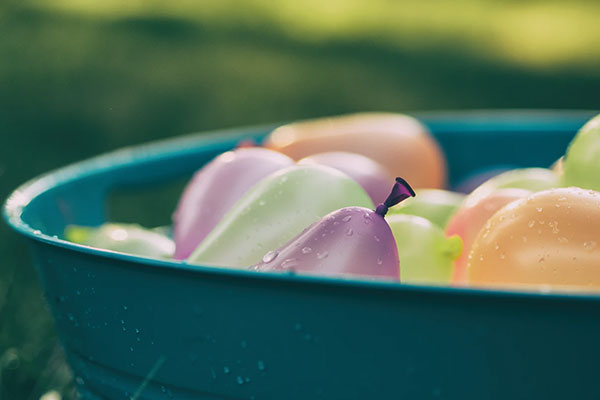 If all else fails it's time to grab yourself a water pistol, hose pipe, and bunch of water balloons… The fight is on! This is our favorite fun way to cool down and is especially fun if you're with the kids. Just be sure not to eat your Nature's Organic ice cream right before you're running around the garden!
So there you have it, our favorite ways to cool down this summer – with and without Nature's Organic ice cream! Now there's just one question to answer:  which is your favorite ice cream? No matter what your preference, you can head over to our online store or come and visit us in our lovely Fremont shop to grab a taste of our beautifully cooling ice cream flavors. Whether classic or exotic is your thing, there's a summer taste for absolutely everybody that's totally organic, natural, and guilt-free.
Welcome to
Nature's Organic
Rewards & Referral Program
Become a member
Many ways to unlock exciting rewards, this is your all access pass to earn points.
How to earn points?

1 Point = $0.50

Make a purchase of $10.99

Earn 4 points

Make a purchase of $12.99

Earn 5 points

Write a review

Earn 3 points

Refer a friend

Earn 3 points

How to redeem points?

1 Point = $0.50

You can easily redeem your earned points when placing your next order.