Shipping is temporarily unavailable. Buy online and pickup in-store.
08.10.2021
Homemade Dessert Ideas To Elevate Your Next Dinner Party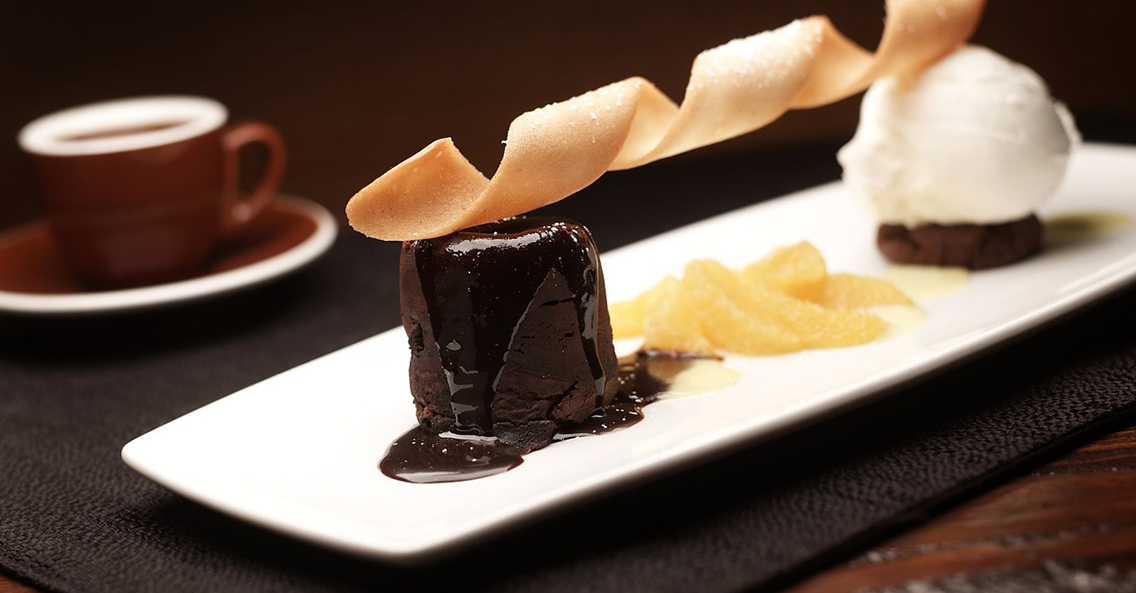 Dinner parties are a great time to bring friends and family together – in a COVID-19 friendly manner of course. Now, we all know that each course is of equal importance; starting off with the savory snacks, the main course which brings together a culinary experience and then, of course, comes the star of the night "Desserts". There's no denying the fact that a delicious dessert has the potential to round off a beautiful evening on a high note.
So, when the time comes for your next dinner party, what dessert will you be making? If you're not sure, it's okay. Here are some homemade dinner party dessert ideas to get you started.
Hot or Cold: The Choice is Yours
The first question you will be faced with when it comes to your homemade dessert ideas for your family is will it be hot or cold. For obvious reasons, we are team cold. There are so many ways to enjoy frozen dessert, from a simple scoop of ice cream with toppings to an oozy baked dessert that can be topped with your favorite frozen treat, there are so many amazing dessert options to impress your guests.
Here are 3 Delicious Warm Desserts Ideas to Try 
Let's keep things simple with good desserts to make at home.
1. Brownie and Ice Cream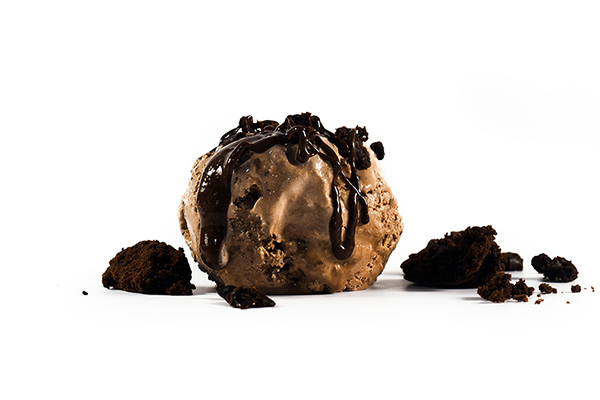 You could go with a classic chewy brownie topped with organic vanilla ice cream and chocolate sauce. If you're not in the mood for baking, why not give our Chocolate Fudge Brownie a try? Your guests will love it and it requires minimal effort from your side – we'll even deliver your frozen dessert in Fremont to your door! It will be one of the best dinner party desserts for sure.
2. Coffee or Hot Chocolate Floats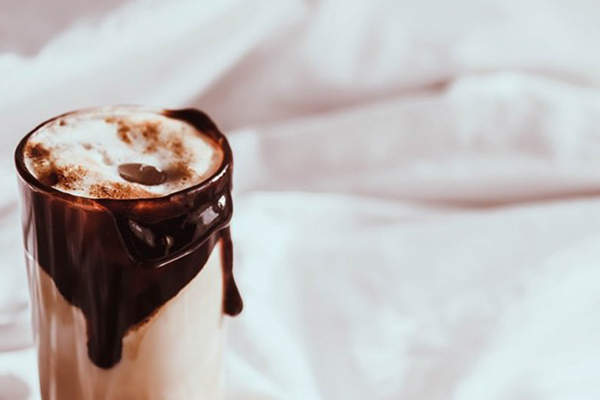 If you are looking for a dessert that can easily be made, this is the one for you. For a classic twist on a favorite dessert, hot chocolate floats are a definite showstopper. The concept here is really simple and can be used for most hot beverages along with your favorite ice cream flavors. All you do is make a cup of hot chocolate and swirl in a scoop of ice cream. It's easy to make, requires minimal ingredients that can be commonly found, and most importantly tastes delish!
3. Waffle and Ice Cream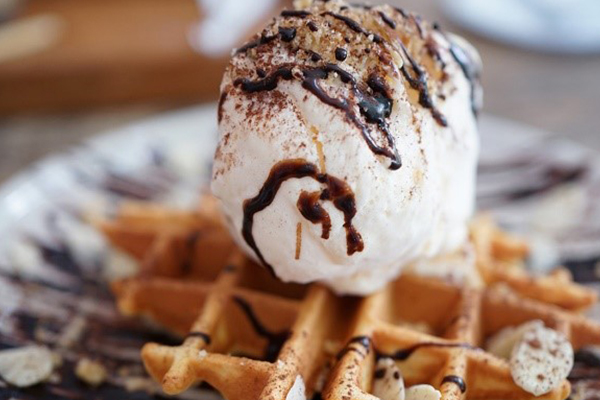 Finish your evening in style with this delicious dessert brings together a fluffy, beautifully toasted waffle topped with decadent ice cream. Our Cookies & Cream flavor has the power to turn any waffle from drab to fab. It is undoubtedly a heavenly ice cream dessert that everybody will love.
Here are 5 Frozen Treats that Everyone will Enjoy
Our opinion may be biased, but, you cannot go wrong with an ice cream inspired dessert. With our range of exciting organic ice cream flavors, the heavy lifting has already been done. All you need to do is find a way to elevate the experience with the help of our easy dinner party dessert ideas
1. Keep it Simple with Ice Cream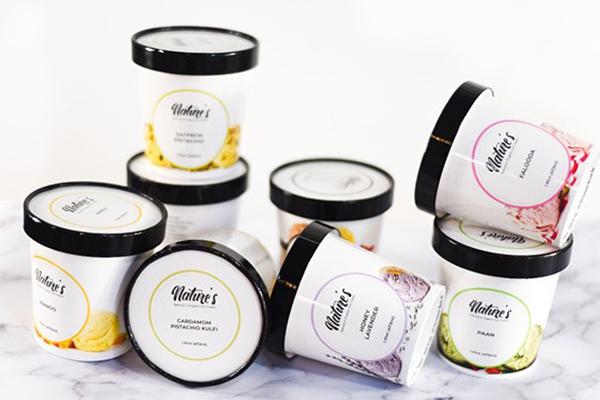 A lazy way out of it is to buy a ton of different ice cream flavors and a selection of toppings and sauces. Your guests can then scoop up their favorites and drown them in toppings – this is always a crowd-pleasure for kids. It is worth finding out about allergies and dietary restrictions beforehand to ensure that everyone can enjoy the dessert. We have created a range that caters to most needs – including vegan diets.
2. Ice Cream Sandwich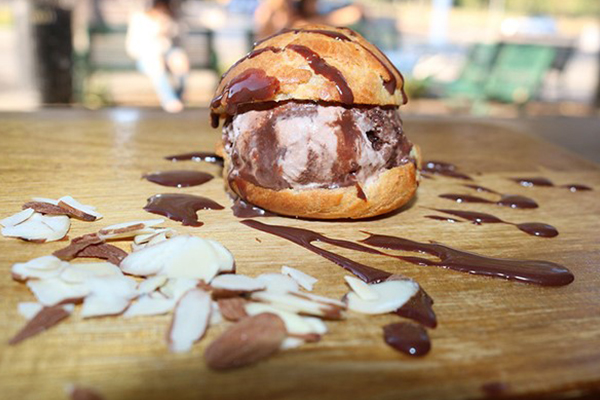 We'll start with the humble ice cream sandwich. We recommend buying some chocolate chip cookies and smearing a generous layer of Salted Caramel ice cream between the two layers. For some flair, coat the ice cream with sprinkles or cookie crumbs. You can use any cookies and any ice cream, so feel free to get creative with your flavor pairings.
3. Mixed Berry Pie with Ice Cream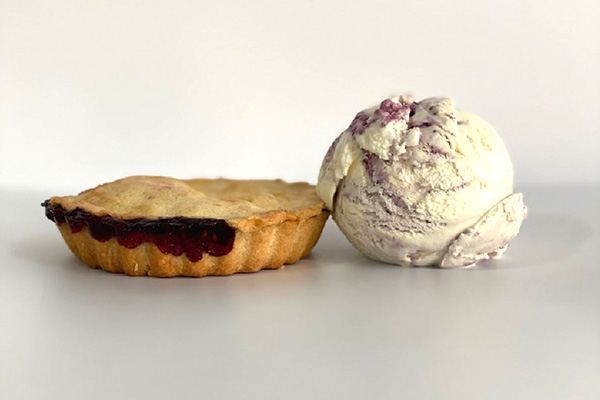 This is a very-berry delicious dessert to impress everyone be it kids or adults. Ice cream pies are always delicious and an easy option that requires minimal ingredients. It's chilled, refreshing, and bursting with flavors which will surely leave your guests spellbound. All it takes is a pie crust, fresh locally sourced berries, and our delicious Berry Swirl Ice cream for that extra punch of flavors. And voila, your 3-ingredients ice cream pie is ready to be the star of the night!
4. Mixed Berry Pie with Ice Cream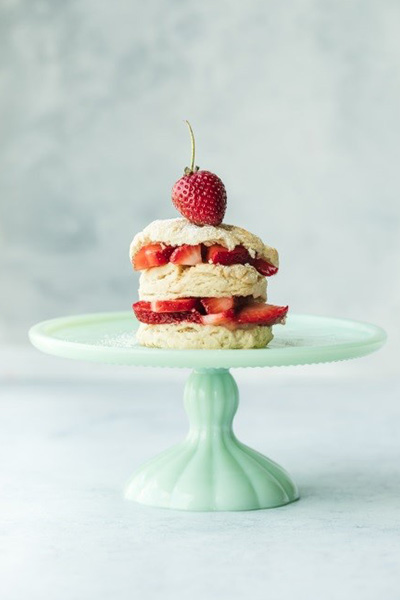 Easy to make, this fun and yummy shortcake dessert is always a hit for parties. It takes small time, effort, but definitely big on taste. Take shortbread biscuits, place a scoop of any of our delicious ice creams and top it with a handful of fresh berries mixed in whipped cream and you're done. Let your guests choose their own ice cream to make it more entertaining.
5. Ice Cream Cake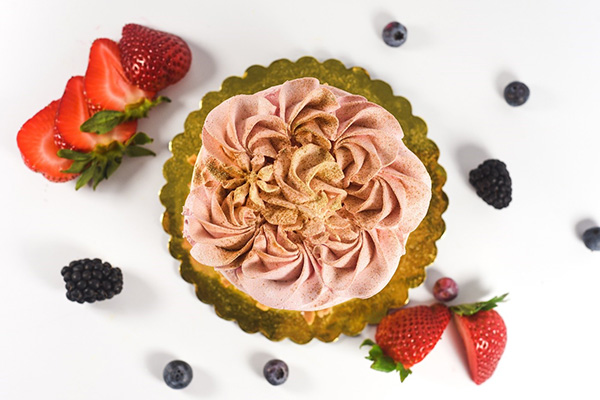 You won't believe how easy it is to make this homemade version of ice cream cake. Just layer in ice cream sandwiches with whipped cream. Use different combinations of your favorite ice cream to make the DIY cake more flavorful and tasty of course!
Simplicity is the Key to Success
When it comes to showstopper desserts, it's often the simplest approach that leaves a lasting impression. In addition to it being easier on the pocket, it also helps you ensure that the ingredients you are using are healthy and used in moderation. While we all enjoy a sweet treat every once in a while, too much of a good thing can be problematic.
That being said, there are so many simple yet delicious ways to end off your next dinner party, all it takes is some imagination and delicious organic ice cream. Choose from the above listed dinner party dessert ideas and have the best time ever with your loved ones.
When your next dinner party comes around and you're in charge of desserts, head on over to our Fremont store to grab a pint and discover our impressive range of flavors. You can also order online and have it delivered straight to your home.
Welcome to
Nature's Organic
Rewards & Referral Program
Become a member
Many ways to unlock exciting rewards, this is your all access pass to earn points.
How to earn points?

1 Point = $0.50

Make a purchase of $10.99

Earn 4 points

Make a purchase of $12.99

Earn 5 points

Write a review

Earn 3 points

Refer a friend

Earn 3 points

How to redeem points?

1 Point = $0.50

You can easily redeem your earned points when placing your next order.