Shipping is temporarily unavailable. Buy online and pickup in-store.
12.21.2020
How Can You Safely Celebrate Christmas Day? Try These Amazing Ideas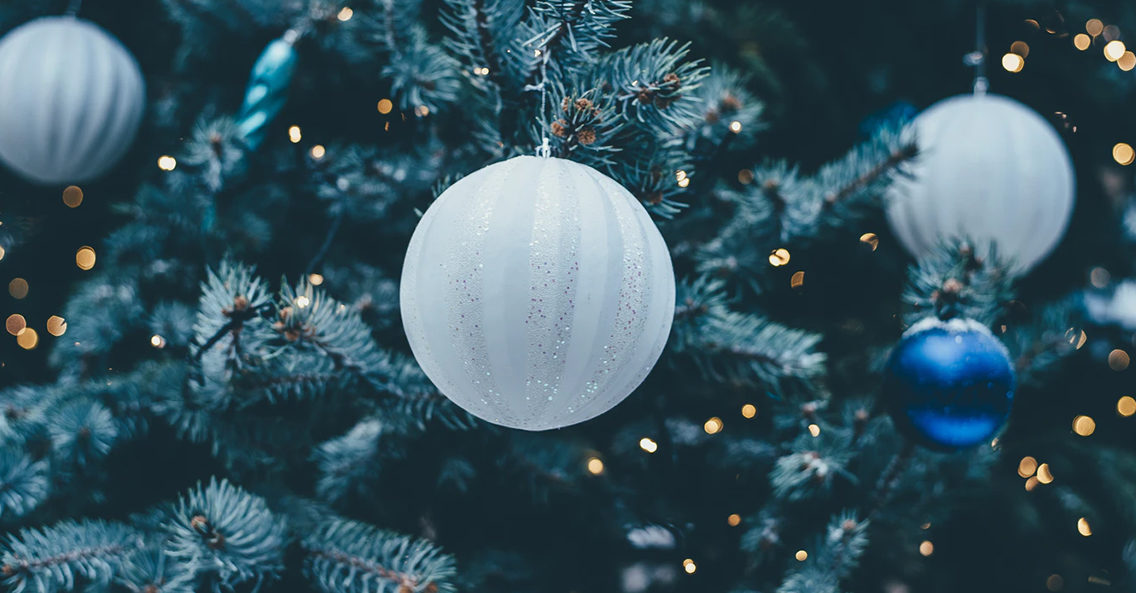 No matter how much we want it to be, Christmas will not be the same this year. Hosting a family Christmas is difficult at the best of times, during a pandemic it is rife with many new problems as people scramble to find a different way to spend Christmas day this year. Making COVID Christmas plans this year requires a little more work to keep guests not just happy, but also safe as well. With the CDC providing Christmas safety tips and recommendations, it's important that you find your own ways to navigate the pitfalls out there this year and come up with some fun, alternative social distancing Christmas party ideas.
However, while it may be different, this doesn't necessarily mean it has to be a bad thing. The pandemic is now part of our everyday life, but the holidays don't need to be canceled or minimized so long as you are following some key Christmas safety tips. If you're already in the holiday spirit and can't wait to enjoy a different way to spend Christmas day, you can make this time of year just as special even while safely socially distancing. Here are some helpful Christmas safety tips to follow this year:
Embrace Your Traditions
It's easy to focus on what we can't do right now. Depending on where you are you might be limited in where you can travel to, who can visit and how many people you can have round to celebrate. Looking at it from this perspective makes it hard to get into the festive spirit at all. However, many aspects of the holidays can still happen just as they always have and you can still embrace all those family, festive traditions you've become familiar with.
You can still decorate your house with lights, put up a Christmas tree, watch classic Christmas films, and listen to nothing but festive songs from now until New Years. Don't forget all the delicious foods like mince pies and Christmas pudding, all served with a healthy scoop of delicious, all natural ice cream.
You can still send out Christmas cards and look to spread Christmas cheer in any way you can. Stay positive by getting really excited about all the things you can still do and put your energy into them to make it feel like every other Christmas day you've loved.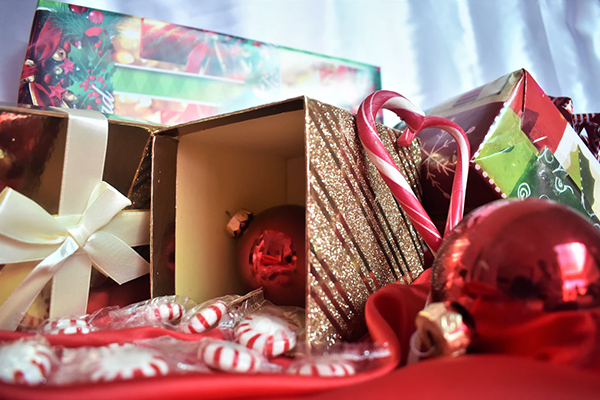 Embrace The New Normal
While we're all looking forward to the day when everything does eventually get back to normal, coming up with new social distancing Christmas party ideas this year can still be a lot of fun and gives you the opportunity to get creative. In fact, lots of people have been finding ingenious solutions to new normal issues, and Christmas is no different. In fact it might just lead to brand new traditions that you can recreate in the coming years.
This year has plenty of ideas out there for you to celebrate in a socially distanced, safe manner. Some areas are hosting drive-through Christmas movie screenings and many other COVID-friendly events will likely be happening in your vicinity. It's also about embracing digital solutions and looking to outlets like Facetime and Zoom to help right now. For those with kids who might have been looking forward to meeting Santa this Christmas, take a look at JingleRing which allows you to schedule a live or prerecorded virtual call with Father Christmas himself.
Follow Guidelines
This one can't be stressed enough, but to keep everyone as safe as possible this year, it's vital to follow the CDC recommendations regarding Christmas safety tips and avoid indoor gatherings if you can. An outbreak of COVID is the Christmas gift no one wants this year. If you can, make in-person gatherings outdoors, even if it is just limited to a quick chat in the cold, it's nice to be able to see your loved ones at Christmas.
Look for outdoor activities that can be socially distanced and keep you active, like sledding or winter walks, but always remember to follow all guidelines regarding both indoor and outdoor activities because no one wants to have to follow severe lockdown measures to ring in the new year. And don't forget to serve hot foods and drinks to help keep everyone toasty.
Enjoy Sweet Treats
The winter season brings with it snowy days and log fires, Christmas carols and festive decorations, and perhaps most importantly, a great excuse to indulge in sweet treats. We may be a little biased here, but organic ice cream is our favorite one at Christmas.
When it comes to winter flavors and sweet treats, there are lots out there to help create a festive feel and embrace the season for all it gives us. We love our whole range of flavors, but at Christmas, some just taste better than at any other time of year. For us, when it comes to organic ice cream, what could be better than Salted Caramel or Winter Berries, and, for the adventurous out there, Chocolate Aztec is maybe our favorite festive flavor. Whatever your sweet treat of choice is, we've got an ice cream flavor that will put you in the Christmas mood after just one scoop!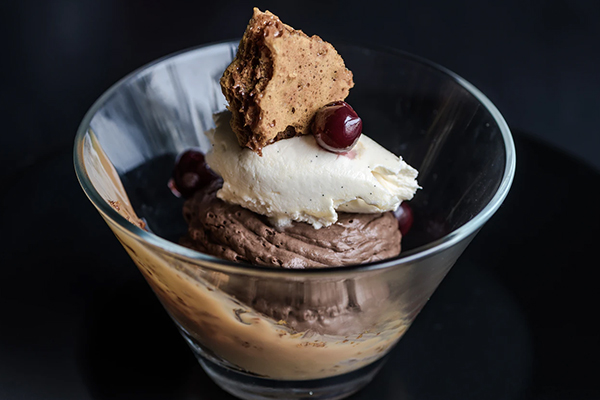 Spread Joy To All
If this year has taught us anything, it's how much those special people in our lives mean to us. So go ahead and spread some happiness and Christmas cheer wherever you can. Write down how much the people you love mean to you and send it to them, bake some festive treats and share them with your friends and neighbors, or even donate to a food bank or charitable cause this year. Give back to those who have sacrificed so much this year, even think about sending some of our ice creams to your local hospital or emergency services to show just how thankful you are to them, this year especially.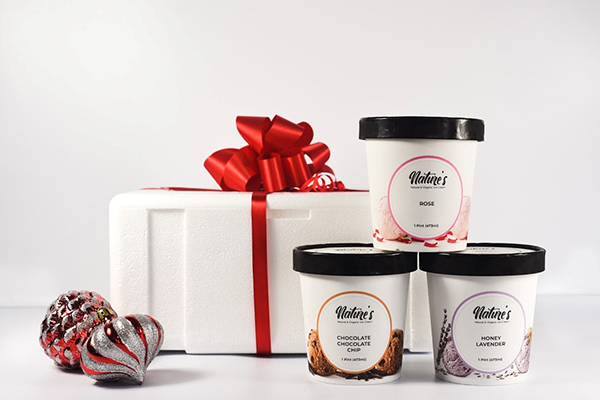 Last Scoop
This will be an exceptional holiday season in every sense of the word. We all just have to find a way to make the most of it. But look at this year as an opportunity to get creative, to spread joy, and to give back to those who mean the most to you. That's the true meaning of Christmas, this year in particular.
Welcome to
Nature's Organic
Rewards & Referral Program
Become a member
Many ways to unlock exciting rewards, this is your all access pass to earn points.
How to earn points?

1 Point = $0.50

Make a purchase of $10.99

Earn 4 points

Make a purchase of $12.99

Earn 5 points

Write a review

Earn 3 points

Refer a friend

Earn 3 points

How to redeem points?

1 Point = $0.50

You can easily redeem your earned points when placing your next order.