Shipping is temporarily unavailable. Buy online and pickup in-store.
10.08.2021
How Our Ice Creams Get the Colors Without Using Additives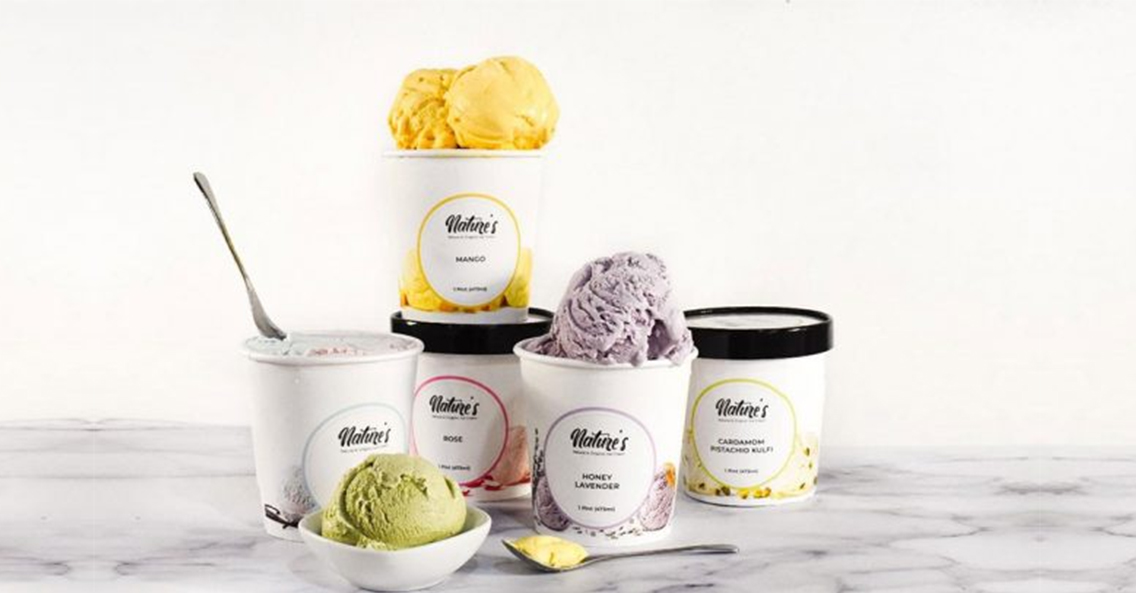 Food additives are ingredients added to food to maintain or enhance its shelf life, safety, freshness, taste, texture, or appearance. While this is usually done with the best intention, not all food additives are safe. Here at Nature's Organic, we pride ourselves in making 100% natural ice cream that has been created using organic ingredients and no harmful or highly processed additives.
All our organic ice cream flavors were developed after our founder Supraja decided to create healthy ice creams free from excessive sugar, synthetic additives, emulsifiers, and other exceedingly processed ingredients. She decided to lead the change, and create a scrumptious treat she would be comfortable feeding her kids. And so, the Fremont ice cream sensation was born.
The All-Natural Difference with Nature's Organic
The use of organic produce in all of our ice cream flavors gives you and your family peace of mind knowing that the ice cream you and your little ones are enjoying is packed with the dietary nutrients and vitamins present in the fruits and other elements that we choose to incorporate.
Additionally, the use of natural ingredients provides a fresher, deeper flavor profile and even adds that exceptional texture to every scoop. We work with the highest quality ingredients and blend then into organic dairy to ensure the best possible quality and flavor profile.
Here are Our Examples of Some Naturally Colored Ice Cream Flavors
1. Basil Flavor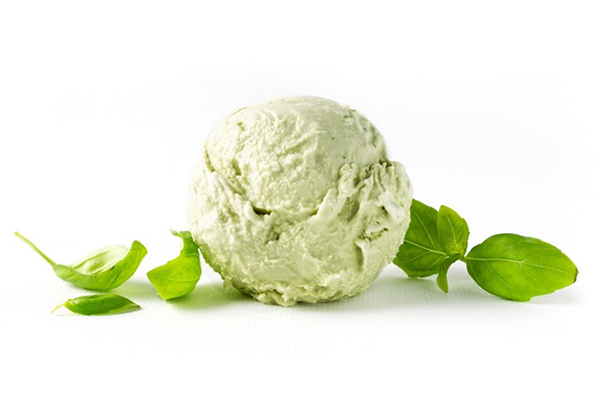 This unbelievably delicious ice cream is only made with fresh basil leaves – which also give it the beautiful natural green color.
2. Vibrant Ube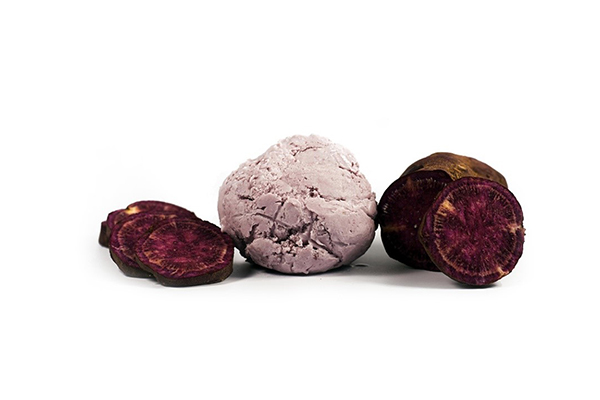 The vibrant color of this frozen treat makes quite the statement – and it's completely natural! We make this ice cream with fresh organic purple yam that offers a fantastic texture as well as the bold purple color.
3. Delicious Berry Swirl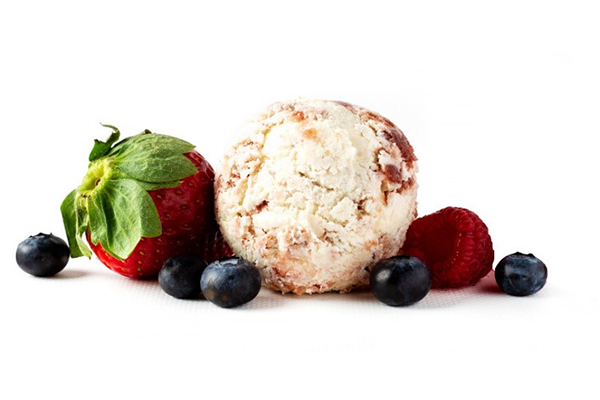 The color of this frozen treat is an immediate giveaway of what you can expect in every bite – and it's completely natural! We make this ice cream with fresh organic berries that delivers a fantastic texture as well as a beautiful, slightly pink color.
4. The Unusual Black Sesame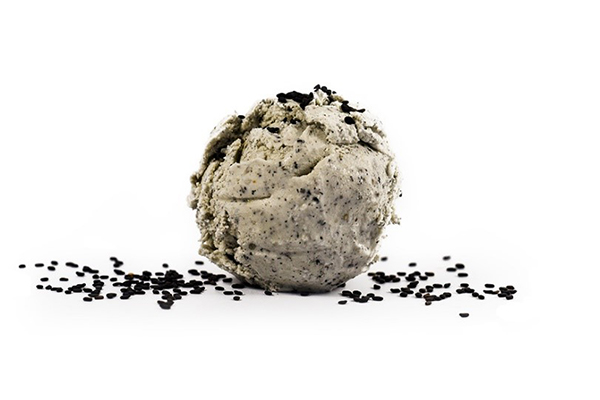 Fresh roasted and ground organic black sesame is the focal point of our organic black sesame ice cream. The black sesame provides the dark color as well as the nutty and slightly bitter taste that cuts through the sweetness.
Why We Frown Upon Additives
Artificial ice cream flavors do not offer a rich flavor profile and often appears flat or have an after taste. This is where many manufacturers choose to add even more flavors to their mixture to try and hide the taste. Then there is, of course, the obvious use of colorants that produces a bright red colored ice cream labeled as strawberry or the classic, vibrant blue bubblegum flavor. If you are unsure if the color of the ice cream is natural or not, ask yourself this, is the color found in nature? If not, then it's probably not natural.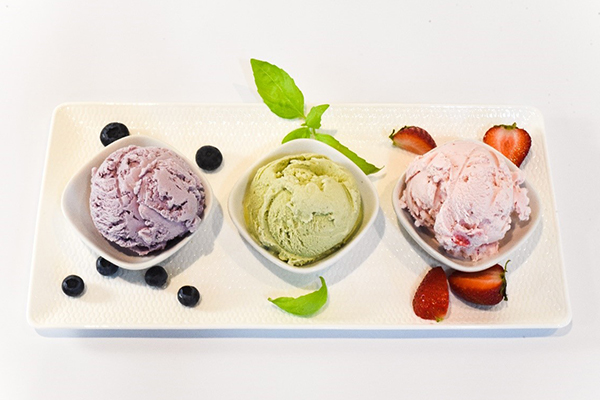 7 Common Additives to Look Out For and Their Side Effects to Look Out For

1. MSG is used to improve the flavor of many processed foods. Some individuals might also have a sensitivity to MSG, however, it's safe for most in moderation.
2. Artificial coloring can result in hyperactivity in children and cause allergic reactions. Red 3 has additionally been shown to increase the chance of thyroid tumors in animal studies, so try to avoid foods with red coloring.
3. Sodium nitrite is a frequent ingredient in processed meats that can be transformed into a damaging compound referred to as nitrosamine. Increased consumption of nitrites and processed meats may also be linked to a higher threat of developing cancer.
4. High-fructose corn syrup is related to weight gain, diabetes, and inflammation. It's also a form of empty calories and nothing more.
5. Artificial sweeteners may help promote weight loss and blood sugar control. Certain kinds can have side effects like headaches; however, although the jury is out, they are mostly safe when consumed in moderation.
6. Test-tube and animal studies have found that carrageenan may cause increased blood sugar and result in intestinal ulcers and growths. One study discovered that carrageenan contributed to a relapse of ulcerative colitis.
7. Sodium benzoate may contribute to increased hyperactivity. When combined with vitamin C, it can form benzene, a compound associated with cancer development, while eating trans-fat has been associated with many poor health conditions consisting of inflammation, coronary heart disease and diabetes.
Have Peace of Mind with Nature's Organic
With so many additives out there – our list has merely scraped the surface – it's easy to see that our foods are not always as healthy as they may seem. Something that should offer some much-needed peace of mind is the fact that all of Nature's Organic ice cream flavors have been made using freshly sourced organic produce and have not been made using additives or preservatives. It's an all-natural treat that everyone will want to eat.
If you're ready to discover delicious, all-natural ice cream, visit our Fremont store to grab a pint, scoop, or quick taste. Our delicious flavors are also available online, simply place your order and have it delivered straight to your home. First-time orders will receive 10% off their first purchase.
Disclaimer: The information provided on additives are by no means or personal opinions. All information has been obtained by trusted third-party sources with the intention of providing a well-rounded, factually correct article.
Welcome to
Nature's Organic
Rewards & Referral Program
Become a member
Many ways to unlock exciting rewards, this is your all access pass to earn points.
How to earn points?

1 Point = $0.50

Make a purchase of $10.99

Earn 4 points

Make a purchase of $12.99

Earn 5 points

Write a review

Earn 3 points

Refer a friend

Earn 3 points

How to redeem points?

1 Point = $0.50

You can easily redeem your earned points when placing your next order.