Shipping is temporarily unavailable. Buy online and pickup in-store.
05.06.2021
How To Celebrate The One And Only Mom This Mother's Day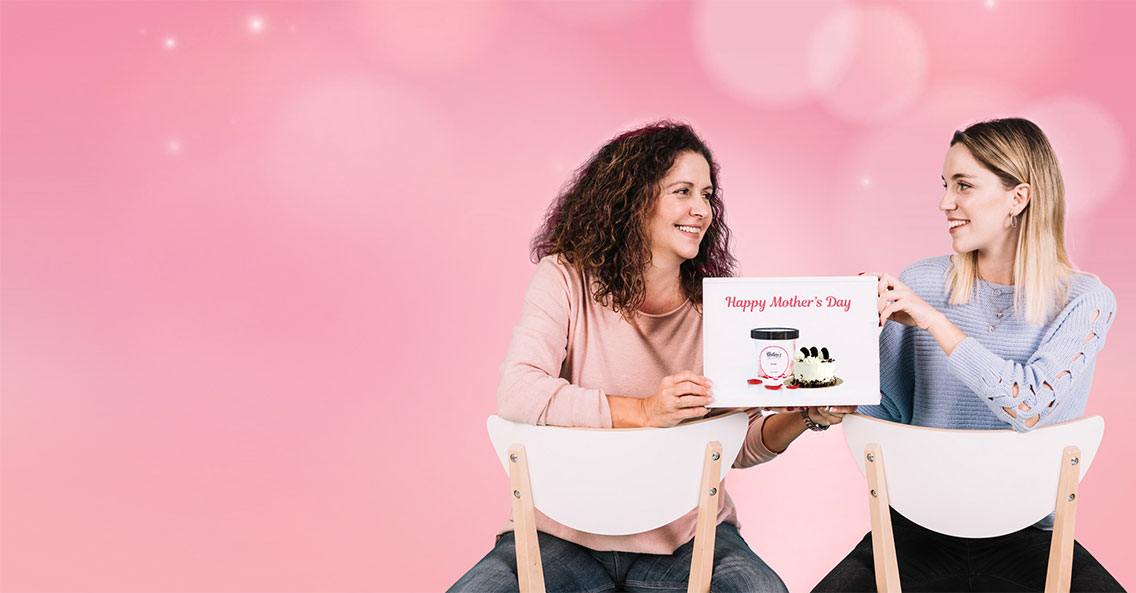 Here at Nature's Organic, we know that natural ice cream is the best comfort food in the world. But ultimately, nothing brings us comfort quite like a giant hug from mom. There's simply no sweeter feeling, right?
With Mother's Day fast approaching this weekend on Sunday 9th May, it's got us thinking long and hard about all of the different ways we can show our mom's just how much we love and treasure them. Sure, we could say it with a grand gesture or expensive gift – but sometimes it's the little and more thoughtful notions that count just as much as the big ones. So if you're stuck for inspiration on how to celebrate mother's day, then have a read of these five cute ideas that are sure to bring a tear to her eye.
Throw a Pamper Evening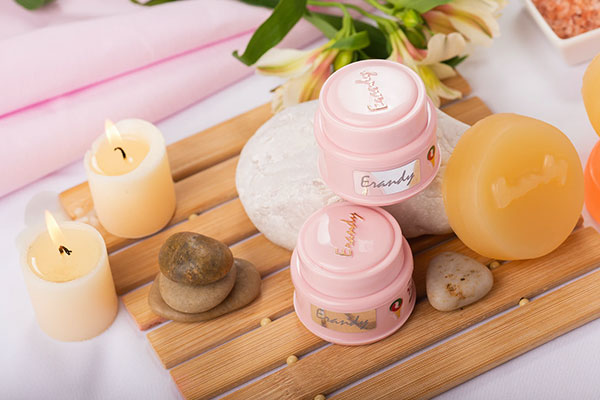 It's no secret that moms spend most of their time trying to make life as comfortable and easy for us as possible. Whenever we're in a jam, it's often mom who's there to help us out and give us some serious care and attention when we're feeling down. So why not switch up the roles this Mother's Day and plan the ultimate night of R&R for mom instead? This doesn't have to mean booking a massage in a fancy spa or treating her to an expensive facial. Hosting an at-home pamper night could be just as indulgent and relaxing. Simply stock up on some soothing face masks, pour her a glass of bubbly, light some twinkly candles, and maybe even set up a mini manicure station to give your mom the ultimate evening of TLC.
Prepare a Family Meal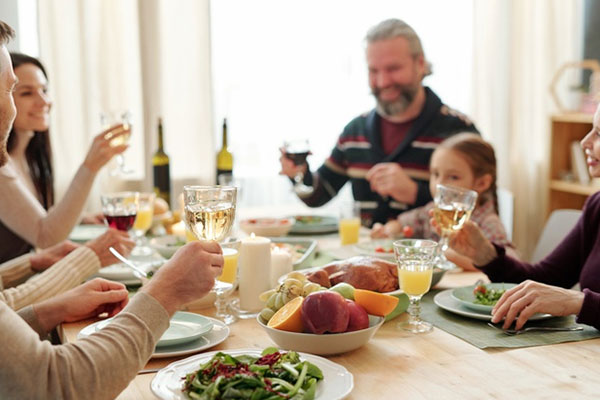 There's nothing more important to moms than family time. If your family is apart right now, then why not organize a surprise Skype conference call, so you and the rest of the family can celebrate Mother's Day virtually? Or if you're lucky enough to all be together, it's the perfect time to get everyone around the table for a Mother's Day celebration! Host an intimate family meal with her as the guest of honor, turning your dining space into your mom's favorite restaurant. Think candles, music, and her favorite drinks and cuisine. If you've got brothers, you could even put them to good use as your "restaurant" waiters! Find out what your mom's favorite dish is and try your best to recreate it – even if it's not perfect and you're not much of a chef, she's guaranteed to love the gesture. And we guess if you really get the cooking wrong, you can always order some emergency pizzas at the last minute…
Write her a Heartfelt Letter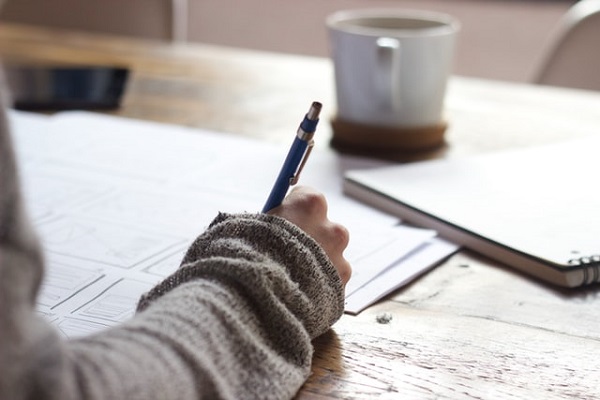 How often do we tell our mom just how much she means to us? And we don't just mean saying the occasional "I love you" – we mean really letting mom know how amazing she is and how grateful you are for everything she does. One cute way to do this is through the medium of a good old-fashioned letter. It could be as simple as listing all the things you think are so special about her or penning a short handwritten note with a simple sweet message on it. Or you could really go to town and write down chapter and verse about why you think she's simply the best. Whatever you write, your mom is guaranteed to love reading your words, and it's something she can treasure forever.
Treat Her to a Sweet Dessert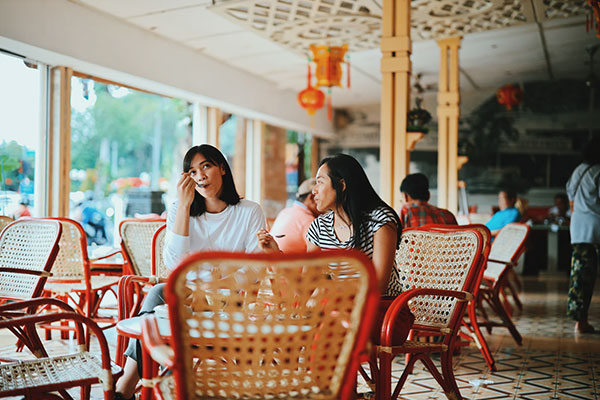 This is a great idea if you can't afford to book a fancy three-course meal but still want to take mom out for a treat. After all, dessert is the best course anyway, right!? If you're in the Fremont area, why not head down to our Nature's Organic ice cream parlor and treat your mom to a scoop or three of our delicious natural ice cream? We only use the good stuff in our tasty creations, and we even have vegan ice cream if your mom is lactose-free. She's sure to fall in love with our sweet and sustainably sourced treats from the first bite, especially when she learns that they're a great alternative to other sugar-filled options out there. But no worries if you can't get to our shop – there's still time to order online a selection of flavors your mom will love from our website. You can also check out our other stockists here. Think of it as a gift from our family, right to yours.
Gift Her a Photo Album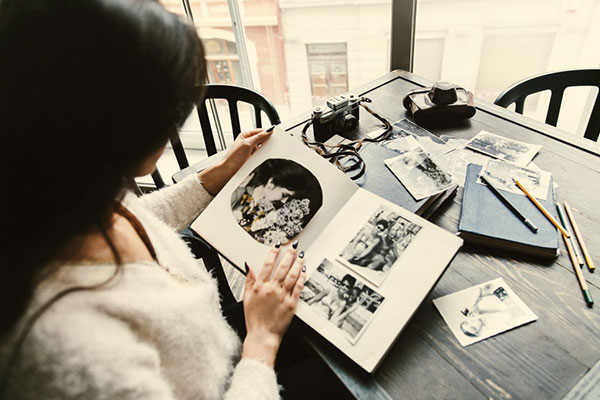 Whatever happened to the good old family photo album? These days, most of the special moments in life are often snapped on our phones stored away forever in digital form. Well, Mother's Day could be the perfect time to bring some of those photographs to life and pop them into a retro-style photo album for mom to flick through. There are loads of websites online that you can order cheap prints from, making it a super low-cost way to take mom on a trip down memory lane that she's sure to love.
The Final Scoop
So there you have it – our five best Mother's Day celebration ideas. Remember, by ordering your mom some of our beautifully natural organic ice cream you're not only making her day, but you're also filling Mother Nature with joy too! That's because all of our deliciously indulgent ice creams are sustainably sourced and made, using only the most natural ingredients around. We're proud to be a family-run ice cream company with a difference, and we want to share our ethically made creations with your family too.
It's time you discovered for yourself this Mother's Day just how happy a few scoops of our Nature's Organic ice cream can make not just mom, but the whole family. Check out our host of unique flavors and see which ones you think your mom will love. If you order now you'll also be able to take advantage of our spring promotion offer. We think it's a pretty sweet deal if we say so ourselves!
Welcome to
Nature's Organic
Rewards & Referral Program
Become a member
Many ways to unlock exciting rewards, this is your all access pass to earn points.
How to earn points?

1 Point = $0.50

Make a purchase of $10.99

Earn 4 points

Make a purchase of $12.99

Earn 5 points

Write a review

Earn 3 points

Refer a friend

Earn 3 points

How to redeem points?

1 Point = $0.50

You can easily redeem your earned points when placing your next order.