Shipping is temporarily unavailable. Buy online and pickup in-store.
09.30.2021
Local Supporting Local – Know How Nature's Buy Their Produce from Local Farms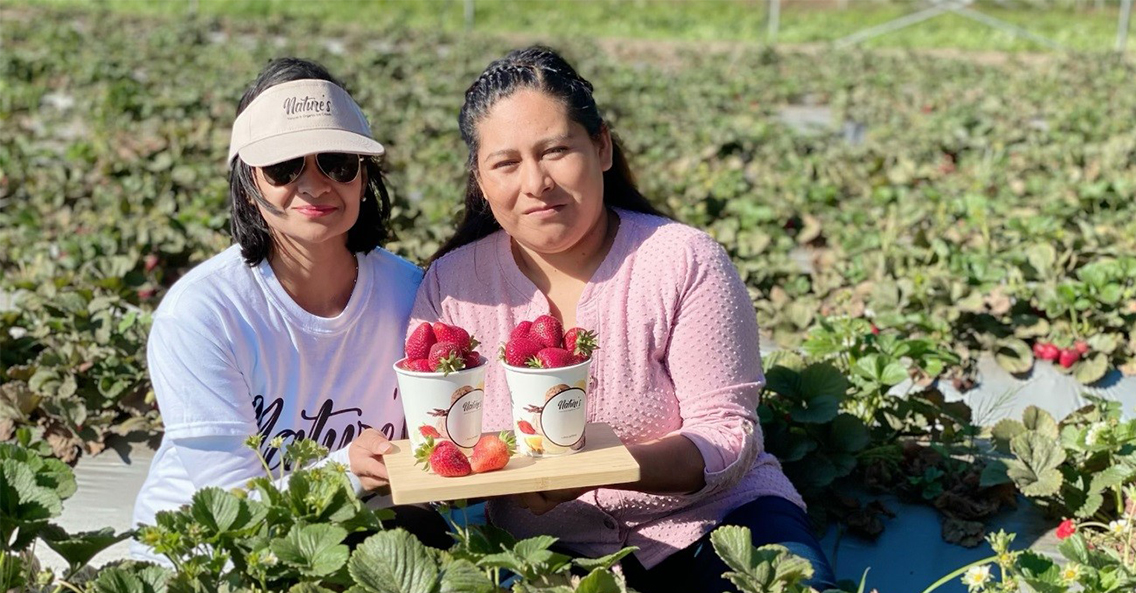 In a time where businesses across the world have had to adapt to the new way of operating, it has become more important than ever to support local business. As a local business ourselves, we understand the importance of supporting local products. It's how many of us earn a living and in turn empower our communities.
Nothing Beats the Taste of Organic Produce
There's a bigger picture involved when you choose to shop locally. Let's consider our business, Nature's Organic Ice Cream.
As a business, we employ staff to keep things running. These staff members are part of our community and spend their wages within the area. Taking things, a step back, we need ingredients to make our ice cream, which we source from local farms. These farms earn an income every time we buy something. This income is then used to pay their staff that works the land to ensure that the crops grow.
We could continue illustrating the interconnected web that comes with supporting local, but the fact is that the success of one small business will contribute to the success of another. The local business community thrives on this, but in the same breath, it is also at the mercy of this model.
Environmental Benefits of Buying Local
In addition to the socio-economic benefits of buying local goods, there are also environmental benefits of buying local. To start with, locally sourced goods do not need to be transported or packaged, reducing the carbon footprint of the operation. It also means that everything is used the same day it has been harvested, reducing the need for processing which requires the use of a factory – and we all know how those giants take a toll on our world. The same processing that reduces the nutritional content and pumps additives and preservatives into what would have otherwise been healthy food.
When asked why to shop local, another element to consider is the quality. The flavors of freshly picked berries are out of this world, and you can taste the difference in every bite. And when it comes to understanding why we buy local food, the proof is literally in the pudding.
Experimental Local Flavors
Every new flavor created has been done by considering the fresh produce on offer from neighboring farms as well as the season we are currently in. We develop each new flavor combination with local flavors in mind. This month, we are exploring the Banana Walnut flavor which is a delightful combination of fresh banana and Californian walnuts to create this timeless classic. If you are not as adventurous, our Birthday Cake and Berry Swirl flavors are a favorite for most of our customers.
Interesting Fact:
The berries used in Berry Swirl are sourced from Cali-dad Organic Farms and Rodriguez Farms. Of course, by using fresh produce in all of our homemade ice cream flavors, you and your family have peace of mind knowing that the ice cream you are enjoying is packed with the vitamins and nutrients you would expect in the fruits and other foods that we choose to incorporate.
In fact, the search for a healthy treat is exactly what lead our founder Supraja to start Nature's Organic. Most of the ice cream on the market was laced with a lot of sugar, artificial additives, emulsifiers, and other highly processed ingredients. She decided to take matters into her own hand and so our delicious ice cream flavors came to life.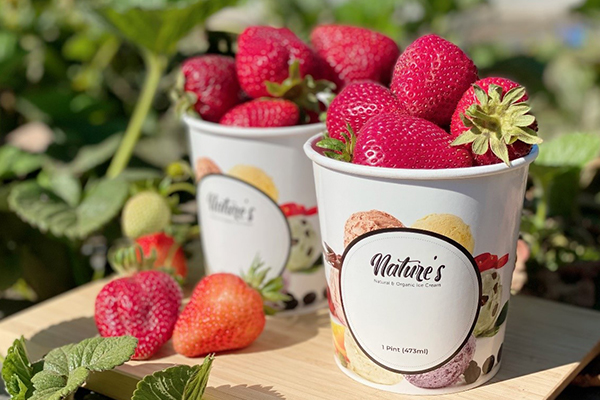 How to Support Small Businesses
As the saying goes, every bit helps and that's exactly the case with local businesses. Each small business in your community was created because the owner identified a need within your space. Without your support, these ventures will not be fruitful.
When it comes to showing your support, even the simplest gesture makes the world of difference. Liking and sharing social media posts are a simple and effective way to get their name out there. Buying a small product or popping into a store to taste and test the latest offerings is another way to help businesses – such as ours – grow.
COVID-19 has been a difficult time for business owners across the globe, more so for small business owners who lack the funding and support to survive the pandemic rollercoaster. As the world returns to a reimagined normal, it's up to us to support local businesses. You're not only supporting the business owner, but also the families and other businesses that form part of the bigger, more inclusive picture.
Visit our Fremont store to grab a pint, scoop, or quick taste of our delicious flavors. Our delicious flavors are also available online, simply place your order and have it delivered straight to your home.
Welcome to
Nature's Organic
Rewards & Referral Program
Become a member
Many ways to unlock exciting rewards, this is your all access pass to earn points.
How to earn points?

1 Point = $0.50

Make a purchase of $10.99

Earn 4 points

Make a purchase of $12.99

Earn 5 points

Write a review

Earn 3 points

Refer a friend

Earn 3 points

How to redeem points?

1 Point = $0.50

You can easily redeem your earned points when placing your next order.