Shipping is temporarily unavailable. Buy online and pickup in-store.
02.17.2021
National Pistachio Day: A Good Reason To Indulge In Our Pistachio Flavored Ice Cream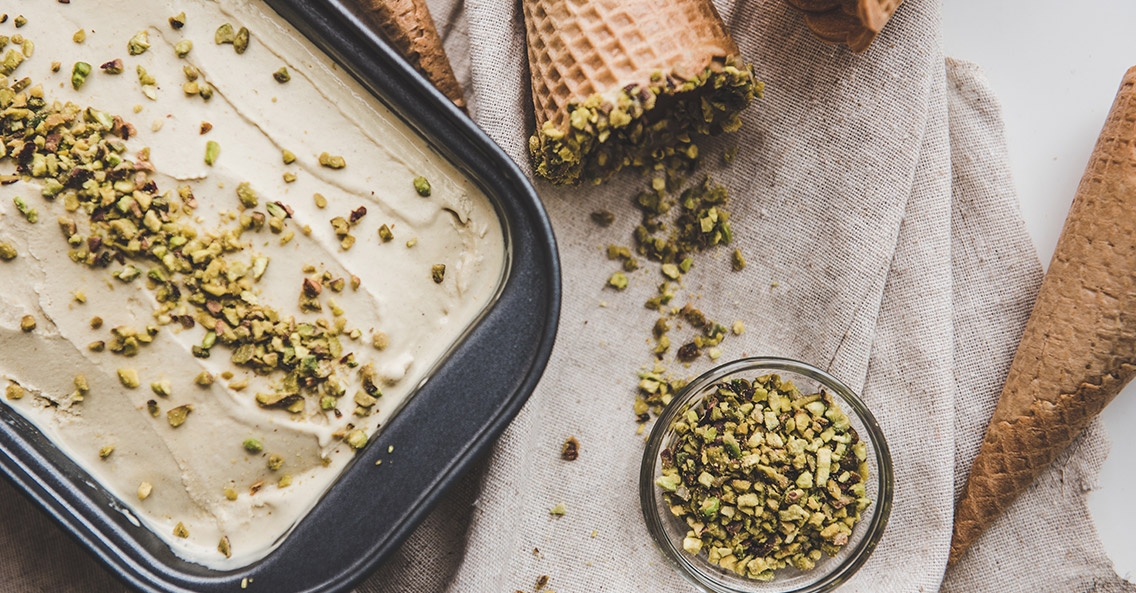 February 26th marks National Pistachio Day, and we here at Nature's Organic are excited to celebrate this delicious nut by scooping into our exotic Pistachio-filled ice creams!
Did you know that it wasn't until the invention of pistachio ice cream in the 1940s when the nut gained popularity in America? A Philadelphian man by the name of James W. Parkinson invented this delicately nutty and creamy flavor. Parkinson's inventiveness broadened the pistachio's potential as an ingredient, which is why it is now used in many sweet and savory dishes. Today, California produces 300 million pounds of pistachios, being almost 98% of the domestic crop!
It makes sense to celebrate National Pistachio Day by enjoying the nut in the same way in which gained its admiration in America, in the form of the best pistachio ice cream! Nature's Organic is proud to be using organic Californian pistachios in its two exotic ice cream flavors Cardamom Pistachio Kulfi and Saffron Pistachio. Aside from the delightfully light and nutty flavor and chewy texture that the roasted and chopped pistachios bring to these two flavors, this nut also packs our ice cream with nutrition.
The Health Benefits of Eating Pistachios
Pistachio nuts grow on the Pistacia vera tree and boast many nutritional benefits, making them a perfect snack on their own or as part of a delicious treat like ice cream.
Pistachios have high levels of vitamin B6, essential for many bodily functions, including blood sugar regulation and the formation of the molecule hemoglobin that carries oxygen in red blood cells.
Pistachios are packed with antioxidants that play a role in protecting your cells from damage, helping to reduce the risk of diseases such as cancer. They specifically contain the antioxidants lutein and zeaxanthin, which are important for eye health.
Pistachios contain plenty of fiber and protein to keep you fuller for longer, in addition to supporting gut health and a healthy digestive system.
Out of all the nuts, pistachios are reported to have the most beneficial impact in reducing high blood pressure and cholesterol.
Ways to Celebrate National Pistachio Day
Now that you know the background of how this nut became famous in America, as well as the amazing health benefits that come from eating pistachios, it's time to dig into some fun ways to celebrate National Pistachio Day.
1. Treat Yourself to Nature's Organic Pistachio Ice Cream Flavors
Enjoy a scoop with waffles for breakfast, a pint while watching a movie, or a waffle cone scooped up by the team at Nature's Organic store. You can indulge in our organic ice cream at any time because we use real, fresh ingredients and exclude nasty processed ingredients and additives. A guilt-free dessert that the whole family can eat is what Nature's Organic stands for. Here are the two flavors you can treat your family to on National Pistachio Day, showing them how amazing this nut can be in a dessert. Enjoy them on their own or pair them with warm winter treats like a chocolate brownie or baked pie.
Saffron Pistachio – We soak the saffron threads for two hours to perfect the flavor before churning into the organic dairy cream, then rolling the pistachios in. Spanish saffron possesses an earthy and sweet honey-like flavor and aroma. When combined with our roasted and chopped Californian pistachios, the result is a perfectly sweet and chewy gourmet ice cream.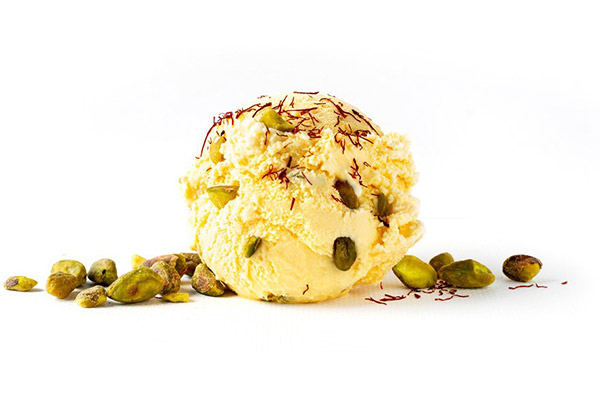 Cardamom Pistachio Kulfi – This is a dense and creamy organic ice cream made with freshly ground Indian spice cardamom and roasted Californian pistachios. Cardamom is a popular dessert spice with a complex citrusy, minty, spicy, and herbal profile. Pairing Cardamom with the delicately nutty flavors of pistachio makes for truly flavorful ice cream.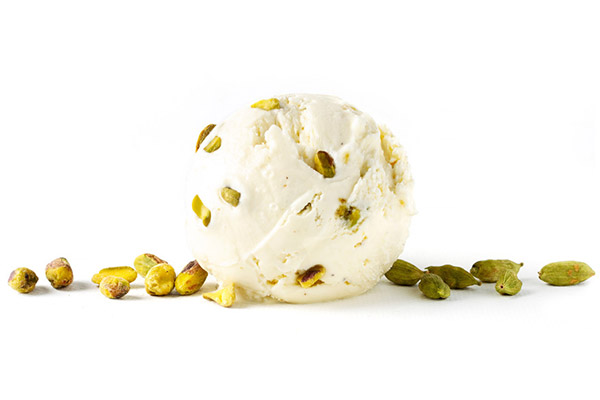 2. Get Creative with Pistachios in the Kitchen
Buy pistachios from your local grocer or organic store and try some fun and healthy recipes, where you can showcase the earthy flavors of the nut with fresh and vibrant fruits and vegetables. Pistachios are fantastic in salads, adding a satisfying crunch and unique flavor. Below is a recipe you can try at home. Choose the amount of each ingredient below to suit your serving size and taste preference.
Pistachio, Fig, And Feta Salad
Ingredients:
Lettuce, washed
Fresh figs, sliced
Feta cheese, crumbled into chunks
Pistachios, shelled and chopped roughly
Pomegranate seeds
Dried cranberries
Cucumber, sliced
Pumpkin, sliced into 3cm cubes and roasted
Dressing Ingredients:
Lemon juice
Balsamic vinegar
Method:
To make the dressing, simply whisk the lemon juice and balsamic vinegar to combine. Set aside.
In a large salad bowl, add washed lettuce and gently add all other prepared ingredients, including the cooled-down roasted pumpkin, tossing to combine.
Drizzle the dressing over the salad and serve immediately.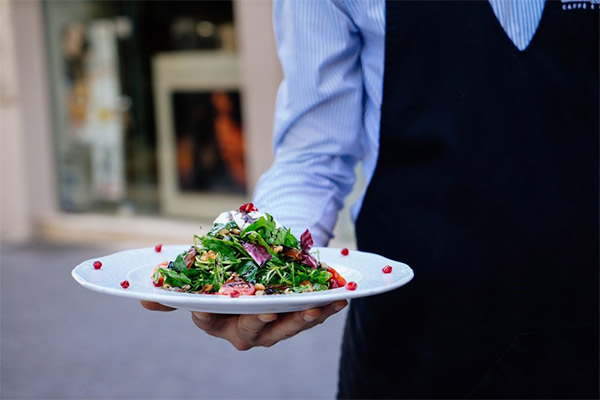 The Final Scoop
There's a good reason why pistachios gained their American fans when they were rolled into ice cream back in the 1940s. The ultra-creamy dairy combined with chewy, nutty pistachios provides dessert lovers the ultimate melt-in-your-mouth and crunch sensation. On Friday, February 26th, try incorporating this nutrient-rich nut into a tasty salad and round it off with a scoop (or three) of Nature's Organics gourmet pistachio ice creams.
Welcome to
Nature's Organic
Rewards & Referral Program
Become a member
Many ways to unlock exciting rewards, this is your all access pass to earn points.
How to earn points?

1 Point = $0.50

Make a purchase of $10.99

Earn 4 points

Make a purchase of $12.99

Earn 5 points

Write a review

Earn 3 points

Refer a friend

Earn 3 points

How to redeem points?

1 Point = $0.50

You can easily redeem your earned points when placing your next order.