Shipping is temporarily unavailable. Buy online and pickup in-store.
12.21.2020
New Year's Eve – Is It A Reason To Indulge In Something Sweet?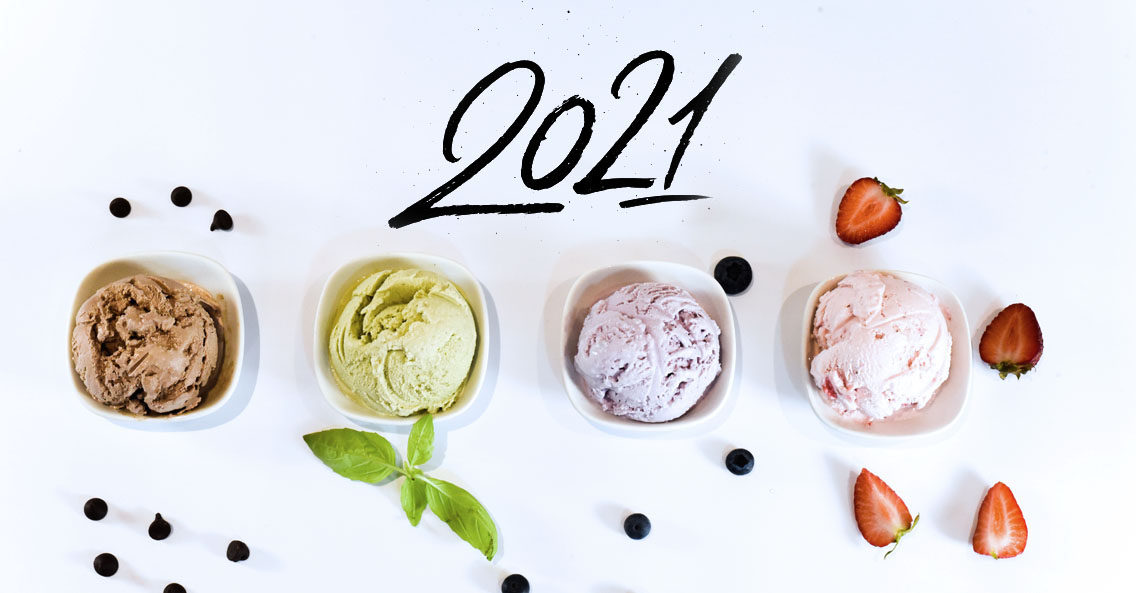 New Year's Eve is a time for fun, festivities, and a celebration of the year gone by, and the opportunities yet to come. In the time following Christmas people begin to prepare for the year ahead and plan the changes they want to see happen. Yet, New Year's Eve can still be a time to treat yourself. But how often do people make you feel guilty for indulging your sweet tooth by the health freaks around you? And why are there no New Year's Eve dessert ideas? There are lots for Christmas, Halloween, and Thanksgiving, but none when it comes to New Year's Eve.
This doesn't have to be the case and you can start to create your own ideas for New Year's Eve, as well as for any New Year's Day party ideas, done in a safe and socially distanced way of course, but it is still a great time to enjoy some sweet treats.
While we obviously don't really need a reason to try desserts like new, organic ice cream flavors, some people do still need a 'proper reason' to do so. For us though, it's not about a special occasion or event, rather, it's all about feeding the soul with food that makes us happy. In this case, it's organic ice cream!
So, just in case you are looking to treat yourself to close out the year, here are a few more reasons to enjoy your dessert this New Years Eve and round out the year with something you enjoy:
It Feels Good
This one may seem a bit obvious but delicious foods like natural, organic ice cream make you feel good because of their taste. We've all been in that situation where you might be feeling a little down so turn to our favorite foods to help cheer us up, it's entirely normal, natural, and can help with our overall well-being. Over a prolonged period of time, constantly denying ourselves these simple pleasures can make us feel like we will never deserve them and instill a sense of guilt around just the thought of them. This New Year's Eve, take the time to enjoy the things you love, if it happens to be a sweet treat, all the better in our eyes!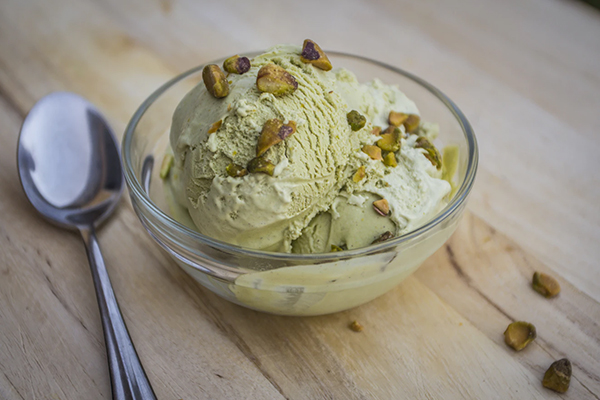 It Can Make You Happy
There may be a genuine, biological reason why you should look to indulge in your favorite desserts this year. Multiple scientific researches have revealed that many foods found in desserts and organic ice creams, such as dark chocolate, certain fruits, and complex carbohydrates actively trigger the release of serotonin. This is a chemical that sends signals between your brain and nerves, directing them to improve your mood, reduce stress, and even enhance sleep patterns and rhythms. By allowing yourself the chance to enjoy these treats this New Year's Eve, in a balanced and responsible way, it may actively help your serotonin levels and therefore your mood! After the year we've all had, what better way or reason can you think of?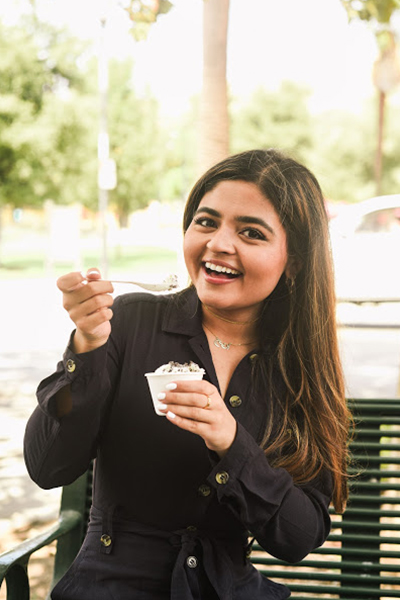 It Can Actually Help With Your New Year Diet
This may sound counterintuitive initially, but studies have shown that adults who indulge in dessert but eat an otherwise nutritious diet, have a greater chance of producing long-term success regarding the weight loss they are looking to achieve. This is because our body responds to small amounts of desserts that satisfy cravings by satiating its own appetite for them, in turn reducing cravings and making sticking to a diet a much easier ordeal. Balancing your indulgences with consistent healthy eating practices and regular exercise is more likely to lead to diet success than completely eliminating them altogether.
In fact, a sudden, sharp reduction in your intake of carbohydrates and sugars, as is normally the case with diets, can leave your body with insufficient glucose levels, depriving you of energy necessary for exercise, and even proper functioning. So, consuming light-sugar and low-carbohydrate-based desserts like organic ice cream is an easy way of keeping your appetite down and your energy levels up, even during a New years diet.
Last Scoop
So when it comes to this New Year's Eve celebrations, remember to have fun, stay safe, and enjoy those foods that you have always loved. If now isn't a time to treat yourself, then when is? Look to make and create your own New Year's Eve dessert ideas, and take the time to celebrate the foods, things, and people you care most about in your life right now!
Welcome to
Nature's Organic
Rewards & Referral Program
Become a member
Many ways to unlock exciting rewards, this is your all access pass to earn points.
How to earn points?

1 Point = $0.50

Make a purchase of $10.99

Earn 4 points

Make a purchase of $12.99

Earn 5 points

Write a review

Earn 3 points

Refer a friend

Earn 3 points

How to redeem points?

1 Point = $0.50

You can easily redeem your earned points when placing your next order.