Shipping is temporarily unavailable. Buy online and pickup in-store.
08.18.2020
Planning a Virtual Movie Night? Here Are Our Top 5 Tips To Make it Perfect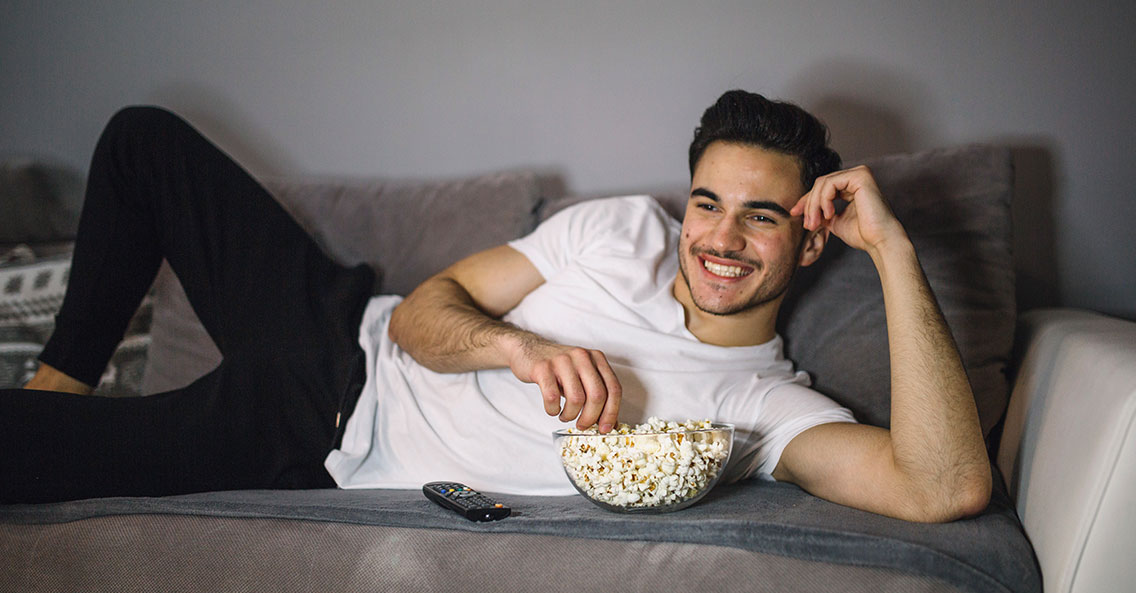 Looking for the perfect way to wind down after a long day? A virtual movie night is exactly what you need.
The best part about the movie experience is the excitement of planning to watch a movie with friends and family, buying your favorite snacks, enjoying the movie in big comfy chairs, and talking about it afterward. While movie theaters might be off-limits during the COVID-19 pandemic, that doesn't mean you can't create the same experience at home too.
Your pandemic-friendly solution is hosting a virtual movie night! So, what exactly is a virtual movie party? From the comfort of your home, video chat with friends while watching the same movie together. The key essentials to hosting your virtual movie night: your loved ones and some healthy snacks! Keep reading for some quick tips.
Here are some virtual movie night party ideas to consider:
1. Plan Ahead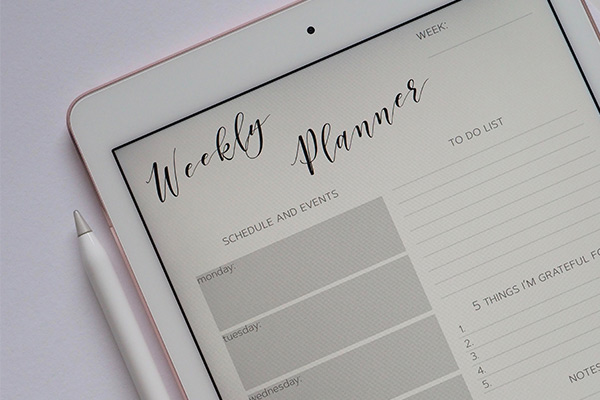 Have a busy week ahead? Plan a movie night for the end of the week. Keep yourself motivated by having an exciting movie night to look forward to. This is a great way to reward your hard work and relax after an exhausting week.
Coordinate your schedules with friends and family! Host a virtual party and watch your favorite movies and shows on a video call with friends. Quarantining at home with family? Pick one of your favorite classics and plan a cozy movie night in the comfort of your own home.
2. Choose a Movie/Series that Everyone can Enjoy – Take Votes to Select one Out of Many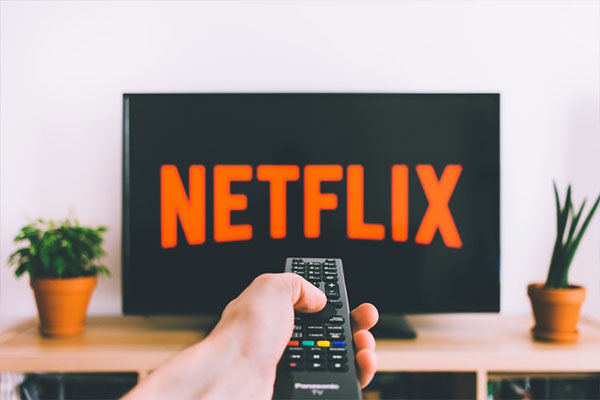 Sometimes you need the action packed scenes of a James Bond movie and other times you just want to watch Titanic for the 5th time in a row. Selecting what to watch can be a challenge, but it doesn't have to be if you make a game out of it.
Have each of your friends and family members suggest a movie or show they want to watch. Write all of the options down and throw them in a hat. Randomly select one and get your movie night started. If you're feeling a little more adventurous, use a random number generator to select a number. Scroll through your movie list until you hit the movie that corresponds to that number.
This is a great way to step outside of your comfort zone and watch something you wouldn't normally gravitate towards.
We recommend either Zoom call or Facetime on one window, and your movie of choice open in another window. If you prefer chat messages instead of video calls, check out the Google Chrome extension Netflix Party. Invite your friends and family members, and the extension will synchronize video playback and provide a group chat.
(Hint: Don't be afraid to try out some of Nature Organic's Exotic flavors. Just like in picking your movie, they could be your hidden gem.)
3. Make sure the Ambience is Comfy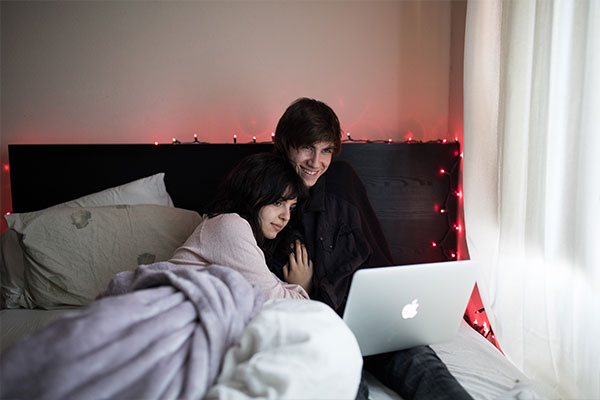 The best part about going to the movie theaters is getting comfortable in your reclining seats. Who says you can't do the same at home, if not better? Grab all of your favorite blankets and comfiest pillows to assemble the ultimate movie lounge.
Use pillows for support and blankets to keep warm. Blankets can also double as protective shields from jump scares in horror movies.
Bonus points if you invite your pets to join you.
4. Enjoy Healthy Snacks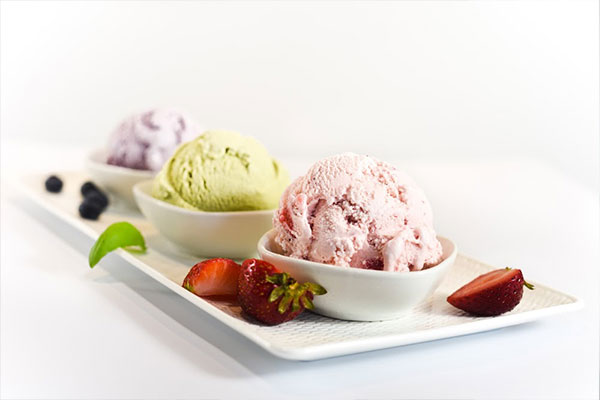 Nothing says "movie night" more than SNACKS! Who can forget your classic movie essentials of popcorn, candy, and a drink? Upgrade some of these favorite snacks into their healthier versions. Opt for popcorn without butter, and switch your soda for juice instead. Planning to watch The Notebook or another heartfelt movie? Then your snack list isn't complete without some ice cream. Settle in with a pint of your favorite Nature's Organic Ice Cream. This dream
team of refreshing snacks is perfect for the summer!
5. Put Away Cell Phones while Watching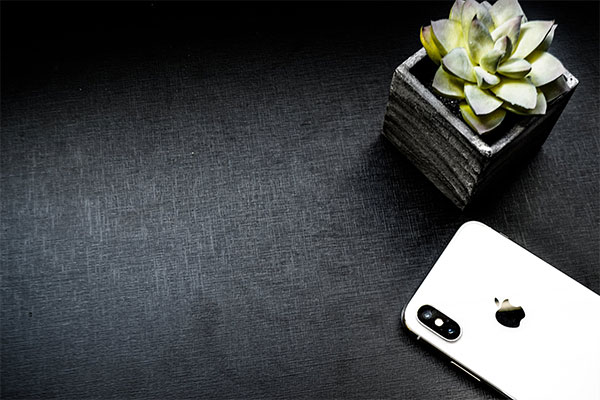 The best part about watching a movie is watching the movie! Give your cellphone a break and let it rest on the side. I promise that your Facebook messages and Instagram notifications aren't going anywhere, and you can always tweet about the movie afterward. All that's left to do is sit back, relax, and enjoy the show.
Conclusion
The COVID-19 pandemic might make a movie night hard to organize, but you can easily reinvent this classic activity into a virtual one. Show us your spin on the virtual movie night by tagging us on Instagram at #naturesorganic. We can't wait to see what you come up with!
Welcome to
Nature's Organic
Rewards & Referral Program
Become a member
Many ways to unlock exciting rewards, this is your all access pass to earn points.
How to earn points?

1 Point = $0.50

Make a purchase of $10.99

Earn 4 points

Make a purchase of $12.99

Earn 5 points

Write a review

Earn 3 points

Refer a friend

Earn 3 points

How to redeem points?

1 Point = $0.50

You can easily redeem your earned points when placing your next order.