Shipping is temporarily unavailable. Buy online and pickup in-store.
10.16.2020
Tender Coconut Ice Cream: If You Don't Try This, You'll Go cocoNUTS!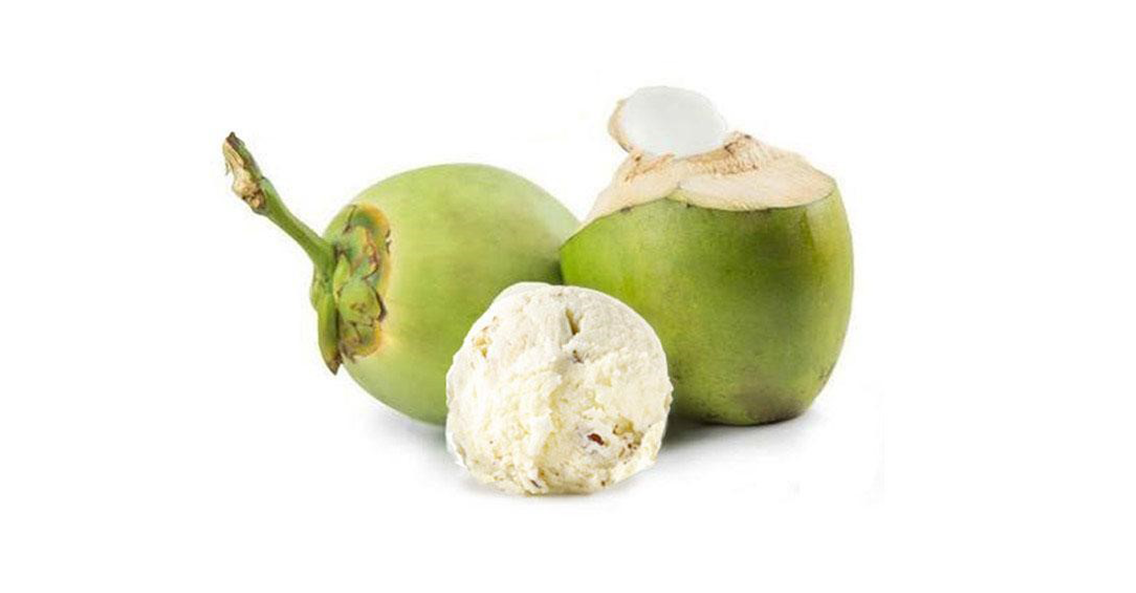 Coconut is a dreamy, fresh flavor that's great for any season, at any time of day. It's creamy ice cream texture creeps up on you like a pleasant surprise that you didn't know you needed. Nature's Organic Ice Cream presents to you with the mouth watering, crème de la crème of coconut ice creams. Without desserts like this one, there would be darkness and chaos.
If you want to learn more about our elegant frozen dessert, keep reading!
Benefits of Coconut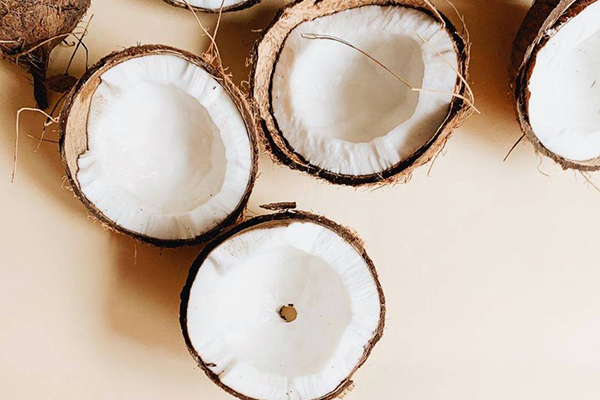 Different parts of the coconut are used for many different things. Many people use it for their skin and external parts of their body, but consuming coconuts can do many things for us as well. There are so many coconut products–coconut oil, milk, chunks, cookies, cakes, water…
Here are some reasons why coconut is the way to go:
Boosts the immune system
Boosts energy and can improve physical performance
Can reduce the risk of heart disease
Protect you from bladder infections and kidney diseases
Restore and maintains thyroid functionality
Improves Skin Health and Prevents early aging
Coconuts contain protein, minerals, fiber, and B vitamins. They have a lot of manganese, which is for bone health and the metabolism of carbohydrates, proteins, and cholesterol. They're also rich in copper and iron. These help form red blood cells and selenium, an antioxidant that protects your cells. As you can see, they all play a big role in many chemical processes of your body.
Coconut meat contains phenolic compounds, which are antioxidants that protect cells from oxidative damage. The main phenolic compounds include:
gallic acid: commonly used in the pharmaceutical industry
caffeic acid: found in moderate coffee levels, is one of the main phenols in argan oil
salicylic acid: this is on the World Health Organization's List of Essential Medicines as the safest and most effective medicines needed in a health system
p-coumaric acid: found in a variety of edible plants and fungi
Our tender coconut ice cream has amazing elements as well. It not only provides beneficial health qualities, but it tastes amazing. Sometimes less additives and sugar tastes better, and that's what we are all about–tender coconut ice cream naturals!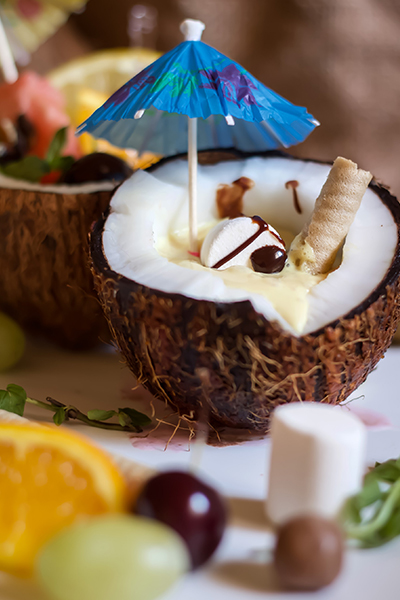 Nature's Organic Tender Coconut Ice Cream
Why should you try Nature's Organic Coconut? This one hits the spot! You wouldn't know what hit you, other than the coconuts. Puns! The ingredients are:
Ice Cream Mix (Organic Cream
Organic Nonfat Milk
Organic Cane sugar
Organic Egg Yolk
Organic Sweet Cream Buttermilk
Coconut Flavor
As you can tell, you can probably recognize all these ingredients, which should be the first notable sign! This coconut ice cream without cream doesn't contain the additives normal ice cream does either. It is organic too, which is always a great thing to look for. If you want to know more about why organic is better, check out our blog post on it.
Coconut is a healthy alternative flavor due to its nutrients and benefits. It's vibrant, fresh as a daisy palate allows for a well-balanced sweetness and satisfying dessert. When you take your first lick or spoonful of this deliciousness you will taste pieces of coconut chunks within the smooth soft serve. From the bottom of your heart, you can taste the quality and love that is put into the making of it.
"The two basic items necessary to sustain life are sunshine and coconut milk."- David Hoffman.
Listen to David, he knows what's up!
There is no gender or age label on this treat, it is just perfect for anyone who is looking to awaken their taste buds to true beauty. Kids and adults love it, and you will too!
Coconutting Around
If you truly want to enjoy this dessert and teach people the importance of a coconut, sing along with this music video. It is a fun way to bring the community of coconuts lovers back, with some quirky lyrics that you all can get a giggle out of. It will show your friends and family what coconut can do for them in the silliest way. It might help you appreciate tender coconut ice cream more because quite frankly it needs more love from you. To help us out, spread the word, and tag us on Instagram using @naturesicecream. Maybe sing along to this coconut anthem while trying the ice cream too and try adding a coconut pun caption as your challenge.
Hope your coconuts about trying out our new delicacy. We would love to see the smiles on your faces when you try it out 🙂
Welcome to
Nature's Organic
Rewards & Referral Program
Become a member
Many ways to unlock exciting rewards, this is your all access pass to earn points.
How to earn points?

1 Point = $0.50

Make a purchase of $10.99

Earn 4 points

Make a purchase of $12.99

Earn 5 points

Write a review

Earn 3 points

Refer a friend

Earn 3 points

How to redeem points?

1 Point = $0.50

You can easily redeem your earned points when placing your next order.