Shipping is temporarily unavailable. Buy online and pickup in-store.
03.25.2022
8 Unique Flavors Made with Vanilla Ice Cream Base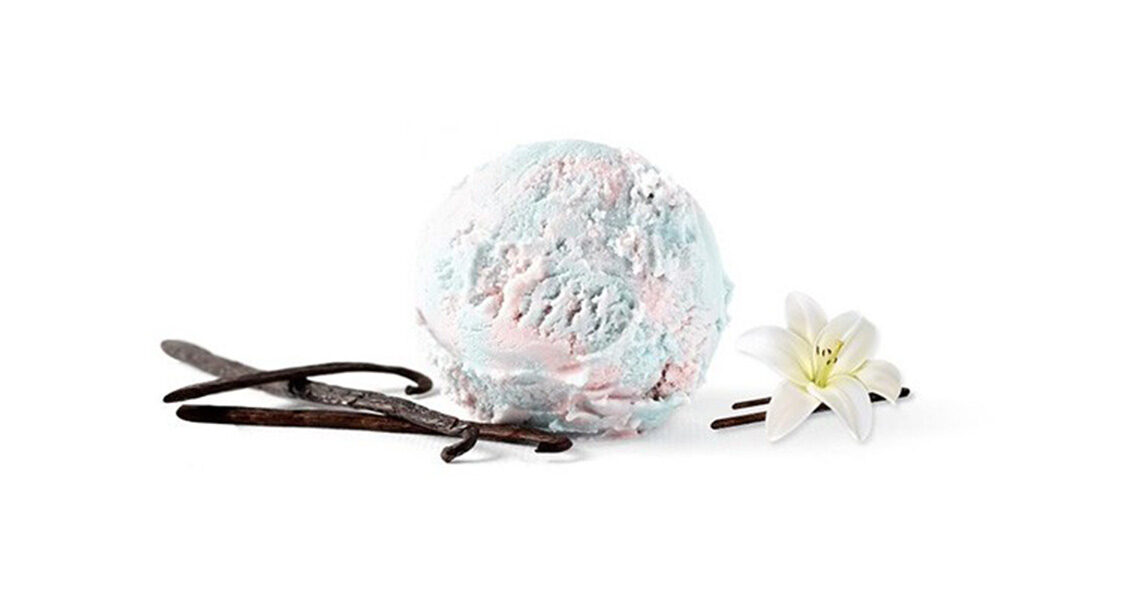 One of the greatest things about vanilla ice cream is that it can be used as a base for creating more delicious ice cream flavors. So, the next time you're looking for a unique ice cream flavor, why not create your own? It's loads of fun and can be quite a treat, especially on a hot summer's day.
To truly enjoy the experience, you can make your own homemade vanilla ice cream base for more control over the vanilla ice cream ingredients, or by a pint of your favorite vanilla ice cream brand. Plus, you'll finally get to use that ice cream machine that you got three Christmases ago.
Here Are Our 8 Unique Flavors Made With Vanilla Ice Cream Base
1. Unicorn Vanilla Ice Cream
This one pretty much speaks for itself. We've taken the humble vanilla ice cream to the next level by adding swirls of pink, blue and purple for a colorful dessert that encompasses the traditional ice cream flavor that the world knows and loves.
2. Cookies And Cream Ice Cream
This one is pretty simple. Crush up some Oreos and mix into a softened vanilla ice cream. For extra flavor and texture, you can add chocolate chips. Of course, if you don't want to wait, you can always enjoy a scope of Nature's Organic Cookies and Cream ice cream, made with our yummy homemade vanilla ice cream base.
3. Berry Swirl Ice Cream
Nature's Organic Berry Swirl ice cream is another fantastic ice cream with a vanilla ice cream base. We create a creamy base, and swirl in fresh strawberries, blueberries, raspberries, and blackberries for a rick berry flavor. And did we mention all the berries are organic and sourced locally?
4. Pecan Pie Ice Cream
There's something classic about a slice of pecan pie topped with vanilla ice cream, which is why we made this delicious Pecan Pie flavor. We churn our creamy vanilla base until think and then roll in our homemade pecan pie for the ultimate taste sensation. It really is the best of both worlds.
5. Apple Cinnamon Pie Ice Cream
Another great example of rethinking a classic dessert using vanilla ice cream to build off of. We use our famous vanilla ice cream and mix in bits of freshly baked apple pie for the ultimate flavor combination and textural experience.
6. Birthday Cake Ice Cream
Hands up if you love cake. Now, hands up if you love ice cream. If, much like us, you love both treats then you'll want to keep reading because our Birthday Cake ice cream is the perfect combination of freshly baked birthday cake and vanilla ice cream. You can thank us later…
7. Cookie Dough Ice Cream
For a sweet treat that everyone will love to eat, our Cookie Dough flavor will do the trick. We simply break fresh cookie dough up into smaller pieces and toss into the vanilla ice cream mix. The beauty is in the simplicity of this idea and the delicious execution.
8. Strawberry Shortcake Ice Cream
Freshly picked strawberries, homemade compote, and a creamy vanilla base. This ice cream flavor is a burst of fresh strawberry flavor every time and the perfect way to round up our list. It's almost like the classic ice cream and strawberries you're used to, but so much better!
It's Time to Get Creative with Vanilla Ice Cream
So, now that you've got an idea of what you could create, why not go out and actually do it? If you're not quite ready for that type of adventure, you can always order a pint of your favorite Nature's Organic ice cream with a vanilla base. If you're in the SF Bay area and place an order over $45, delivery will be free. So, order a pint today!
Welcome to
Nature's Organic
Rewards & Referral Program
Become a member
Many ways to unlock exciting rewards, this is your all access pass to earn points.
How to earn points?

1 Point = $0.50

Make a purchase of $10.99

Earn 4 points

Make a purchase of $12.99

Earn 5 points

Write a review

Earn 3 points

Refer a friend

Earn 3 points

How to redeem points?

1 Point = $0.50

You can easily redeem your earned points when placing your next order.