Shipping is temporarily unavailable. Buy online and pickup in-store.
01.04.2022
Why You Should Have a Scoop of Ice Cream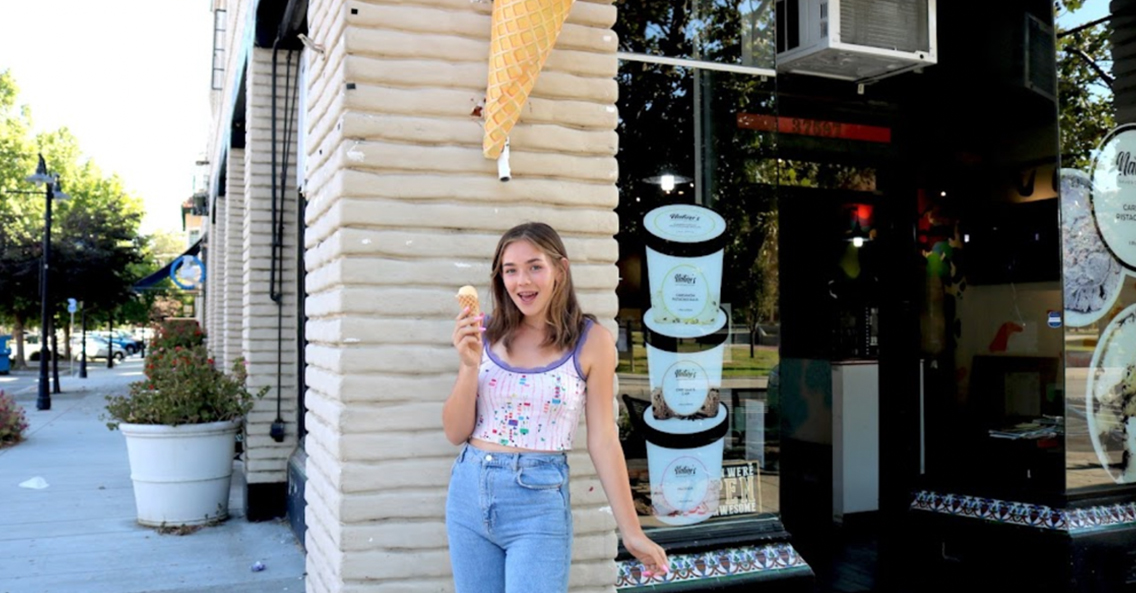 Ah, glorious ice cream. An often-underrated treat that deserves more credit than it actually receives. Think about it. There are so many different flavors available, not to mention the varieties created to meet different dietary requirements. And guess what? We're about to give you yet another reason why you should be a fan of this delicious frozen dessert. It's actually good for you.
Yes, you read that correctly, ice cream has health benefits and can be good for you. And we'll tell you why – in case you need a reason to justify your ice cream purchase.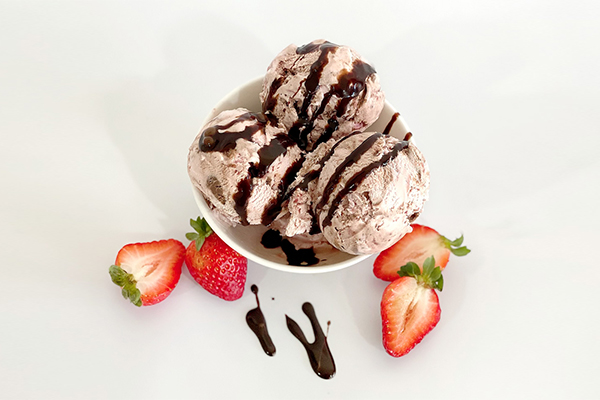 6 Reasons Why Ice Cream Can Be Good For You
1. It Can Help You Lose Weight
A recent study found that individuals that had a scoop of low-fat high quality ice cream a day lost 26 percent more weight than the individuals that didn't. This is because of the calcium in the dessert and implies that taking a calcium supplement could help you achieve the same result as calcium helps to strengthen your body and boost your metabolism. BUT! Then you wouldn't get to enjoy a scoop of ice cream every day.
2. It Is Packed With Vitamins And Minerals
Each scoop of ice cream – the organic dairy variety specifically – is rich in calcium, vitamin A & D, riboflavin, and phosphorus. This is due to the milk and cream used in creating the ice cream. The additional nutrients also come from the ingredients used in the organic ice cream flavors that we make, for example, the delicious strawberries used in our berrylicious flavors.
3. It Provides A Quick Energy Boost
Ice cream contains sugar, and as a result, can provide a quick boost of energy by releasing the glucose found within the sugar. Of course, you need to be mindful of the sugar content in the ice creams that you consume – rather look for something that isn't loaded with sugar.
4. It's Good For Strong Bones
As already mentioned, ice cream is packed with calcium which is good for building strong bones and teeth. Our bodies do not produce calcium, which means that we need to find ways of including it into our diet to help us get our recommended daily allowance.
5. It Can Boost Your Immunity
Fermented foods, especially those made using dairy, are great at preventing respiratory and gastrointestinal infections. If these systems are healthy and looked after, your body will be stronger and healthier too.
6. It Makes You Happy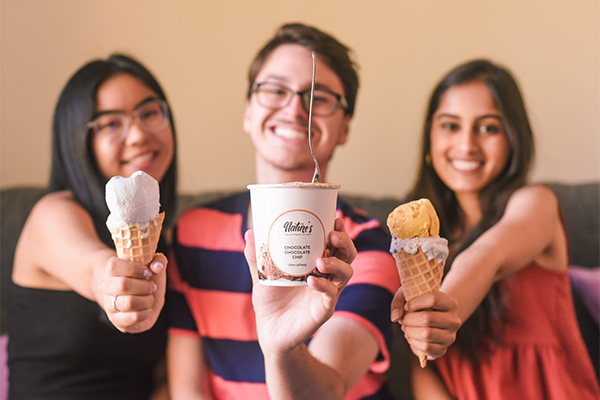 In addition to being the perfect pick me up after a long day, it also helps the body to produce serotonin which is the feel-good hormone in the body. So, when you're feeling a bit down, why not have a scoop or two?
Ice cream is one of the world's most consumed and favorite treats for a reason, and with the added health benefits, there's always a good reason to have a scoop of yummy vegan ice cream.
And on that sweet note, why not place your first order on our site and get 10% off? You can also visit Nature's Organic ice cream in Fremont for a day out with the family and to discover our delicious flavors.
Welcome to
Nature's Organic
Rewards & Referral Program
Become a member
Many ways to unlock exciting rewards, this is your all access pass to earn points.
How to earn points?

1 Point = $0.50

Make a purchase of $10.99

Earn 4 points

Make a purchase of $12.99

Earn 5 points

Write a review

Earn 3 points

Refer a friend

Earn 3 points

How to redeem points?

1 Point = $0.50

You can easily redeem your earned points when placing your next order.