Shipping is temporarily unavailable. Buy online and pickup in-store.
06.19.2020
Father's Day Special: 7 Ultimate Ice Cream Flavors Your Dad Will Love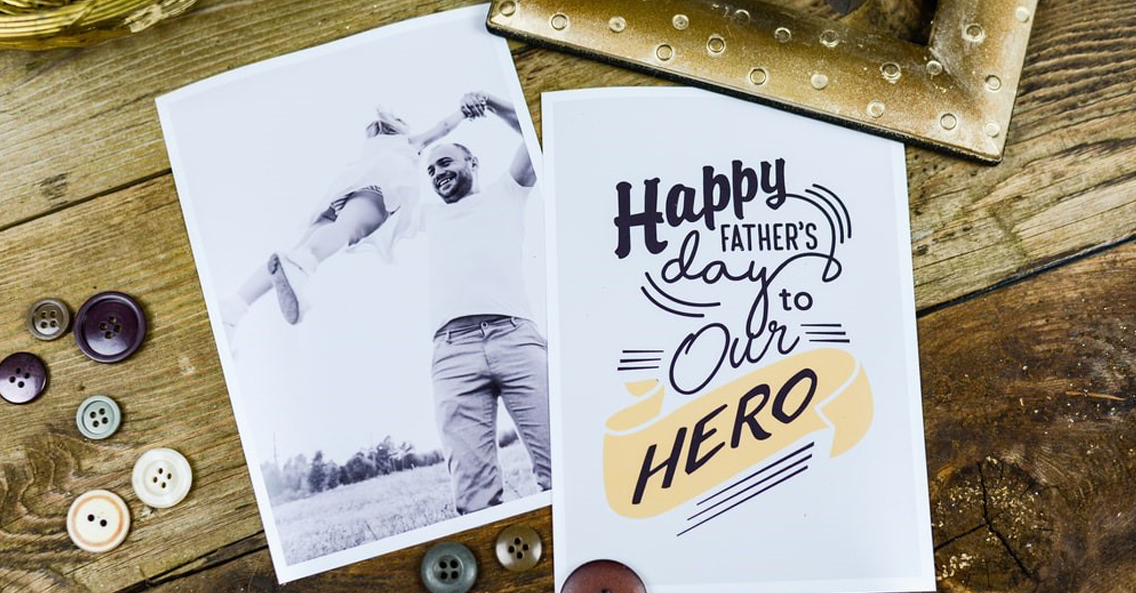 Father's Day is just around the corner! We are pretty sure that many of you must be planning to give something interesting to your Dad that makes him feel special. You might be thinking of a tie, a shirt, or maybe even a watch.
But, aren't you tired of giving him the same sort of things every year? Every dad deserves the best and something that goes beyond the usual. Therefore, to make him feel extra special this year, nothing is better than something that satisfies his sweet tooth cravings like our delicious and natural treats.
Here are our top 7 tasty ice-cream flavors that will definitely make your Father's Day one to remember!
Mango
Mango, the king of fruits, commonly called in India, one of the best summer fruits out there. Everyone loves mango ice cream and we're pretty sure your dad will too. Just one scoop of our creamy, all natural mango ice cream is a surefire way to make your Dad's day a little bit sweeter.
As an added sweetener, our mango flavored ice cream is made up of 100% mango pulp of the finest quality of mangoes that are famous throughout the world for their richness, and flavor, which gives the most original and authentic taste!
Birthday Cake Ice Cream
Even if it isn't his birthday, Father's Day is still a reason to celebrate. And you can't have a proper celebration without delicious ice cream or cake.
Our classic Birthday Cake ice cream is a great choice as it combines everyone's favorite party treats in just one bite. The sweet vanilla flavor is packed with rich ice cream and natural rainbow sparkles that are sure to put a smile on your dad's face. Cards, presents, and birthday cake ice cream, what more could he want!
Tender Coconut
Coconut is the best option to help cool off and make the most of the summer months. Our tender coconut ice cream is a great choice, especially if your dad is trying to be a little more health-conscious when it comes to his snacks and sweet treats.
Creamy, rich, and it tastes all-natural, just like biting into a fresh piece of coconut. Here's a healthy father's day dessert that your Dad will love.
Vegan Lavender
Just because your father is non-dairy doesn't mean he can't enjoy ice cream! At Nature's, we've got you covered. Our natural vegan ice cream is made with fresh lavender and pure coconut cream that makes a unique, tasty experience for your father.
We also have two other vegan tasty ice cream flavors – Chocolate & Mango so there's something your dad is sure to love either way.
Rose
Roses are a symbol of love and affection, something we give to those who mean a lot to us. When you are reminding your dad just how special he is to you, throw a little twist into the mix by giving him the gift of rose-flavored ice cream.
This delightful dessert is made with the essence of the finest Lebanese rose water, edible rose petals, and finishes with a hint of vanilla that is a perfect way to celebrate a great father.
Coffee
For all the father's out there who can never get enough coffee, we've got your back. Our rich espresso ice cream is enough to satisfy your Dad's sweet coffee cravings and give him the great taste of coffee in a new and exciting way.
It is a perfect energy boost that means that your celebrations can go on all throughout the day and into the night. Give him an early morning scoop of coffee ice cream and set the day off on the right note.
Paan
Something different and unexpected can be the secret to a great present, with this in mind we give you the most unique ice cream possible for your dad's special day. The richness of traditional ice cream flavored with paan, a digestive dessert famous all over India, is surely a flavor that will be a completely new experience for your Dad.
This soothing and cool flavor is made out of betel leaves, fennel seeds, dates, and rose that tastes incredible and is surely something your dad has never tried before!
Final Takeaway
For this father's day 2020, thank your dad for everything he has done for you. Treat him with these sweet, natural ice cream flavors and either has them delivered so he can enjoy them the moment he wakes up, or bring him on down to our ice cream café! It's perfect for some bonding time with your dad.
Tasty ice cream flavors are undoubtedly the best way possible to say thank you to all the dads out there this Father's Day.
Welcome to
Nature's Organic
Rewards & Referral Program
Become a member
Many ways to unlock exciting rewards, this is your all access pass to earn points.
How to earn points?

1 Point = $0.50

Make a purchase of $10.99

Earn 4 points

Make a purchase of $12.99

Earn 5 points

Write a review

Earn 3 points

Refer a friend

Earn 3 points

How to redeem points?

1 Point = $0.50

You can easily redeem your earned points when placing your next order.