Shipping is temporarily unavailable. Buy online and pickup in-store.
04.11.2022
It's Time To Rethink Your Breakfast Options To Include Ice Cream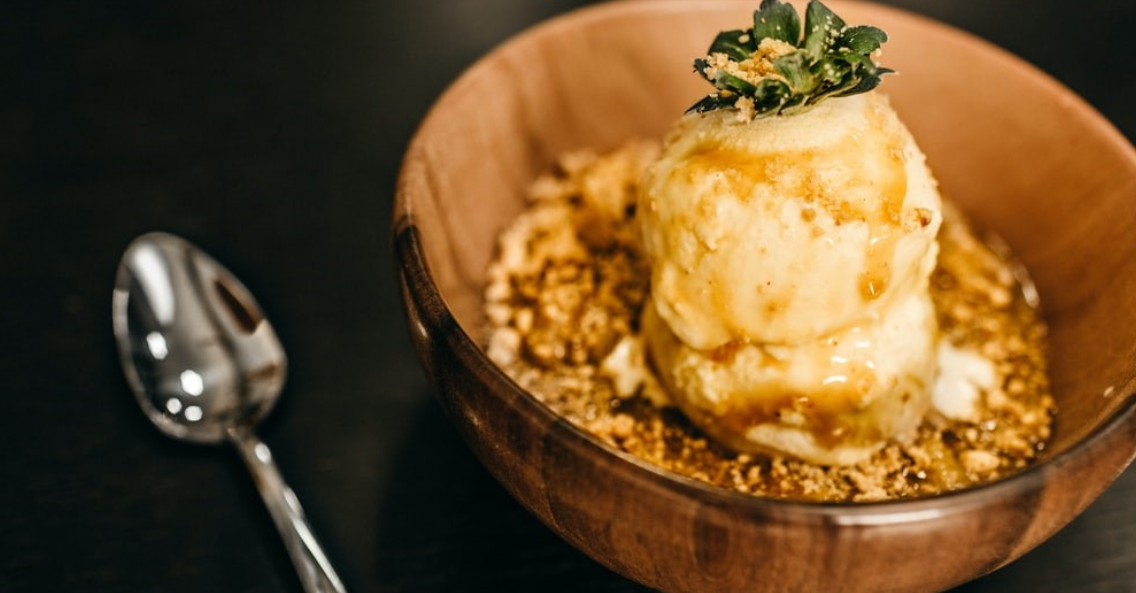 As a kid, you were probably told that ice cream was a dessert. A treat for finishing your dinner or a reward after a long day. While this isn't wrong, there's one aspect that you may have missed out on, ice cream for breakfast.
That's right, ice cream for breakfast is a thing! So much so that research has found that in certain instances, it may actually be good for you. Here's the scoop…
Eating Ice Cream For Breakfast
A study by researcher Yoshihiko Koga in Tokyo found that a scoop of ice cream in the morning helps to improve mental alertness. He set out to find out what happens if you eat ice cream for breakfast, and the results were impressive.
This was tested by having test subjects eat ice cream first thing in the morning followed by a range of computer tests. A second group went without ice cream and had to complete the same tests. The results found that the group that ate the ice cream first had better overall performance and reaction times.
The reasons for this range from the combination of sugar and the cold as well as the stress relief offered by enjoying some delicious ice cream.
Ice Cream Breakfast Ideas
Now that you know there's some evidence to support your alternative breakfast ideas, let's take a look at a few ways your breakfast can include ice cream. It's important to look at ways to have a form of healthy breakfast ice cream, and also only do so in moderation. Here are 5 unique ways to enjoy ice cream in your breakfast.
1. Smoothies
This idea is pretty simple, add some ice cream to your morning smoothies. This can replace the yogurt you usually use, or even just be added to the mix. It'll help thicken it up and add a creamy texture.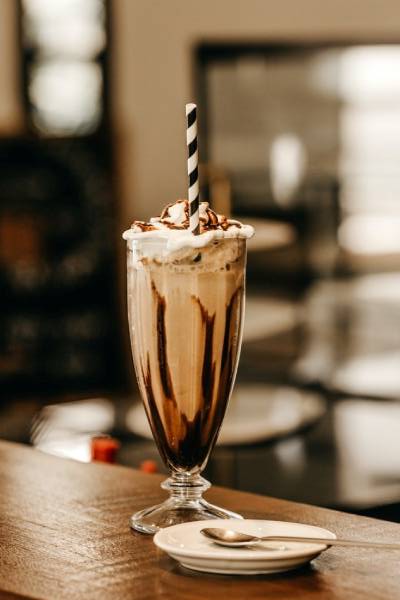 5 Ingredient Ice Cream Breakfast Smoothie
Ingredients
1 scoop of chocolate ice cream
1 chopped banana (frozen)
1 cup of almond milk
½ cup of oats
Dash of cinnamon (optional)
Method
Pop the ingredients in a blender until smooth and serve immediately.
2. Fruit Salad and Ice Cream
That bowl of mixed fruit you always have could do with some freshening up in the form of a scoop of ice cream. You could add in some granola for extra texture and flavor too.
The simplest way to go about this is to pick a theme, for example, berries and nuts. Add a scoop or two of organic vanilla ice cream to a bowl. Top with fresh berries, a splash of maple syrup and a sprinkle of granola. It's as easy – and effortless – as that.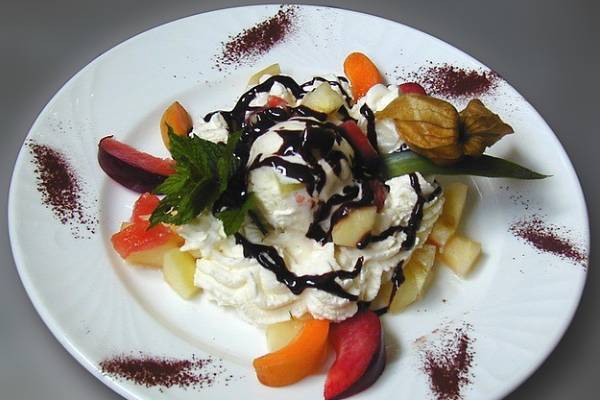 3. Waffles
Waffles and ice cream for breakfast isn't really all that new, but sometimes it's worth the reminder that a warm crispy waffle topped with your favorite organic ice cream is always a crowd pleasure – any time of the day!
Savory waffles have become a new favorite in recent times, with maple syrup, bacon, and a scoop of organic ice cream the most popular type. Be sure to make your bacon crispy for added texture and flavor and look for a toffee or caramel-like ice cream to complement it.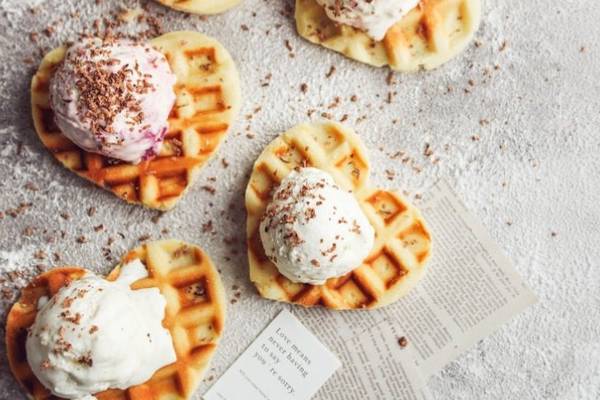 4. Coffee Ice Cream Shake
For this one, you're taking the humble ice coffee to the next level. We recommend brewing a black cup of coffee and freezing it in an ice tray the day before.
That way all you need to do the next morning is pop it in a blender with a scoop of ice cream and half a cup of milk and you're good to go. To make it more indulgent, top with whipped cream and cinnamon.
5. Oatmeal Ice Cream Sandwich
Oatmeal is a breakfast staple, so it only makes sense that one of our options feature this traditional breakfast cereal. There are two ways to go about this, making a fresh batch of cookies or using your favorite store-bought option.
Once that is sorted, simply smear some organic ice cream onto the cookie as you would a cottage cheese bagel and enjoy as is. You can add a thicker layer of ice cream if you wish, to create the more traditionally known ice cream sandwich.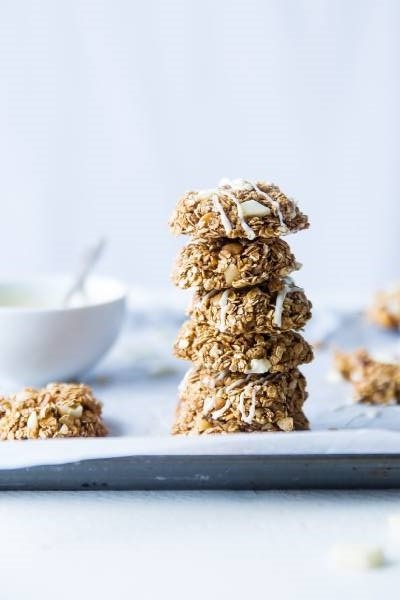 It's Time To Rethink Your Breakfast
Now that you know that organic ice cream for breakfast is a good idea, it's time to look into clever ways of making it happen. A smoothie-milkshake hybrid is by far our favorite option, but there's honestly so much more that can be done.
To test out these breakfast options, you'll need some organic ice cream, and luckily, our online store is available with the click of a button. All you need to do is add your favorite Nature's Organic ice cream flavors to your cart, check out and wait for us to knock on your door. First time orders will even get 10% off.
Welcome to
Nature's Organic
Rewards & Referral Program
Become a member
Many ways to unlock exciting rewards, this is your all access pass to earn points.
How to earn points?

1 Point = $0.50

Make a purchase of $10.99

Earn 4 points

Make a purchase of $12.99

Earn 5 points

Write a review

Earn 3 points

Refer a friend

Earn 3 points

How to redeem points?

1 Point = $0.50

You can easily redeem your earned points when placing your next order.