Shipping is temporarily unavailable. Buy online and pickup in-store.
02.22.2021
Introducing Our 7 New Organic Ice Cream Flavors That Will Make You Drool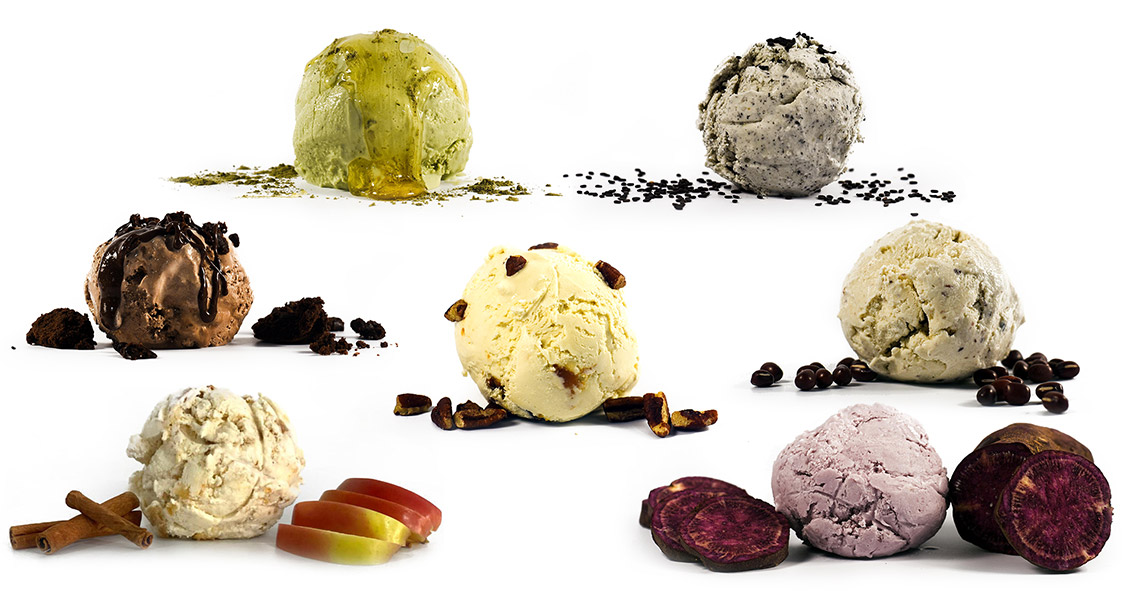 Innovative ice cream with the taste of real ingredients has always been the cornerstone of Nature's Organic, creating guilt-free classic, vegan, and exotic ice cream flavors that the whole family can enjoy at any time. 2021 brings with it 7 new ways to indulge in your favorite creamy cold treat because we've introduced 7 unique ice cream flavors to our organic ice cream menu!
Apple Cinnamon Pie and Pecan Pie are the best ice cream flavors to find yourself reminiscent of cozying up by the winter fire year-round with your favorite desserts. The Ube, Red Bean, Black Sesame, and Honey Matcha flavors offer a perfectly well-rounded and 'not too sweet' treat truly showcasing the hero ingredients. And for the chocolate lovers, we've made for you the perfect melt-in-your-mouth and chewy sensation with the decadent Chocolate Fudge Brownie ice cream.
Filled with Nutrition, Not Chemicals
These flavors, just like the other Nature's Organic Ice Cream flavors, are sustainably made using fresh, real, and organic ingredients. Our organic ice cream isn't laced with sugar or filled with artificial additives and preservatives, meaning you can enjoy your favorite creamy cold treat and feel confident in giving your loved ones a dessert filled with nutrition, not chemicals.
The variety of ingredients we use to make our ice cream contain high levels of essential vitamins, minerals, and fibers. These nutrients help support a healthy immune system, improve gut and digestive system, aid cognitive brain function, and protect cells from damage to ensure optimal long-term health. There's no second-guessing when scooping into Nature's Organic pint because this ice cream brand has your health in mind!
THE 7 NEW FLAVORS
If you're ready to try the delicious new collection from the comfort of your home, take advantage of our special 10% discount when you sign up as a member online! We deliver to the SF Bay Area, and we also have a Rewards & Referral Program, where you can earn points for signing up, purchasing products, reviewing flavors, and referring friends. Your points can be redeemed as discounts on your orders!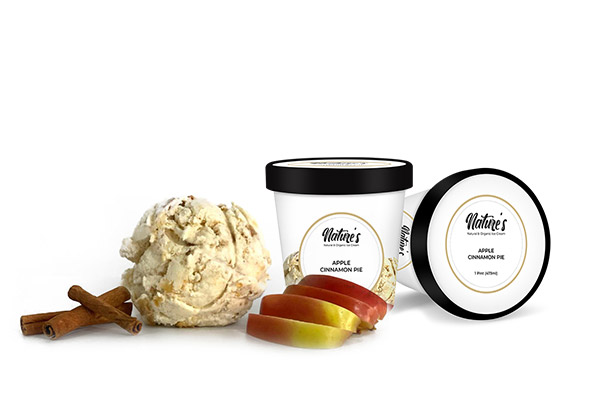 Why have apple pie with a side of ice cream when you can combine the two for the ultimate creamy, crumbly, and fruity apple pie delight? An organic apple pie is freshly baked at Nature's Organic ice creamery, which is then rolled into sweet dairy cream to create this nostalgic flavor.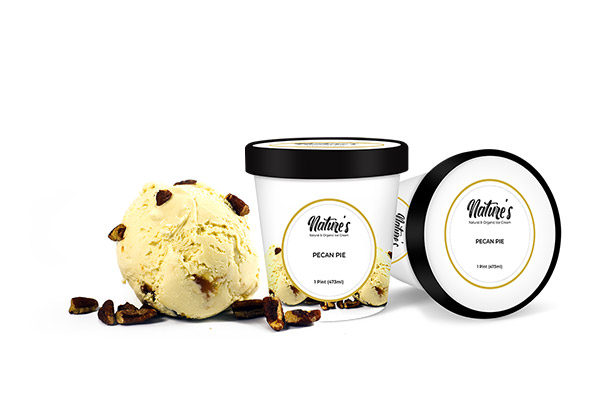 A caramel-like sweet and nutty taste with all the texture of a baked pie is what you'll experience when biting into our Pecan Pie ice cream. Similar to how we make the Apple Cinnamon Pie ice cream, the Pecan Pie flavor starts with a freshly-baked organic pecan pie, which is then rolled into the sweet dairy cream during the churning process.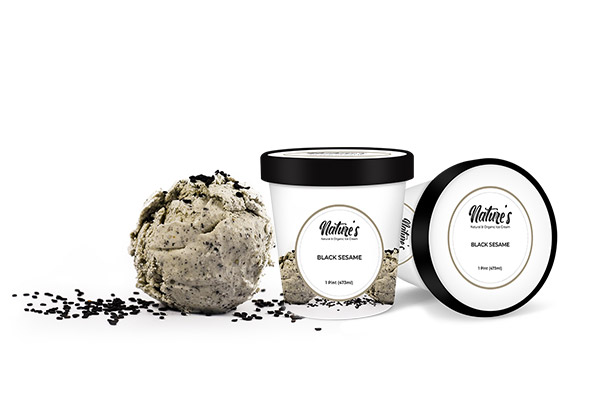 Black sesame is a superfood packed with protein and iron. We use freshly roasted organic sesame seeds, which are ground into sweet cream to make this ice cream. The result? A nutty and slightly bitter taste that delicately balances out the sweetness of the cream.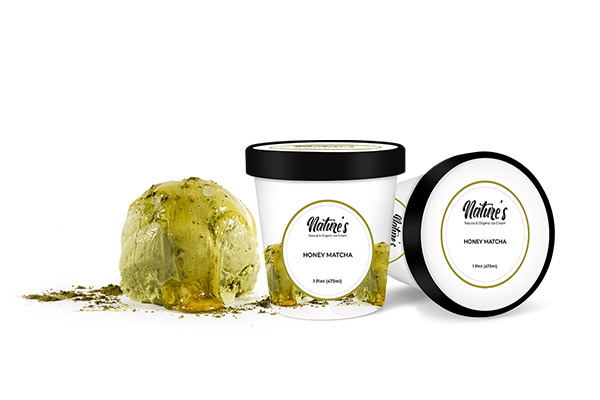 If you love Nature's Organic's Matcha Berry flavor, then you must try this new addition! Combining the highest quality Japanese organic matcha with local Californian honey creates a unique and nutritious Honey Matcha ice cream, delighting the taste buds with hints of sweet and bitter flavor.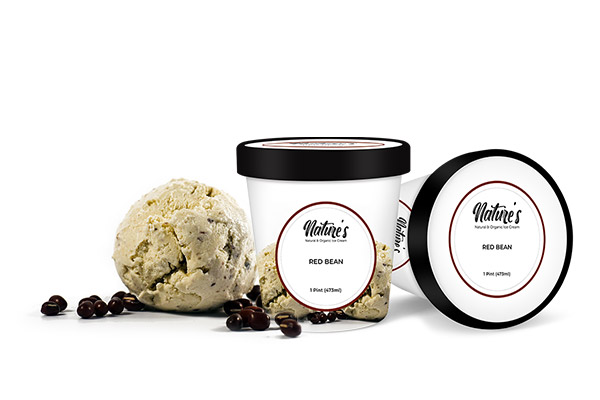 Don't let the sound of the red bean fool you – the chewy texture and distinct mild taste of the freshly boiled organic beans churned into sweet dairy cream makes for a uniquely tasty and 'not too sweet' ice cream everyone can appreciate. Red beans are an excellent source of fiber, iron, phosphorus, and potassium, making them a healthy addition to a well-balanced diet.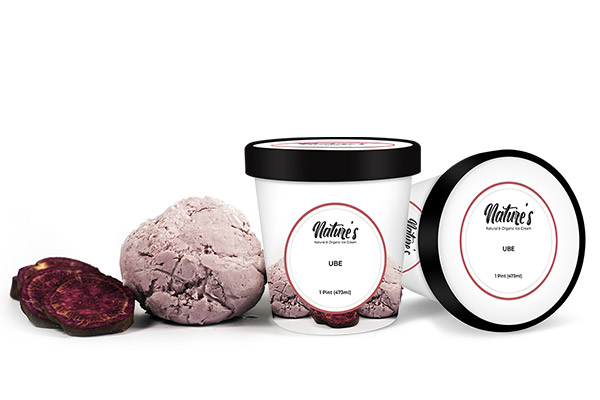 Ube is a well-rounded ice cream that celebrates the flavor and texture of purple yams. Nature's Organic churns fresh organic purple yam into sweet dairy cream to create mildly sweet and earthy ice cream, truly highlighting the unique focal ingredient.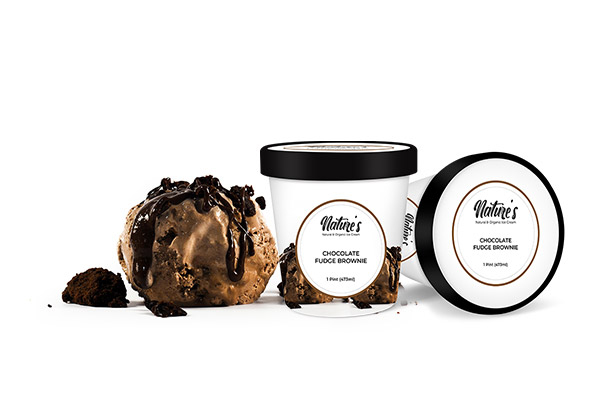 Made with rich and creamy chocolate ice cream, chocolate chips, bites of freshly made organic brownies, and chocolate fudge, this will satisfy every chocolate lover's needs. You won't have to decide whether to have creamy ice cream or a crumbly brownie for dessert because this flavor satisfies both the chewy and melt-in-your-mouth cravings!
The Final Scoop
Eating healthy organic ice cream can certainly excite the taste buds, especially when Nature's Organic continues to experiment with different worldly ingredients, bringing ice cream lovers exclusive new flavors that cater to everyone's taste. From savoring a scoop in a waffle cone to pairing it with warm wintery desserts, you can enjoy ice cream even in the cooler months, teleporting your mind to the warmer days ahead. Have you already tried one of our seven new flavors? Let us know what you think!
Welcome to
Nature's Organic
Rewards & Referral Program
Become a member
Many ways to unlock exciting rewards, this is your all access pass to earn points.
How to earn points?

1 Point = $0.50

Make a purchase of $10.99

Earn 4 points

Make a purchase of $12.99

Earn 5 points

Write a review

Earn 3 points

Refer a friend

Earn 3 points

How to redeem points?

1 Point = $0.50

You can easily redeem your earned points when placing your next order.