Shipping is temporarily unavailable. Buy online and pickup in-store.
05.03.2022
National Chocolate Chip Day: 10 Easy-Peasy Recipes To Celebrate This Delicious Day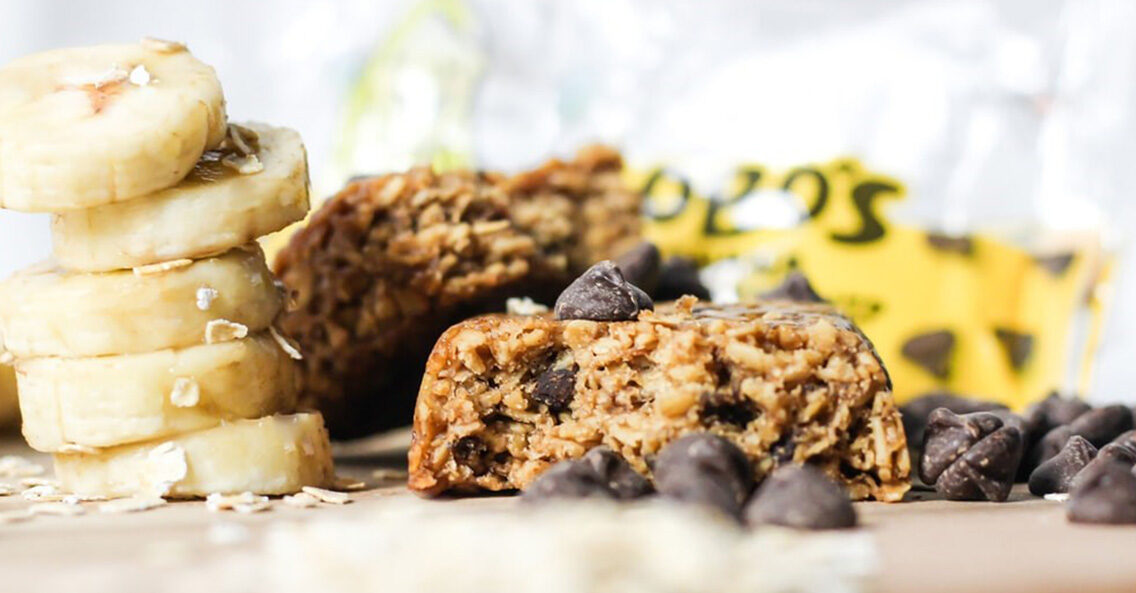 In life, it's often the smallest things that make the biggest difference. If you remember the fairytale The Princess and the Pea, you'll recall that a pea was the key to determining if she truly was a princess or not. Another small but mighty bite-sized treat that has the power to make the world of difference is the humble chocolate chip. That's why the 15th of May is dedicated to celebrating National Chocolate Chip Day in 2022.
Not that you ever needed an excuse to enjoy a delicious chocolate chip ice cream or cookie, but just in case, this day is the perfect reason to enjoy your favorite snacks without being judged.
When it comes to celebrating national chocolate chip day, there are so many ways to go about it. For us, it's all about digging up all of those chocolate chip recipes that have been gathering dust and embarking on the ultimate treat day. With a few pantry staples and a whole lot of imagination, you'll be surprised at what you can come up with. If you're not quite sure where to start, we'll help by giving you 10 easy peasy recipes to celebrate this delicious day.
But First, Who Invented Chocolate Chips?
Before we dive into a world of delicious recipes, let's take a moment to look back at where this treat comes from.
Back in 1937, this treat was invented out of necessity and was an accidental success. Ruth Wakefield is credited with the creation after running out of baker's chocolate for her cookies. To try to salvage the situation and avoid angry patrons, she decided to chop up a chocolate bar and mix it into the cookie dough. And the rest, as they say, is history.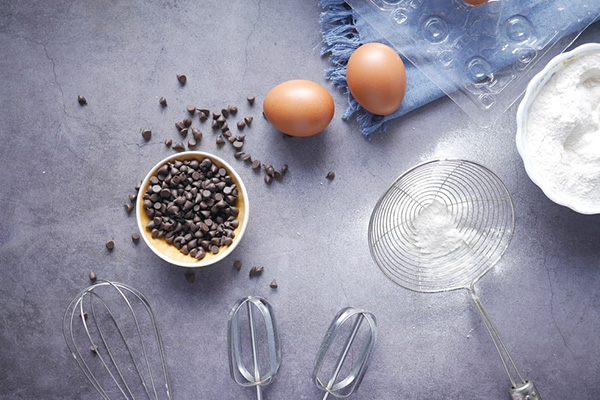 Now For The Fun Part
You've been hanging in there for long enough, so to reward your patience, we'll share 10 really simple, super delicious chocolate chip infused recipes.
10 Easy Chocolate Chip Recipes
1. Chocolate Chip Cookies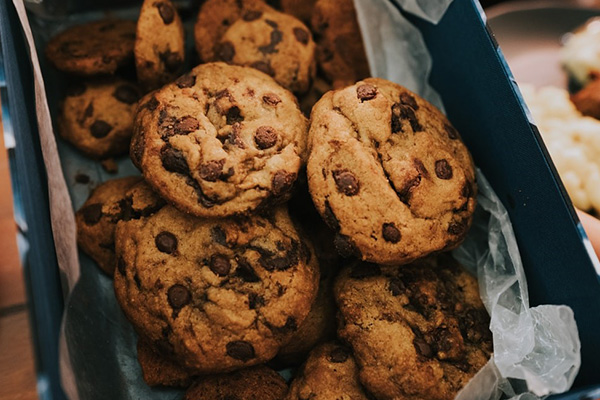 We couldn't list a cookie recipe, after all, they're the reason it was created in the first place.
Ingredients:
3 cups all-purpose flour
¾ cup brown sugar
2 eggs
1 cup softened butter
1 cup chocolate chips
Method:
Preheat the oven to 350 degrees F.
Add the dry ingredients to a bowl and mix through.
Stir in the eggs, followed by the butter, and mix until creamy.
Spoon the mixture out onto the greased baking tray and bake for 10-15 minutes.
Allow to cool on the baking tray.
2. Ice Cream Sandwich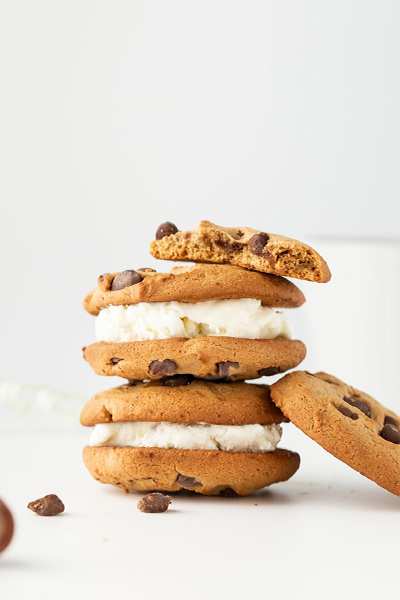 This is a simple, easy to make treat. You could even use the previous recipe to help you create it.
Ingredients:
Method:
Allow the ice cream to soften. Take a scoop of ice cream and smear it onto a cookie.
Use a second cookie to close the sandwich.
Roll the sides of the sandwich in a bowl of chocolate chips to coat.
Place in the freezer to harden, or serve immediately if you prefer a softer, chewier option.
3. Cake in a Mug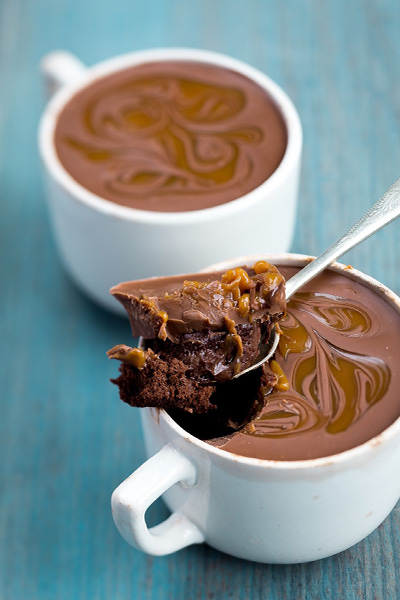 Cake for one? Yes, please!
Ingredients:
1 large egg beaten
1 ½ tbsp unsweetened cocoa powder
2 tbsp maple syrup
1 tbsp chocolate chips
Method:
Lightly grease a coffee mug.
Mix the ingredients until well combined.
Put in the microwave for 40 seconds on high.
Serve with a scoop of your favorite natural ice cream.
4. Chocolate Mousse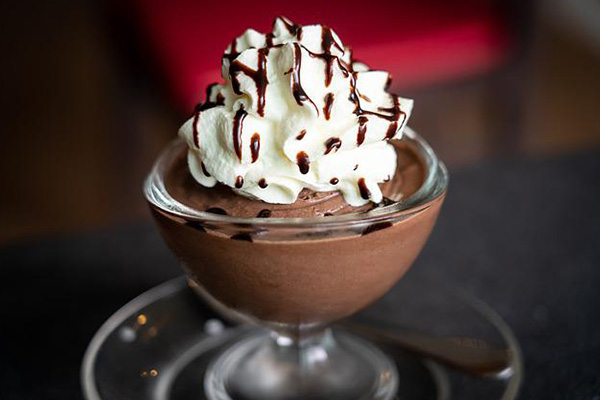 A simple dessert that the whole family will love – and made with only two ingredients!
Ingredients:
1 cup chocolate chips
1 ½ cup heavy cream
Method:
Warm ½ cup of cream in the microwave for 50 seconds.
Add the chocolate chips and mix until melted – this takes about 2 minutes. Set aside to chill.
Pour the remaining cream into a bowl and beat until soft peaks form.
Gently fold the chocolate mixture into the whipped cream mixture.
Refrigerate for an hour to set and then serve.
5. Two-Ingredient Ice Cream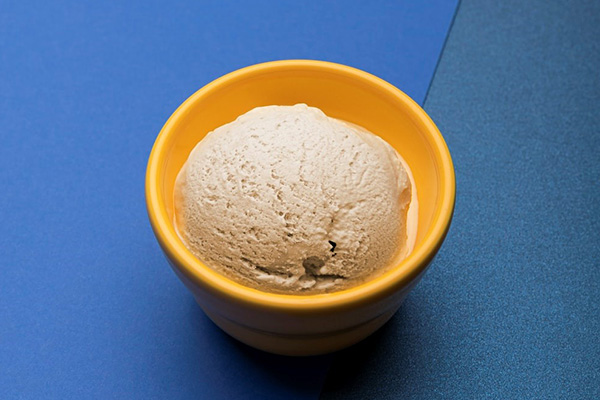 For a quick ice cream that'll hit the spot, follow this simple recipe.
Ingredients:
6 ripe bananas
¾ cup of chocolate chips
Method:
Slice the banana into ½ inch slices and then place on a baking tray. Freeze for an hour.
Remove bananas from the freezer and set aside to thaw slightly – for about 5 minutes.
Add the banana slice to a blender and blitz until smooth.
Mix in the chocolate chips and serve.
6. Choc Chip Pancakes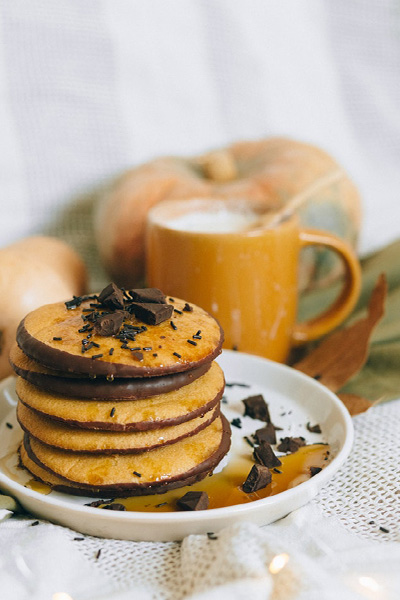 When it comes to your National Choc Chip Day breakfast, there's nothing better than a fresh stack of pancakes.
Ingredients:
1 egg
1 ripe banana
1 tsp baking powder
Pinch of salt
1 tbsp peanut butter
1 tbsp coconut oil
1/3 cup milk
½ cup oats
1/4 cup flour
3 tbsp chocolate chips
Method:
In a bowl, mash your banana and then mix in the egg.
Add the oil, salt, peanut butter, and milk to the banana mixture and stir well.
Stir in the baking powder, oats, and flour until well combined.
Spoon the mixture out onto a heated griddle. Gently place the chocolate chips on top.
Allow to cook until bubbles form and then flip.
Serve with fresh berries, syrup, and a scoop of organic ice cream.
7. Chocolate Popcorn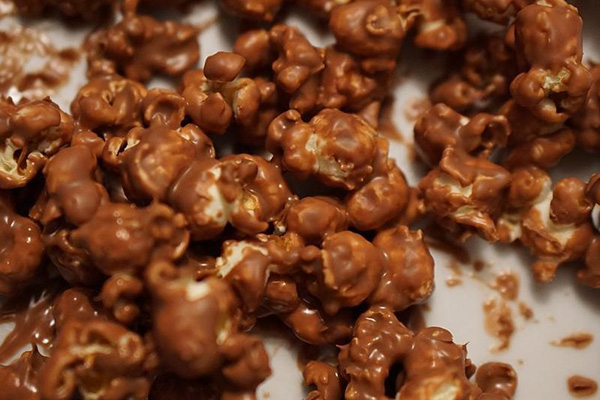 The perfect any time snack that brings together sweet and savory flavors for the ultimate taste sensation.
Ingredients:
12 cups of popped popcorn
1 cup chocolate chips
2 tsp shortening
1 cup white chocolate chips
2 cups pecan nuts, chopped (optional)
Method:
Melt the chocolate chips with 1 tsp shortening and mix until smooth.
Drizzle the chocolate mixture over the popcorn.
Melt the white chocolate chips with 1 tsp shortening and mix until smooth.
Drizzle the chocolate mixture over the popcorn.
Lightly toss the popcorn, and then sprinkle with pecan nuts.
8. Choc Chip Milkshake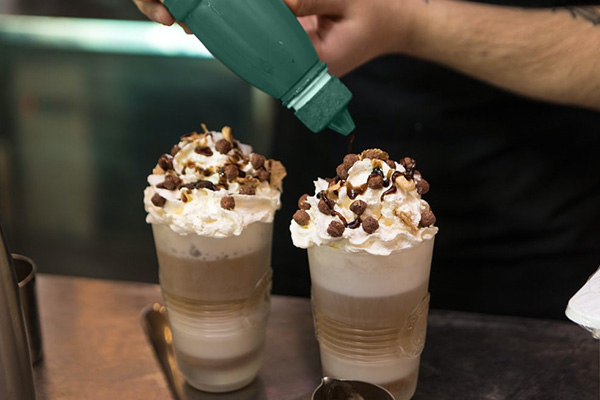 Milkshakes are a classic, especially when they're chocolate flavored. So why not take it to the next level by adding in a handful of chocolate chips?
Ingredients:
Method:
Add the ingredients to a blender and blitz until smooth.
Top with chocolate chips and enjoy!
9. Trail Mix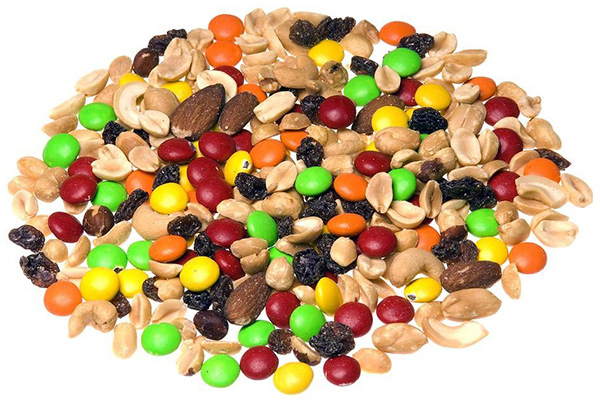 When it comes to snacks, being able to control the ingredients and know exactly what's in there that's oddly soothing. Trail mix is one of the best options to do so.
Ingredients:
½ cup mixed nuts
½ cup chocolate chips
½ cup granola
½ cup mixed dried fruit
Method:
Add the ingredients to a bowl and mix thoroughly,
Store in an airtight container or Ziplock bag for up to 2 months.
10. Chocolate Cheesecake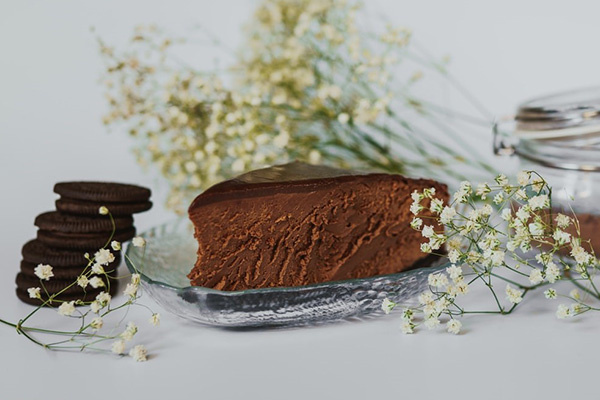 We end our list with the ultimate chocolate dessert, cheesecake. You can thank us later…
Ingredients:
1 block cream cheese, softened
1 can of sweetened condensed milk
5 large eggs, yolks and whites separated
1 cup chocolate chips
Method:
Preheat the oven to 350 degrees F.
Melt the chocolate chips and set it aside to cool.
In a large bowl, mix the cream cheese until smooth.
Add the condensed milk and melted chocolate and mix until combined.
Add the egg yolks one at a time until fully combined.
In a separate bowl, beat the egg whites until peaks form. Fold the egg whites into the cream cheese mixture.
Transfer the mixture into a lightly greased springform pan.
Place the pan into a second ovenproof dish, filled halfway with water.
Bake for 50 minutes.
Unleash Your Sweet Tooth
This National Chocolate Chip Day, why not unleash your sweet tooth and whip up a chocolate chip treat bonanza? To help jumpstart the festivities, why not order a pint of Nature's Organic Chocolate Chip organic ice cream? We'll even give you 10% off your first online order. How cool is that?
Welcome to
Nature's Organic
Rewards & Referral Program
Become a member
Many ways to unlock exciting rewards, this is your all access pass to earn points.
How to earn points?

1 Point = $0.50

Make a purchase of $10.99

Earn 4 points

Make a purchase of $12.99

Earn 5 points

Write a review

Earn 3 points

Refer a friend

Earn 3 points

How to redeem points?

1 Point = $0.50

You can easily redeem your earned points when placing your next order.