Shipping is temporarily unavailable. Buy online and pickup in-store.
10.29.2020
Our Favorite 5 Fall Ice Cream Flavors You Shouldn't Miss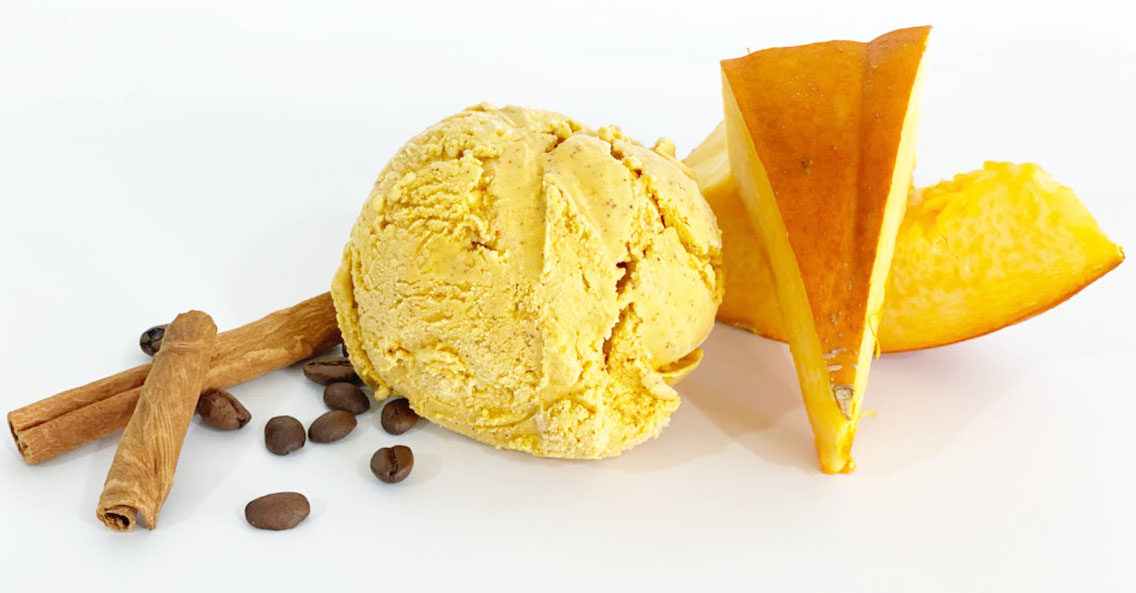 These fall ice cream flavors will blow your mind! It will be the best ice cream near you this season. They contain no additives and preservatives, are locally made, organic, and contain less sugar. What more can you ask for? We not only hit the marks on healthy ice cream, but we made them taste amazing too. Be sure to read on to find out what the new fall ice cream flavors are…
Pumpkin Pie Ice Cream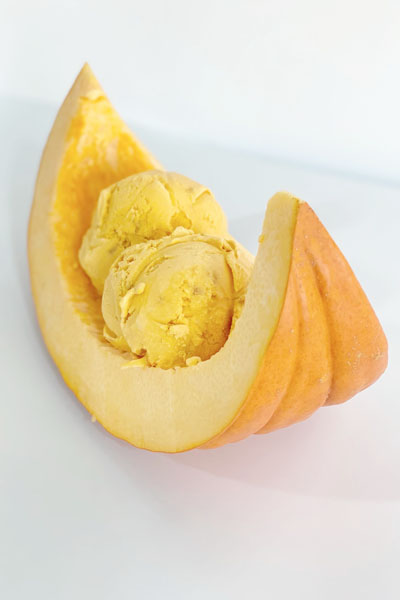 This Thanksgiving flavor is a classic and rich dessert to eat at the end of a nice meal! Its creamy texture and gorgeous taste palate are amazing. The custard filling of a typical pumpkin pie is exactly what the ice cream tastes like. Fun, fresh, and delicious! Even though it has a deep flavor the ice cream is light and fluffy. You can never go wrong with pumpkin pie in fall! You can have it as dessert, make it into a milkshake, in any form, and at any time this fall ice cream flavor will satisfy your sweet tooth.
Pumpkin Spice Latte Ice Cream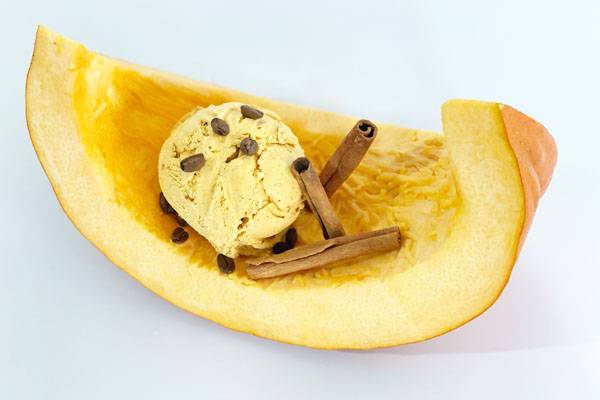 You have probably heard of this new, trending seasonal flavor that is popular in many places such as Starbucks. In the ice cream, you can taste the essence of the species of cinnamon and the special latte combine beautifully with the pumpkin. The flavor is something special and brings you into an autumn coma. We hope this meets the standards of this ultimate, popular drink. One scoop of this and your whole world will rock!
Pecan Pie Ice Cream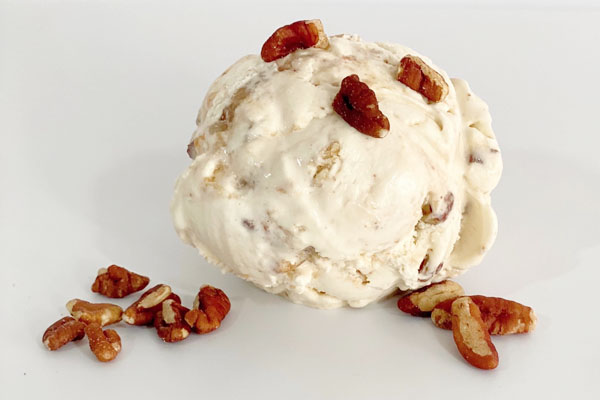 You probably don't think of pecan pie very often, but it is definitely worth a shot. It has a unique, elegant texture that is smooth and nutty. It's almost like a luxury frozen candy bar, with some gooey and crunchy bits. Each bite you take will leave you craving another. The ice cream itself is very smooth and light, but there are little pecan bits that allow the pecan pie flavor to really shine through. This creates a wonderful combination of spices, nuts, and sweetness in the ice cream as well.
Apple Cinnamon Spice Ice Cream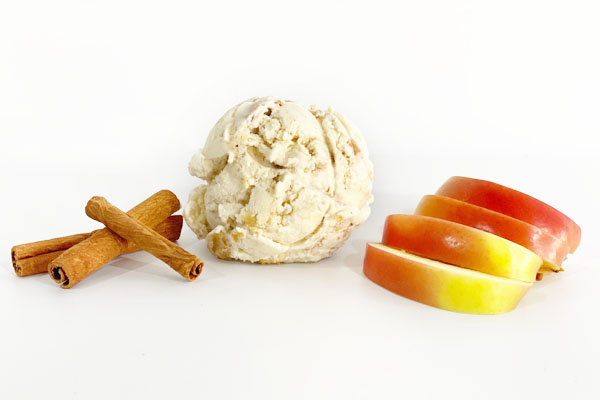 Where can you go wrong with apples and cinnamon! Such a great combination of flavors that really open your mind. Cinnamon has a deep, woody scent and has just the right amount of sweet and savory. It pairs perfectly with apples to cancel out the citrus and keep the sweetness. This works great in the ice cream because of how the flavors work with each other to blend their taste into something you can keep your hand off of.
Salted Caramel Ice Cream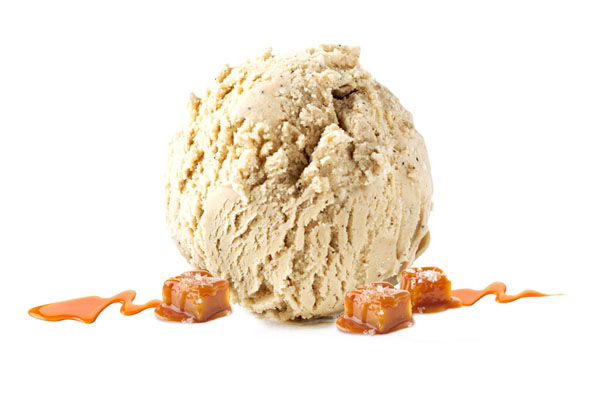 This simple beauty is just a nostalgic taste that everyone secretly craves. It is a common fall season flavor that never gets old. It tastes great with chocolate, in candies, but how about in ice cream. Well, why don't you try it for yourself?–heads up, it is a chef's kiss. The little bit of salt within the vanilla and caramel changes the whole flavor into something bright and fun. If you don't normally like pumpkin or nuts, this is the ice cream for you! On the other hand, this ice cream is very versatile because it doesn't contain too many spices and deep flavors as well. It is simple and fresh and is very much a sweet palate cleanser dessert.
Why Should You Try Them Out?
As always, anyone can eat these ice creams! We encourage you to test them out and give us your feedback as well. Keep in mind all of them are organic, this is much healthier for you in the long run. If you want to know why, check out our blog on it.  This fall, even though you are stuck at home, it doesn't mean you can't try something new! So, why not give them a chance? You will be supporting our brand too! Plus, these flavors are great for small gatherings and the perfect dessert for a small Thanksgiving or Halloween party because they are less work, no mess, and have a great taste.
Hope you enjoyed reading about our new flavors. These delightful fall treats are sure to bring you in the mood for this festive season. If you try our new flavors, tag us at @naturesorganic! Sweater weather is here, and so is your delicious organic ice cream!
Welcome to
Nature's Organic
Rewards & Referral Program
Become a member
Many ways to unlock exciting rewards, this is your all access pass to earn points.
How to earn points?

1 Point = $0.50

Make a purchase of $10.99

Earn 4 points

Make a purchase of $12.99

Earn 5 points

Write a review

Earn 3 points

Refer a friend

Earn 3 points

How to redeem points?

1 Point = $0.50

You can easily redeem your earned points when placing your next order.