Shipping is temporarily unavailable. Buy online and pickup in-store.
01.10.2022
The Best Ice Cream Pairings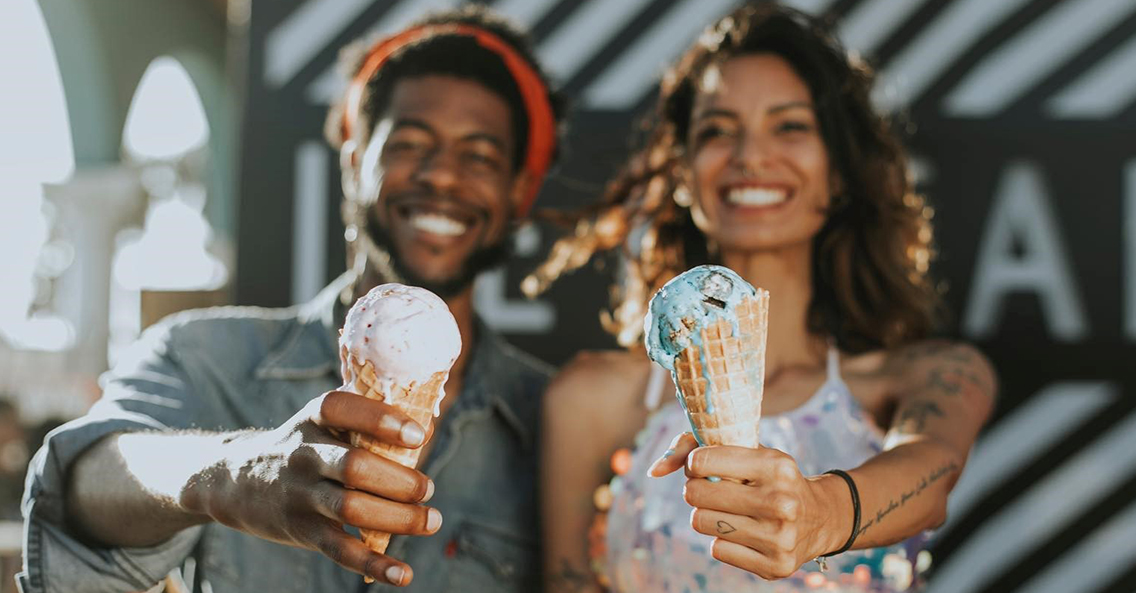 When it comes to enjoying a delicious frozen dessert such as ice cream, there are so many ways to do so. To start with, there are so many different flavors to choose from before even beginning to look at what to eat with it – assuming you're not opting to have a bowl of ice cream in all its simple, truly delicious glory.
So, the question on everybody's lips, is what are the best ways to enjoy some icy cold, super creamy organic ice cream? To help you answer this, we've compiled a list of some of our favorite ice cream combinations and pairings.
5 of The Best Ice Cream Pairings
1. Solo Ice Cream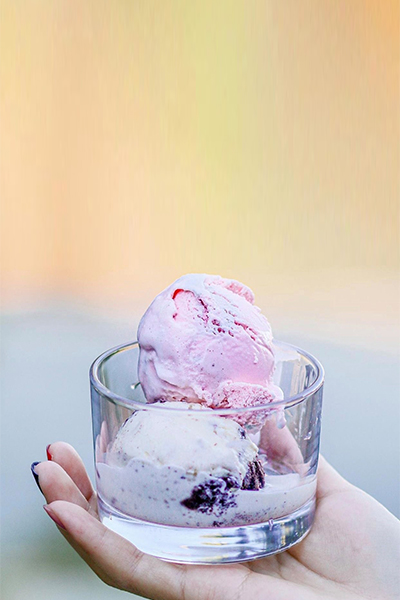 This one is quite simple, a couple of spoons of ice cream in a bowl. A wonderful way to indulge in your favorite flavor without the fuss or frills. With a wide range of flavors available in our organic ice cream range, you're truly spoilt for choice when it comes to a yummy bowl of ice cream.
2. Ice Cream Sandwiches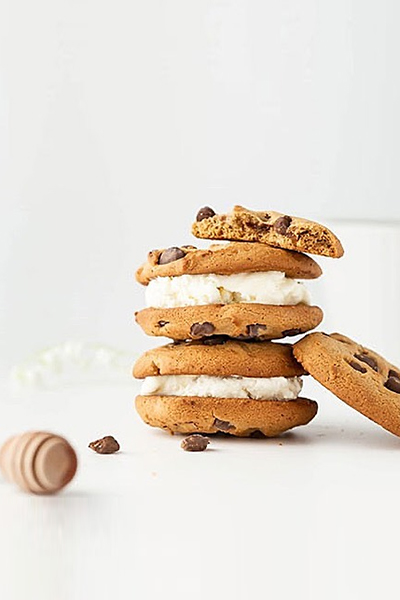 This dynamic duo involves freshly baked cookies and a scoop of ice cream. You could even bake your own vegan cookies and pair them with one of our vibrant and bold vegan ice cream flavors. It's the perfect combination of two classic treats.
3. DIY Chocolate Blizzard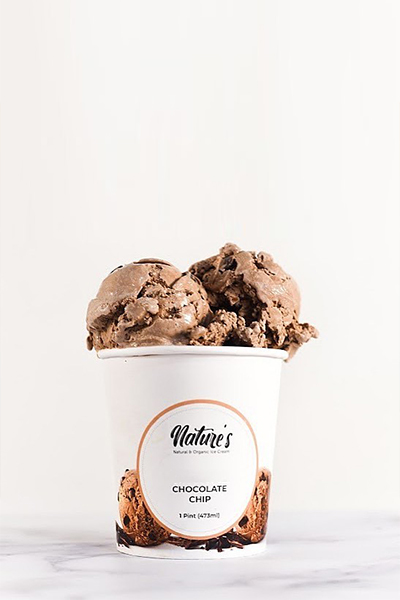 This is a reimagined version of the Dairy Queen classic. For this, you'll need a pint of Chocolate Chip ice cream that you'll need to puree in your blender so that it looks like a soft serve. Mix in chocolate chips and chocolate sauce, scoop into serving glasses and enjoy!
4. Ice Cream Tacos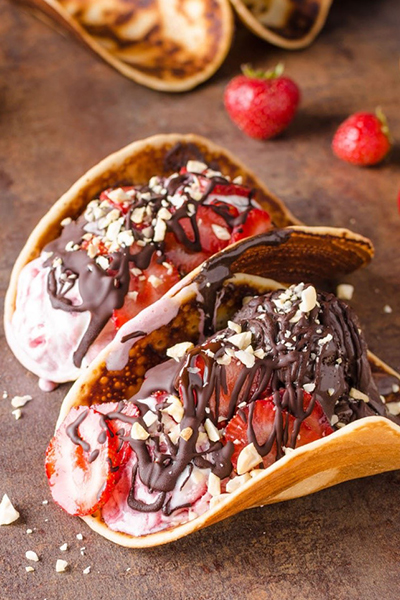 This may sound strange, but once you've tried It there's no going back. To create the tack shell; you'll need to coat a tortilla in a thin layer of butter and cinnamon sugar. Place on a baking tray, folded in half with a ball of tinfoil in the middle to hold it open. Once golden brown, fill with ice cream and any additional toppings you may be craving.
5. Ice Cream Waffle Cones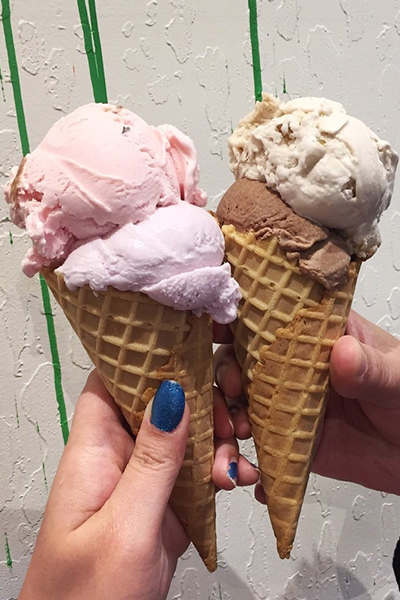 You didn't think we would forget one of the best – and one of the simplest – ways of enjoying ice cream? An ice cream cone on a warm summer's day is a delicious treat for people of all ages. There are so many different types of ice cream cones available, made using different ingredients with some even coated in chocolate! When in doubt, a scoop of ice cream in a crispy cone is certainly the way to go.
Ice Cream Doesn't Need to Be Complicated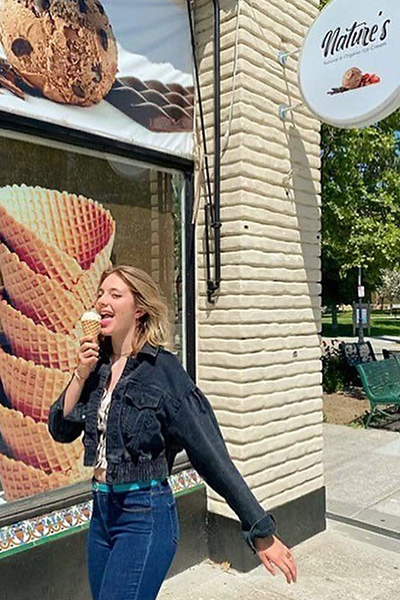 Ice cream makers and manufacturers have created bold, vibrant flavors to ensure a unique taste sensation with minimal effort on your part. Each scoop can be enjoyed in so many different ways, the only limitation would be your imagination.
To get experimental with your ice cream pairings, why not visit Nature's organic ice cream in Fremont for a scoop or two? If you're not keen on driving, you can order your favorite flavors online. We offer a 10% discount on all first-time online orders and even have free delivery in the SF area.
Welcome to
Nature's Organic
Rewards & Referral Program
Become a member
Many ways to unlock exciting rewards, this is your all access pass to earn points.
How to earn points?

1 Point = $0.50

Make a purchase of $10.99

Earn 4 points

Make a purchase of $12.99

Earn 5 points

Write a review

Earn 3 points

Refer a friend

Earn 3 points

How to redeem points?

1 Point = $0.50

You can easily redeem your earned points when placing your next order.