Shipping is temporarily unavailable. Buy online and pickup in-store.
10.31.2021
Easy-Peasy Ways to Make Homemade Ice Cream Sandwiches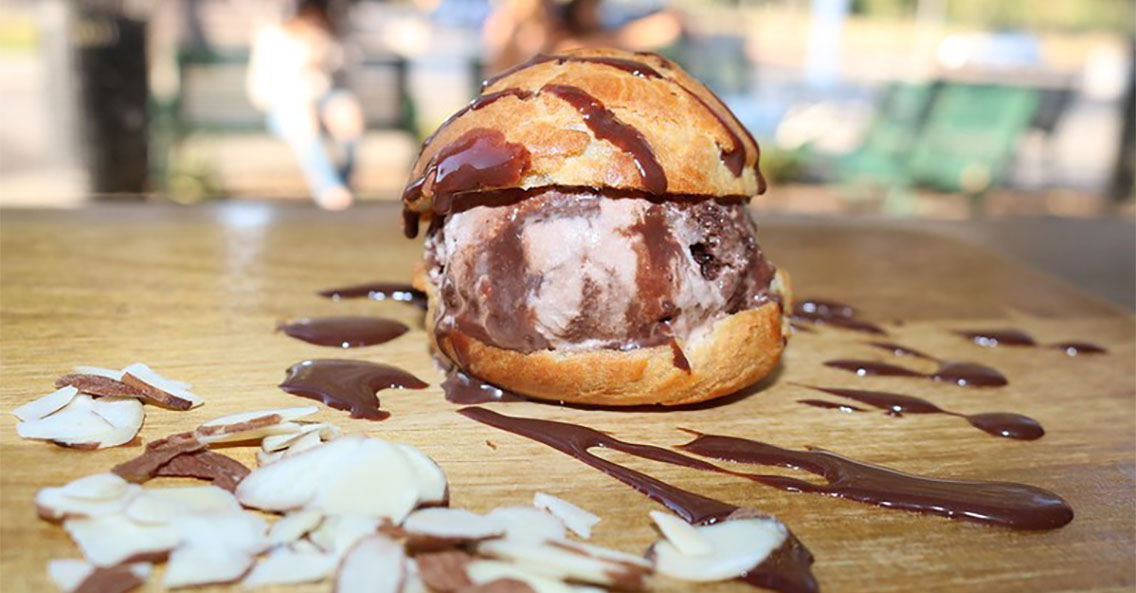 If you're looking to whip up a quick snack for the kids or simply a delicious treat on a hot day, homemade ice cream sandwiches are an easy fix. As the name implies, it's a scoop of your favorite natural ice cream flavor wedged between two cookies to create a sandwich of sorts.
Now, there are many ways to approach ice cream sandwiches. You can, of course, buy the options available at your local supermarket, but where's the fun in that? They do not deliver the same creamy texture of freshly scooped ice cream, nor do they feature your favorite treats.
Imagine this… You reach for your favorite creamy ice cream in your freezer and open the cookie jar in the kitchen and take out two delicious cookies. You take a scoop of ice cream and wedge it between the cookies. You bite into the gooey cookie and get a burst of creamy goodness from the ice cream. It doesn't get better than that, or does it?

The Power Lies In Your Imagination
The beauty of making your own ice cream sandwich recipe is that you get to choose everything that goes into it. From the cookie used to the ice cream brand and flavor and even a delicious chocolate coating with sprinkles. You could use anything in your pantry if you really wanted to. Of course, there are a few things to help your ice cream sandwich-making adventure, and we'll help you out.
4 Things To Avoid When Making Your Ice Cream Sandwich
Make sure that your ice cream is frozen, if it's runny or melted it won't keep the two cookies together.
Don't overpower the sandwich with too many ingredients. As tempting as it may be, it will take away from the distinct flavor profile of the dessert.
Don't use stale or old cookies as they may be difficult to bite and chew. The flavor may also be off-putting.
Avoid crispy cookies. Soft cookies are the better option – and they're not as touch on your teeth. It's also worth mentioning that you need to be careful of frozen chocolate as it can impact the bite.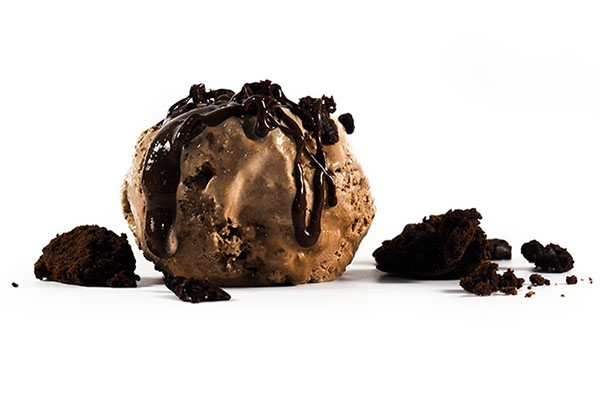 4 Tips For Making The Best Ice Cream Sandwiches
Match your cookies beforehand to ensure the perfect fit.
Choose a delicious ice cream flavor to match your cookies. For example, why not use the Nature's Organic Chocolate Chip flavor with chocolate chip cookies? Or the Chocolate Brownie flavor with Oat Crunchies?
Let the ice cream soften for easy scooping – but don't let it melt!
Work in small batches to ensure that the sandwiches have time to set in the freezer. It will also prevent the ice cream from melting completely while whipping up your creation.
How To Make Ice Cream Sandwiches
Now that you know the basics of putting together an ice cream sandwich, let's get down to business. When it comes to ice cream sandwich ingredients, you need to have a plan beforehand. To help you, here's a checklist:
Soft cookies – they can be homemade or store-bought
Creamy ice cream – the flavor needs to be aligned with the cookie you have decided to use
Sprinkles or nuts to add texture to the frozen treat
Melted chocolate to coat the dessert
Wax paper or freezer bags to wrap and store the homemade treats
When it comes to treats for the whole family, ice cream sandwiches can be heaps of fun. They're something you can make and store in the freezer, or you could get the kids involved and have them create their own delicious masterpieces.
To inspire you, why not take a look at our wide range of delicious, all-natural organic ice cream flavors? You could even pop on down to our Fremont store or a scoop or two or order your favorite flavors online. We even offer free shipping within SF Bay Area for orders over $45.
Welcome to
Nature's Organic
Rewards & Referral Program
Become a member
Many ways to unlock exciting rewards, this is your all access pass to earn points.
How to earn points?

1 Point = $0.50

Make a purchase of $10.99

Earn 4 points

Make a purchase of $12.99

Earn 5 points

Write a review

Earn 3 points

Refer a friend

Earn 3 points

How to redeem points?

1 Point = $0.50

You can easily redeem your earned points when placing your next order.