Shipping is temporarily unavailable. Buy online and pickup in-store.
05.21.2021
The Ultimate Way To Celebrate Memorial Day 2022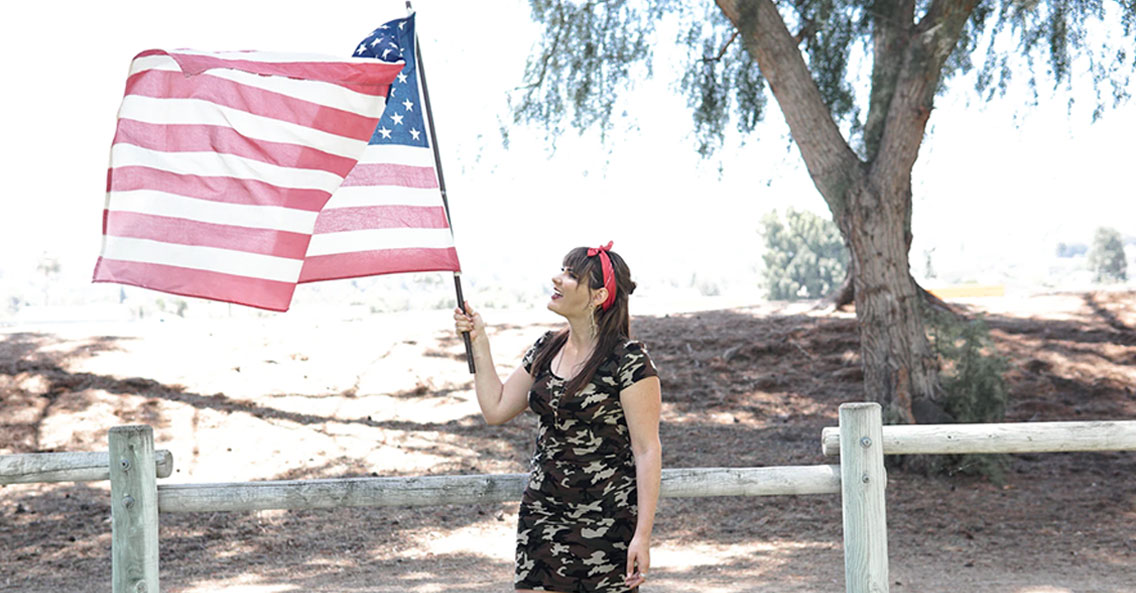 Memorial Day is an important day for our entire nation, as we take some time to remember those who have fought bravely to serve this amazing country of ours. With the holiday weekend just around the corner, our Nature's Organic family has been thinking of how to celebrate this very special holiday.
More so than perhaps any other year yet, Memorial Day 2022 is all about appreciating how important it is to be able to spend time with the ones we love. So here are a couple of ideas of how you can truly get into the spirit of Memorial Day this year as a family…
1. Decorate your Home with Flags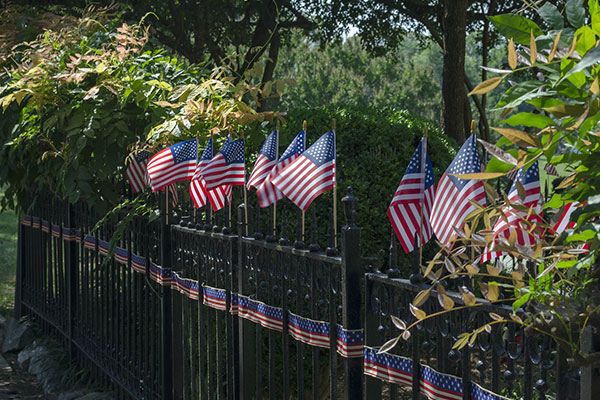 There's nothing more patriotic to us than our beloved flag, and Memorial Day is the perfect chance to wave it high and proud! Maybe you've got a giant flag that you like to hang from the top of the house, or perhaps you could drape the front yard with some flag bunting? If you can't get your hands on any decorative flags in the stores, why not get the kids to color in or paint their own flag art and then hang their creations in your window? Whatever you do – remember to make it red white and blue!
2. Thank a Veteran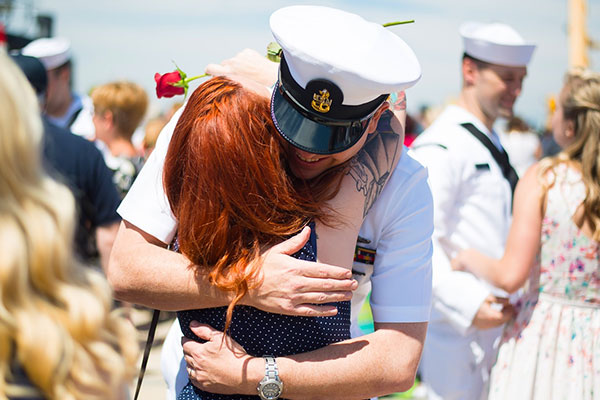 While Memorial Day is a time to remember our fallen military heroes, it's also the perfect time to show our appreciation for soldiers past and present who are still with us today. Whether it's a grandparent, a neighbor, or even a stranger on the day who you see wearing their medals with pride – be sure to thank them for their service. It's certain to put a smile on their face and will reiterate just how appreciated they are. If you don't know a veteran then you could even head over to OperationGratitude.com, where you can write a letter or send a care package to soldiers who are currently deployed. This will be a wonderful morale booster and a truly beautiful way to show your appreciation for our heroes.
3. Throw a Memorial Day BBQ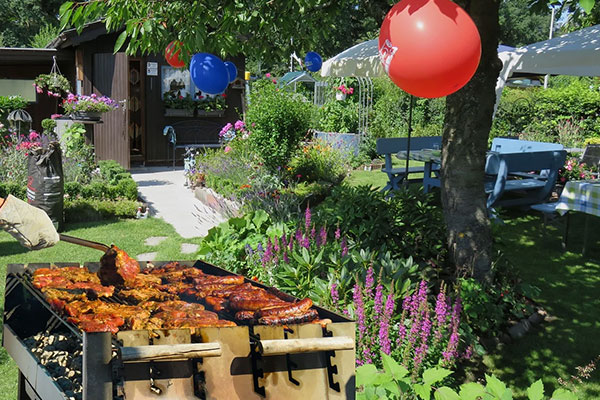 Memorial Day weekend is thought of by many as the start of summer, which makes it the perfect time to get family and friends together. And is there any get-together better than a big family or neighborhood BBQ? It's time to decorate the yard, stock up on the chicken wings, and get grilling together! Here at Nature's Organic, we know that nothing brings people together quite like sharing their favorite foods – so make sure you grab a couple of our natural ice cream tubs for the occasion! We've got a bunch of different flavors, including vegan ice creams that everybody will love. Why not try our tasty Custard Apple flavor for the occasion? A tasty crowd-pleaser that everyone will love.
4. Wear a Poppy with Pride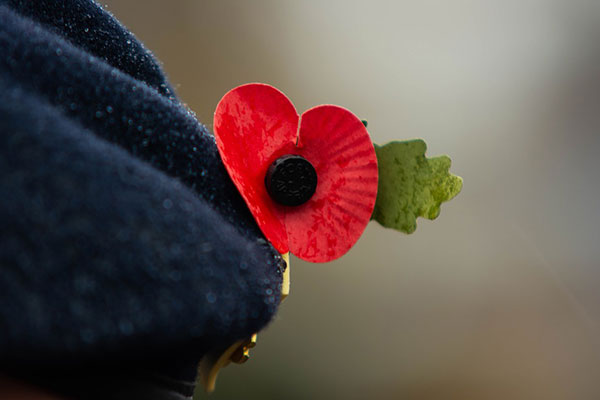 During the run-up to this special day, members of the VFW (Veterans of Foreign Wars) will be taking in donations for poppies. The poppy is symbolic of Memorial Day as it comes from the emotional John McCrae poem, "In Flanders Fields" – which is all about remembering fallen veterans. The Poppy Appeal has been running since 1924, with all funds raised used to help veterans in need. By purchasing a poppy, you'll be doing your bit to help with the crucial rehabilitation process of many of our bravest soldiers.
5. Volunteer in your Local Community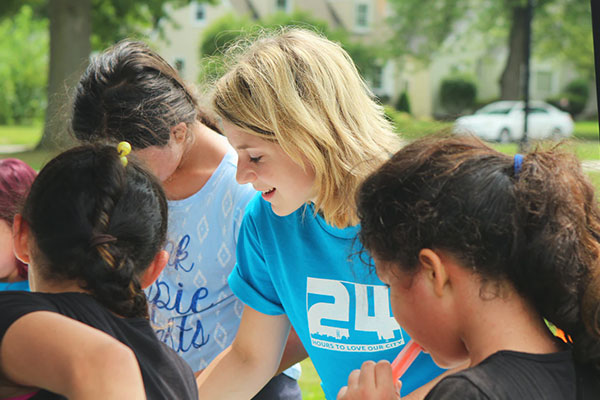 Volunteering in your community is a great way of echoing the positive spirit of Memorial Day. Whether it's helping a friend in need,  an elderly neighbor, or even a local community project such as a soup kitchen or homeless shelter – your good deed will really make a difference and make other people (as well as yourself!) feel good. If you haven't got time to volunteer, then perhaps challenge yourself to perform one random act of kindness on Memorial Day for a stranger. It could be as simple as giving up your seat on the bus or helping an elderly neighbor with their shopping. Because after all, Memorial Day isn't just a time for reflecting – it's also a time for doing.
So there are our five ways to celebrate Memorial Day this year. But remember guys, however, you choose to mark the day, just be sure to do it with the ones you love. Here at Nature's Organic, we're a family ran a company that deeply appreciates the values of spending time with our loved ones. So from our family to yours, we wish you a very happy holiday weekend!
Oh, and don't forget to check out our stores to place your organic ice cream orders in time for the big day.
Welcome to
Nature's Organic
Rewards & Referral Program
Become a member
Many ways to unlock exciting rewards, this is your all access pass to earn points.
How to earn points?

1 Point = $0.50

Make a purchase of $10.99

Earn 4 points

Make a purchase of $12.99

Earn 5 points

Write a review

Earn 3 points

Refer a friend

Earn 3 points

How to redeem points?

1 Point = $0.50

You can easily redeem your earned points when placing your next order.