Shipping is temporarily unavailable. Buy online and pickup in-store.
04.19.2022
The 5 Best Vegan Ice Cream Flavors to Look Forward to in Summer 2022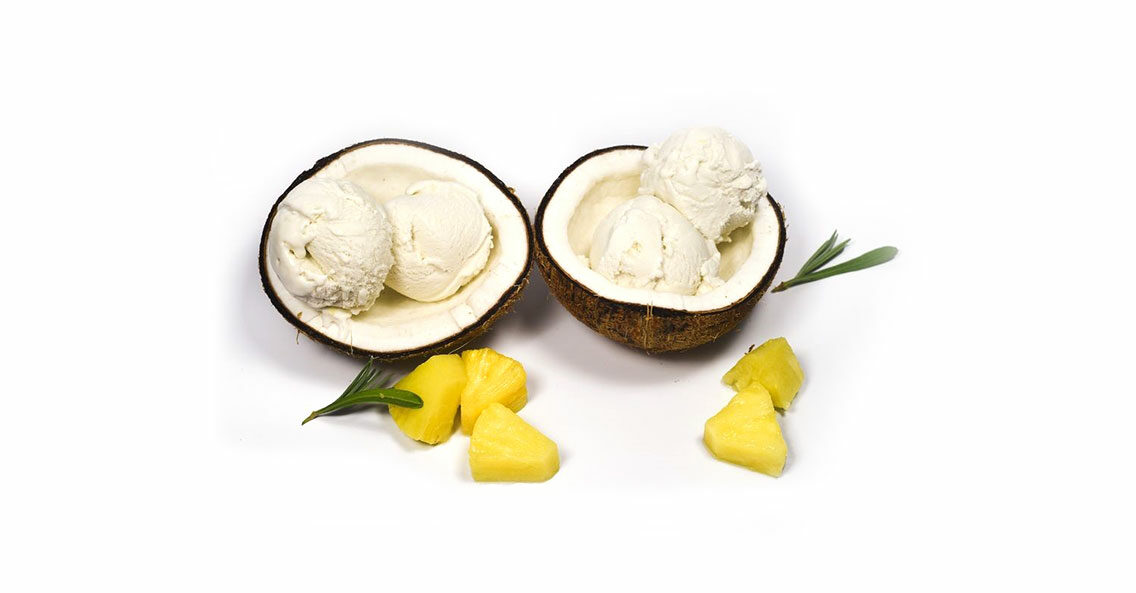 Gone are the days where lactose intolerance can be used as an excuse to avoid your favorite treats. And more importantly, gone are the days were vegans and vegetarians are confined to a select group of food able to meet their dietary requirements.
The world has changed and become more inclusive. Plant-based diets are becoming increasingly popular as more and more people hear of the health benefits – not to mention the fact that it's an eco-friendlier approach to life.
This means that even your favorite treats that were once off limits are now more easily accessible. Ice creams can now be made using plant-based milk and creamers as a base, while utilizing only the best vegan ingredients to create the burst of flavor that you look for with every scoop of ice cream.
That's right, in addition to being able to enjoy a scoop of ice cream, you also have the chance to choose from a wide range of vegan ice cream flavors.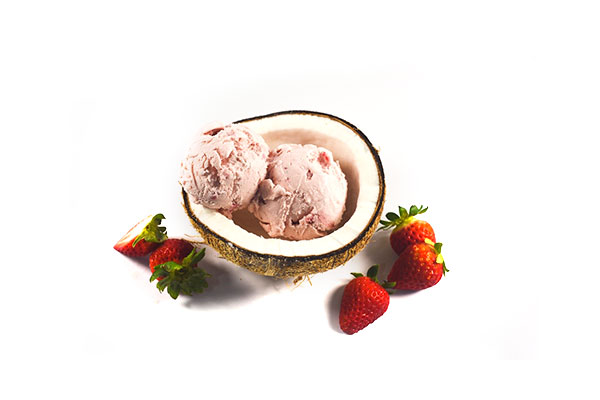 Our Favorite Super Easy Vegan Ice Cream Recipe
As with the traditional ice creams, there are easy to follow recipes to make your own at home. The plant-based ice cream recipe below has to be the simplest and best vegan ice cream recipe to make at home that we've tried.
Easy Homemade Plant-Based Ice Cream
Ingredients
1 cup raw cashews (Must be soaked overnight in water and then drained)
2 cans of full fat coconut milk
1 tbsp vanilla extract
2/3 cup sugar
½ tsp sea salt
Method
Soak the cashews in water overnight and drain just before making your ice cream.
Ensure that your ice cream bowl has been in the freezer overnight to speed up the churning process.
Pop the soaked cashews, vanilla extract, sugar, salt and coconut milk in a blender and blitz until smooth.
Pour the mixture into a bowl and leave to chill in the fridge for four hours. It can be left to chill for up to 2 days if you're not in a rush.
Once the mixture has chilled, pour it into your ice cream maker and leave to churn for 25 minutes.
Serve immediately as a soft serve or freeze for a more solid scoop.
Scoop the mixture into a container and place a layer of plastic wrap against it. Carefully wrap the outside of the container as well to prevent ice crystals from forming while freezing.
Freeze the best nondairy homemade vanilla ice cream for 4 hours to set and then serve with your favorite toppings.
The 5 Best Vegan Ice Cream Flavors To Try This Summer
If you're not in the mood to follow a vegan ice cream recipe, or if you're looking for some inspiration because you're planning to, we've got a list of the five best flavors that you need to try.
1. Vegan Chocolate Ice Cream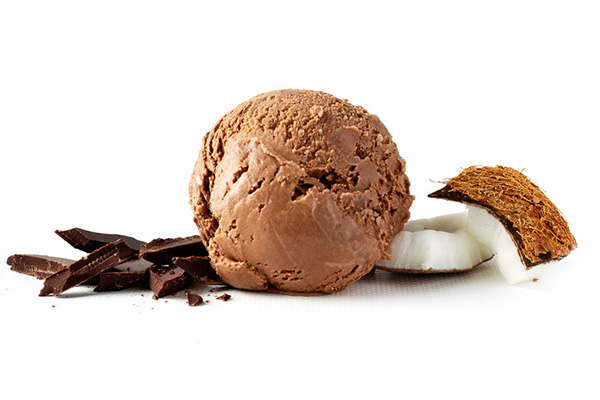 When it comes to plant-based, vegan ice cream, the classic flavors are the best place to start. Vegan Chocolate ice cream ensures that regardless of your dietary requirements, you get to enjoy the creamy, chocolatey goodness. Made with dairy-free alternatives, you can rest assured knowing that you're eating a truly vegan ice cream.
2. Vegan Strawberry Ice Cream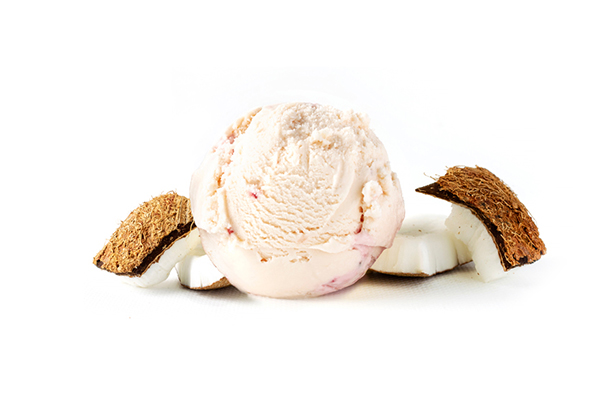 Another classic flavor to make our list has to be Strawberry. Fresh strawberries are used to make a homemade preserved that's gently rolled into a creamy, coconut ice cream base. It doesn't get better than that, right?
3. Vegan Lavender Ice Cream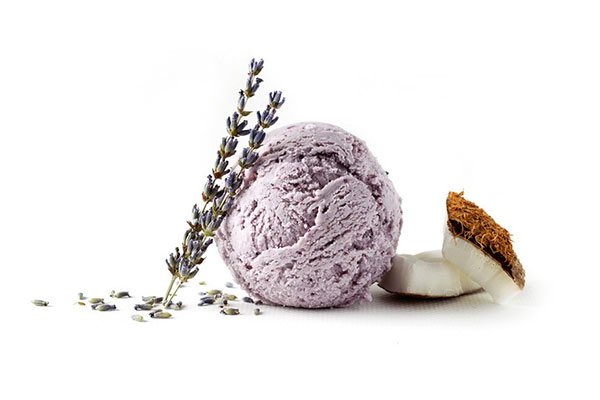 We can't let the "normal" ice cream eaters have all the best flavors, right? So to over a unique taste sensation that is completely vegan, this Lavender flavor should be on your list. Made by infusing lavender herbs into an organic coconut ice cream based, it's a flavor that's bound to have you coming back for more.
4. Vegan Mango Ice Cream
For a vegan ice cream that's a bit fruitier and more traditional, the Mango flavor remains a crowd favorite. Using fresh mango pulp that's mixed into a delicious coconut base, you'll get to experience the creamy, luscious taste without the dairy.
5. Vegan Pina Colada Ice Cream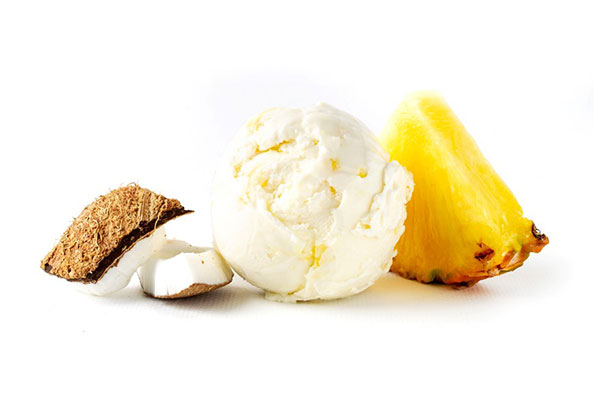 In keeping with the fruity, tropical theme, we have a Pina Colada flavor that's going to tickle your taste buds. As a flavor that already embraces the power of coconut, the creamy coconut base further enhances the tropical island flavor that you've come to know and love from the famous cocktail.
Discover The Best Dairy Free Ice Cream
Nature's Organic has a wide range of ice creams available, made to suit a wide range of dietary requirements. Our organic ice cream is made using the freshest ingredients, and our vegan ice cream range follows the same process.
If you're craving some delicious vegan ice cream, you should head on over to our store in Fremont.
Welcome to
Nature's Organic
Rewards & Referral Program
Become a member
Many ways to unlock exciting rewards, this is your all access pass to earn points.
How to earn points?

1 Point = $0.50

Make a purchase of $10.99

Earn 4 points

Make a purchase of $12.99

Earn 5 points

Write a review

Earn 3 points

Refer a friend

Earn 3 points

How to redeem points?

1 Point = $0.50

You can easily redeem your earned points when placing your next order.