Shipping is temporarily unavailable. Buy online and pickup in-store.
12.03.2020
Vegan Pina Colada: The Best Blend of Pineapple & Coconut You'll Ever Have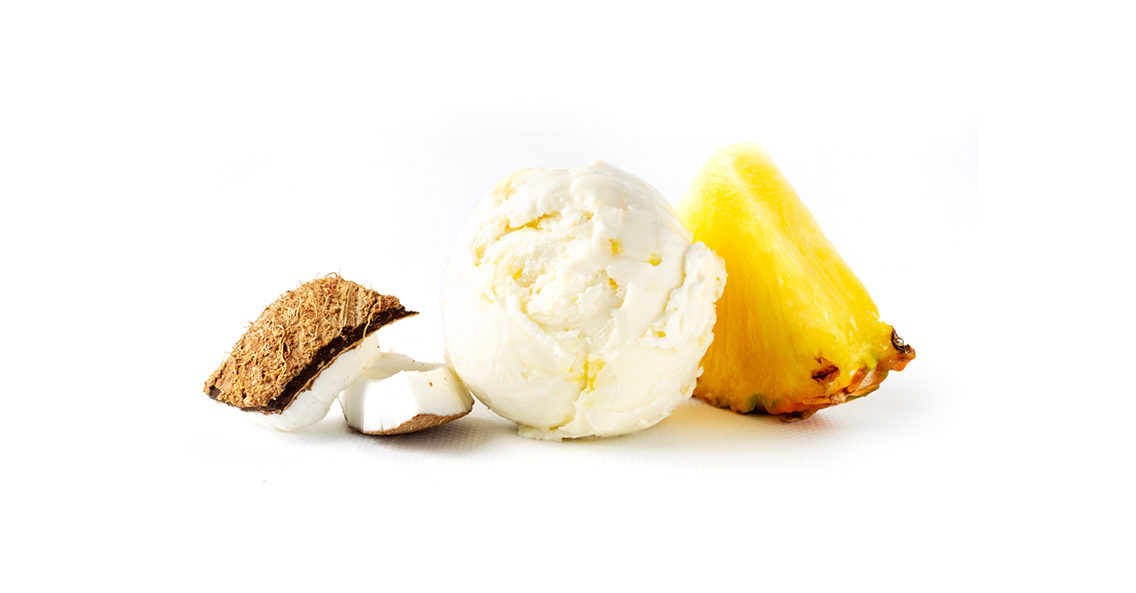 Never tried dairy-free ice cream before? Here's a bold new flavor that will convince you to try it: Vegan Pina Colada Ice Cream. It might just surprise you!
More and more people are looking to go vegan, plant-based or incorporate elements of a vegan diet into their life, often for a variety of different reasons. This could be due to dietary issues such as lactose intolerance, something a vegan diet can help reduce the impact of, while others choose to adopt a vegan diet due to personal preferences such as wanting to avoid animal products for humane or environmental reasons. Either way, it is becoming an increasingly common lifestyle choice with more products now available to make this transition easier for those who choose it.
For many, one common misconception is that a vegan diet is entirely limiting, that you have to sacrifice all the foods you enjoyed before and have a repetitive, boring diet that never changes. This is not the case. Going vegan, or even just going dairy-free, doesn't mean you have to forget about the meals and desserts you have always loved. You just have to get creative and find alternative ways to incorporate them.
Organic ice cream is one of the world's favorite sweet foods and it's really difficult to find anyone who doesn't love the taste and texture of natural ice cream. Kids, adults, winter, summer, dairy, non-dairy, there is never a bad time to treat yourself with delicious ice cream and everyone has their own favorite flavor.
With vegan lifestyle becoming more popular, dairy-free ice cream is now a booming business worldwide as more and more consumers are deciding to make the switch because it has that super-creamy texture and subtle flavor, without any animal products being used. For those, who are lactose intolerant, following a strict plant-based diet or simply just want to indulge in something unique yet flavorful; vegan ice cream is now a great option, in particular our new vegan pina colada flavor.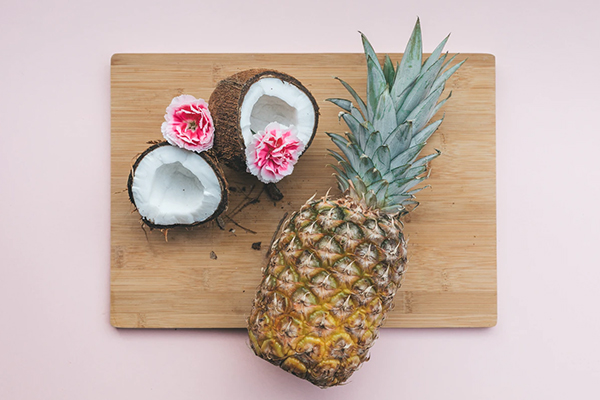 What is Vegan Ice Cream?
Before we start talking about our new flavors, it's important to understand exactly what vegan or dairy-free ice cream is. As you would assume, vegan or non-dairy ice cream does not include cream or any other animal products throughout the entire process. Instead, it is typically made from alternatives such as cashews, almonds, oats, rice, and coconut cream as a replacement for regular cream. There is not a single trace of milk or animal products, which includes the flavors that may be added later such as chocolate or honey.
Many ice cream companies now use coconut cream as a replacement for dairy products as this helps ensure the ice cream stays smooth and silky with that texture that we all know and love. It also gives it a great nutty and sweet taste as well. Making the ice cream this way also means you aren't limiting your flavor options either, nowadays the majority of companies will be able to make a whole host of completely vegan alternatives for all their fan favorites.
For those who are allergic to dairy, vegan ice cream is probably the best way to still enjoy it. This means you can have something that lacks animal products but still has that iconic taste and texture without having to worry about any allergies you may have to certain products. This means that ice cream can truly be for everyone.
Even if you're not vegan, this is still ice cream you will love the taste of! In particular our newest creation.
Vegan Pina Colada Ice Cream
Just because you're vegan doesn't mean you can't still enjoy ice cream. That's something we believe wholeheartedly at Nature's Organic Ice Cream and has led us to create our newest and most experimental flavor yet, Vegan Pina Colada Ice Cream. To create this exciting, tropical flavor, we start with the freshest, ripest pineapples and turn them into a delicious chunky preserve that can be mixed into the ice cream. Then we roll the freshly made preserve into organic Coconut Cream to create an unbelievably delicious vegan pina colada ice cream. It's so delicious you won't even be able to tell that it's dairy-free ice cream.
The Final Scoop
Ice cream is for everyone, and that's why we're so proud to offer a whole range of vegan flavors for anyone to enjoy, whether they live a vegan lifestyle or not. It's not just pina coladas either, we offer chocolate, mango, lavender, and strawberry dairy-free alternatives.
If you have any questions or dietary requirements, get in touch with us because we'd love to be able to help you enjoy ice cream just as much as we do!
Welcome to
Nature's Organic
Rewards & Referral Program
Become a member
Many ways to unlock exciting rewards, this is your all access pass to earn points.
How to earn points?

1 Point = $0.50

Make a purchase of $10.99

Earn 4 points

Make a purchase of $12.99

Earn 5 points

Write a review

Earn 3 points

Refer a friend

Earn 3 points

How to redeem points?

1 Point = $0.50

You can easily redeem your earned points when placing your next order.