Shipping is temporarily unavailable. Buy online and pickup in-store.
11.17.2021
What Makes an Ice Cream Organic and Why Does It Matter?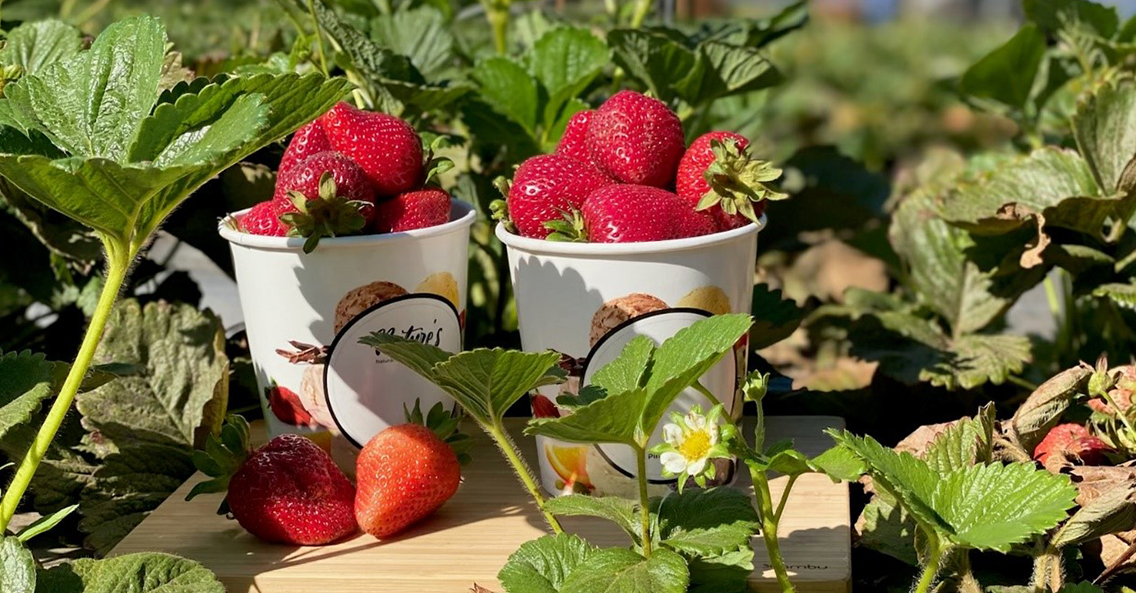 In case you missed it, we're all about creating organic ice cream. Not only does this make our ice cream the healthier option, but it also supports local businesses and is an eco-friendlier way of doing business. This is something that we're incredibly proud of and will actively strive to continue doing so.
All of this aside, there's so much that goes into making a product truly organic, and we're here to help clear things up.
What Makes Produce Organic
According to the U.S. Department of Agriculture, produce can be certified as organic if they have been grown in soil free of prohibited substances for at least three years before it is harvested. These substances include pesticides and almost all of the synthetic fertilizers on the market. Simply put, the growing process needs to be all-natural.
This means that when you feed your family organic produce, you can rest assured knowing that you won't be exposing your family to harsh chemicals.
In addition to this, the USDA further states that for multi-ingredient foods, such as organic ice cream, no artificial flavors, colors, or preservatives are allowed to be used when creating the product. And guess what? Nature's Organic ice cream meets these criteria.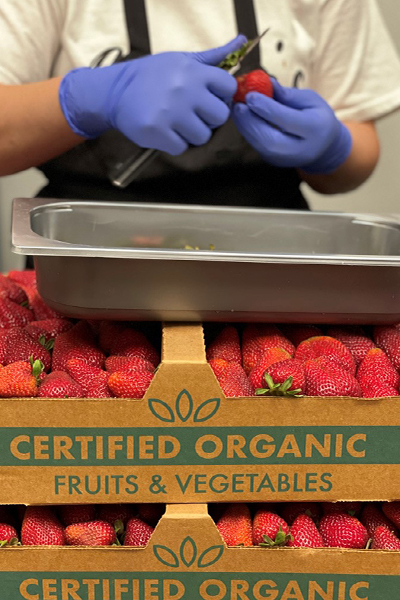 But What Makes an Ice Cream Truly Organic
This is where things become a bit more complex, mostly because of the different ingredients used to make organic ice cream flavors.
The first thing that you need to know is that organic ice cream needs to be made using organic milk. Organic milk is sourced from cows that spend at least 30% of their time in the pasture – which basically means they're not confined to a tiny space and have the opportunity to graze on fresh grass while enjoying the fresh air. We believe that you can taste the difference in the milk – freedom really does taste sweet.
Organic cane sugar is often used as the sweetening agent, offering a better flavor than the sugar substitutes many other brands use – plus they're free of chemicals and pesticides. An ingredient that you may find mentioned on your ice cream label is guar gum, and while it sounds strange, it's actually an organic binding agent that helps to ensure a creamy texture
Of course, all of the fruits and other fresh produce used in making natural ice cream need to be farmed according to the USDA's guidelines mentioned above. This means that whatever is listed on the label is exactly what you'll get. The label should also mention which ingredients are organic, however, there are two ingredients worth mentioning that will never be listed as organic – salt and water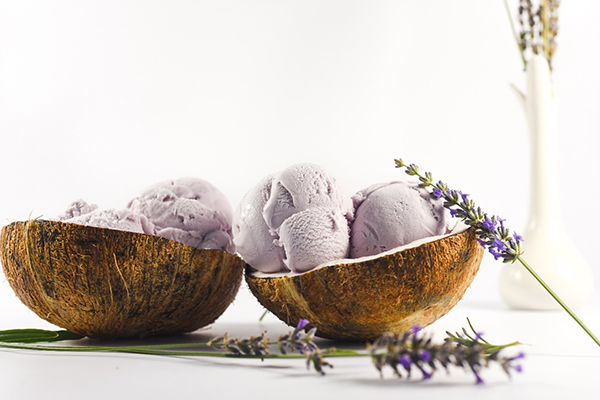 Are Vegan and Organic Ice Cream the Same Thing
This is a question we come across all the time. Vegan and organic ice cream are not the same thing; however, vegan ice cream can be organic and organic ice cream can be vegan. Sound confusing? We'll explain.
Vegan ice cream is made using plant-based products and contains no animal by-products. This means that the happy cows mentioned earlier are not part of this scenario. Vegan, or plant-based ice cream, can be organic if the produce and ingredients used to meet the criteria for being listed as an organic product.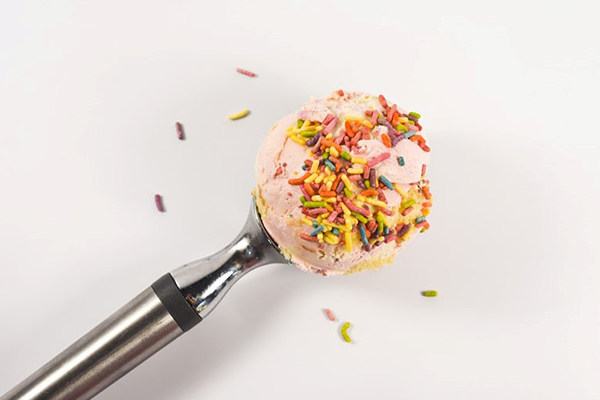 So, Why Buy Organic
This is what it all boils down to, the "why' of it all. Choosing to buy an organic product means that you're supporting a healthy ecosystem. Every ingredient is hand-picked to deliver the best flavor and tons of nutrients to you and your family.
If you're ready to give organic ice cream a try, you can head on down to Nature's Organic ice cream in Fremont and try a flavor or two. If you're not in the mood to travel you can order online. We even offer 10% off your first order and will ship it anywhere in the SF Bay Area.
For deliveries outside the SF Bay Area, pop us an email at [email protected] and we'll see if we can assist you with turning your ice cream dreams into a reality.
Welcome to
Nature's Organic
Rewards & Referral Program
Become a member
Many ways to unlock exciting rewards, this is your all access pass to earn points.
How to earn points?

1 Point = $0.50

Make a purchase of $10.99

Earn 4 points

Make a purchase of $12.99

Earn 5 points

Write a review

Earn 3 points

Refer a friend

Earn 3 points

How to redeem points?

1 Point = $0.50

You can easily redeem your earned points when placing your next order.