Free shipping within SF Bay Area for orders over $55
< Back
Honey Lavender
Slightly flowery and very pleasant, our lavender ice cream with a dash of honey is a must try!
By infusing lavender herbs native to the Old World with our premium ice cream, we created a smooth and flowery taste that's augmented with a hint of honey, rounding out the taste rather nicely. This refreshing ice cream is perfect for Spring, Summer, or whenever you're in the mood for something delicious!
Ingredients
Ice Cream Mix (Organic Cream, Organic Nonfat Milk, Organic Cane sugar, Organic Egg Yolk, Organic Sweet Cream Buttermilk), Natural Lavender water, Natural Purple carrot Extract, Honey
Shipping & Delivery
We deliver 7 days a week. Your delivery date and time will depend on your location.
Pickup in-store is available anytime between 1:00 P.M. and 9:00 P.M.
Shipping charges are applicable and will be applied during the checkout process.
Write a Review for Honey Lavender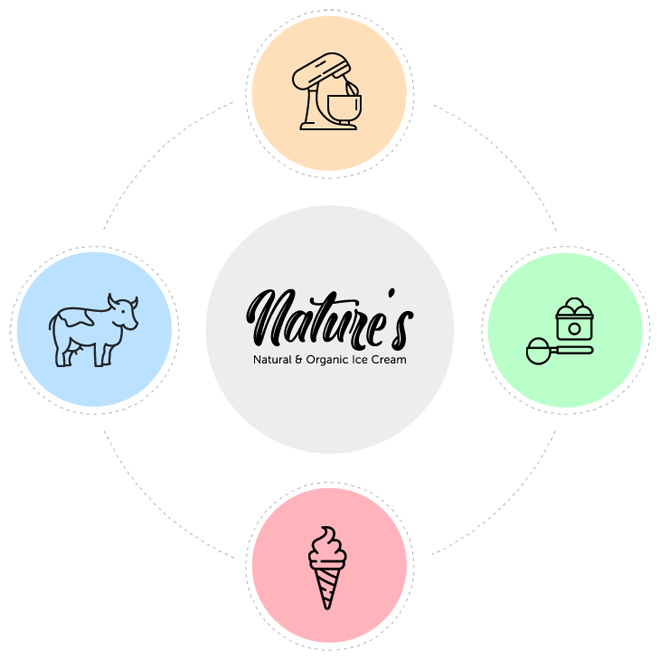 Our Process
Natural is key in our process
Natural is key in our process. The ingredients used in Nature's Ice Cream are always consciously sourced and, when possible, organic. Unlike many large-scale ice cream brands you'll come across in the market, our ice cream does not include any dyes, extracts, or harmful emulsifiers; only whole and pure ingredients that give each bite the flavor and texture nature intended. In other words, we're nature-made. We prefer tasting the crunch of a pistachio than the essence of one.
Our small batches also allow us to pay the special care and attention in all stages of the creation process that ice cream deserves, especially with a name like "Nature's." To ensure consistency, we source our organic dairy from the Straus Creamery, one of California's most trusted dairy farms for the past 80 years. Cutting corners is just not in our DNA. We create ice cream from our hearts, for your taste buds.