Shipping is temporarily unavailable. Buy online and pickup in-store.
09.24.2020
10 Best Toppings to Give an Extra Kick to Your Ice Cream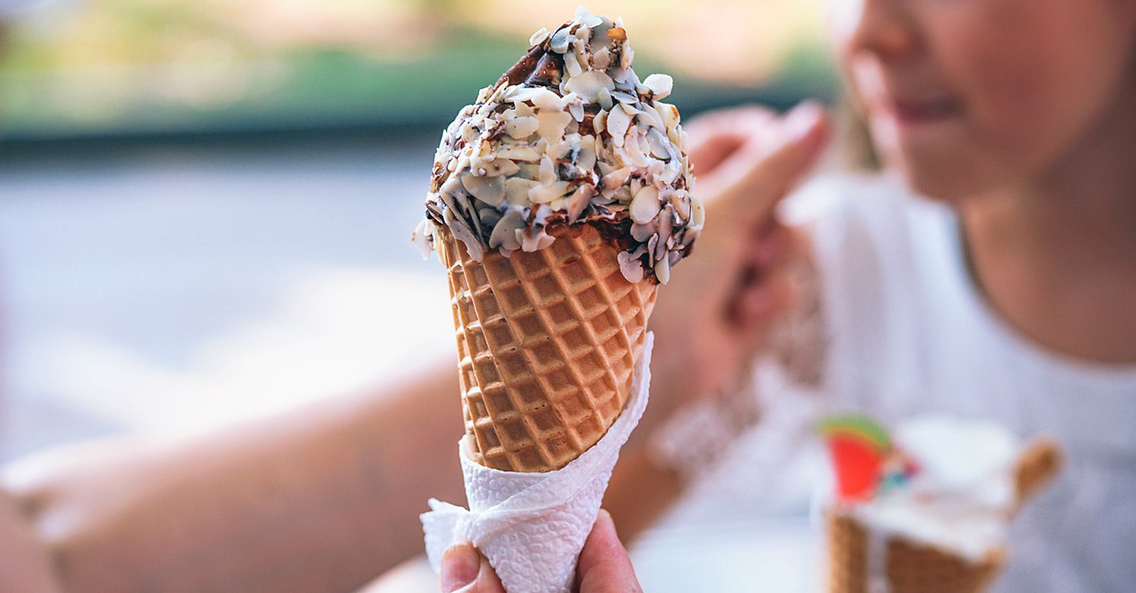 When you think about ice cream, what is the first thing that comes to mind? For us, it's the vibrant flavors and all of the toppings for ice cream that can take the experience to the next level.
The ice cream toppings list is almost endless. Almost anything can be added to your favorite ice cream, you simply need to be adventurous to try it in the first place. Afterall, someone had to be the first one to add some sprinkles, cherries, nuts and whipped cream to vanilla ice cream to make an ice cream sundae.
The best toppings for ice cream are often the simplest, just a little something extra to add flavor and texture to the frozen, creamy treat.
So, What Can Be Considered An Ice Cream Topping?
This is the million-dollar question, and we'll break it down in way that's easy to understand and will have you heading to the pantry to see what you can use as easy ice cream toppings.
As the name implies, an ice cream topping goes on top of your ice cream. It needs to be bite sized or smaller, essentially anything that can be sprinkled or drizzled on top of your ice cream is a safe bet. If it's going to make the ice cream more difficult to eat, then don't do it.
For example, if you're looking for chocolate ice cream toppings, you'll likely want to feature more chocolate. A Mars bar sound like a good idea, but only if it's been chopped into smaller pieces. This is why a Flake is often an ice cream staple – it's easy to break down.
The best way to choose the best ice cream toppings is to picture yourself trying to eat your favorite ice cream with the topping on it. If it becomes clumsy or overly messy, it may be worth looking into something else.
Top 10 Most Popular Ice Cream Toppings To Inspire You
We think you get the idea when it comes to choosing the toppings for your ice cream, right? But just in case you need that final bit of inspiration, we've compiled a list of popular ice cream toppings to guide you in your quest to finding the ultimate ice cream toppings.
So, without rambling on for too much longer, here is our list of 10 most popular toppings:
1. Oreos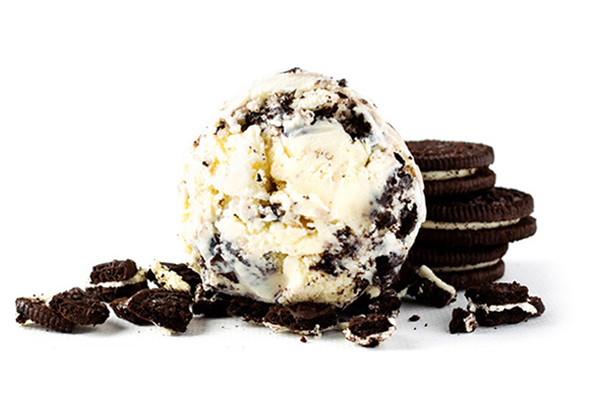 Oreo cookies are another crowd-favorite topping choice amongst all ages. They are the perfect partner in crime to enhance any ice cream flavor. Both the crunch of the cookie and the sweet cream filling are the perfect balance to compliment your ice cream flavor of choice.
2. Sprinkles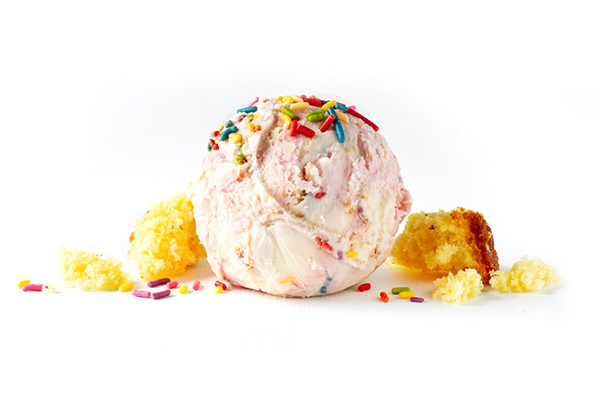 A universal classic for all dessert treats, sprinkles take the number one spot. You can never go wrong with this simple, but effective topping; they are the most versatile and pair well with EVERY ice cream flavor. The best part is that you can choose from a wide assortment of sizes, shapes, and colors.
3. Peanut Butter Cups
Mini peanut butter cups can add a pop of flavor and texture to a scoop of your ice cream. The hard chocolate coating and squishy peanut butter center create the ultimate topping delight.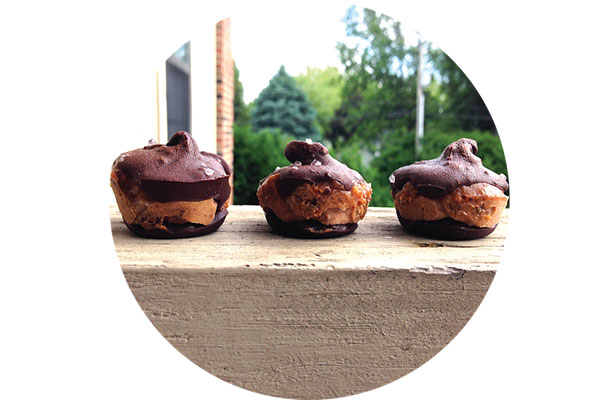 4. Nuts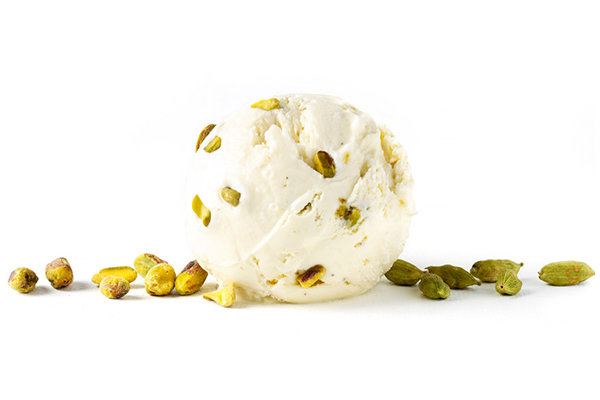 Health nuts will go nuts for this one, no pun intended. Nuts are the perfect crunchy treat to balance ice cream's creamy texture. Walnuts, pecans, and macadamias are popular choices that pack an extra punch and crunch. We highly recommend adding these with softer flavors like Rose and Tender Coconut. Add walnuts to the Banana Walnut ice cream flavor for an extra nutty experience.
5. Caramel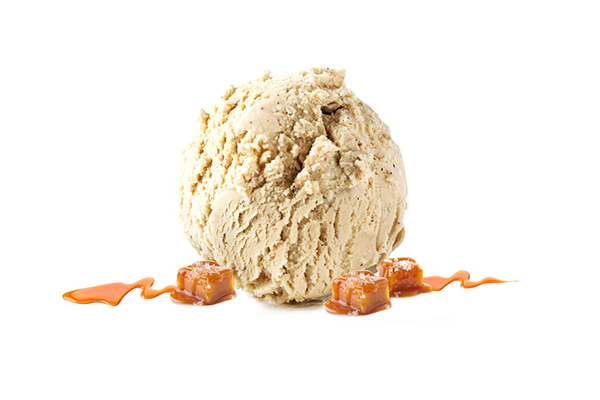 Caramel is another one of our favorite saucy toppings. Drizzle some of this for creamy and buttery delight! Our favorite combination is pairing this with light flavored ice cream like Earl Grey Tea. Nature's Organic also has some amazing Coffee and Salted Caramel ice cream flavors for you to choose from that go really well with caramel drizzled over it.
6. Hot fudge Sauce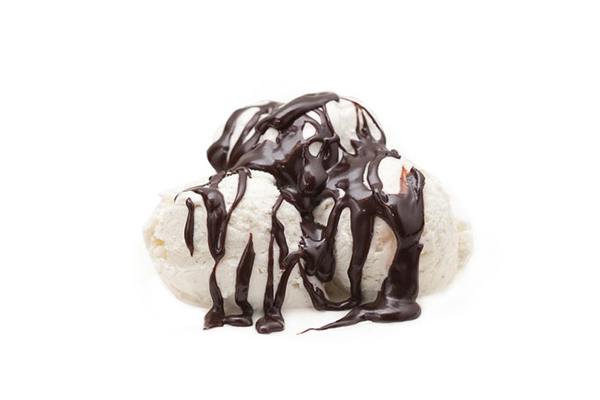 Add hot fudge to any ice cream for some extra chocolate goodness! Some of our favorite double chocolate pairings are chocolate hot fudge sauce with Chocolate Aztec, Chocolate Chip, and Vegan Chocolate. Experiment and add this strong earthy flavor to Strawberry ice cream as well.
7. Hard Chocolate Coating
There's something about cracking through a hard chocolate shell that is incredibly satisfying, especially when it is to uncover hidden ice creamy goodness. It's a simple topping that makes all the difference.
8. Whipped Cream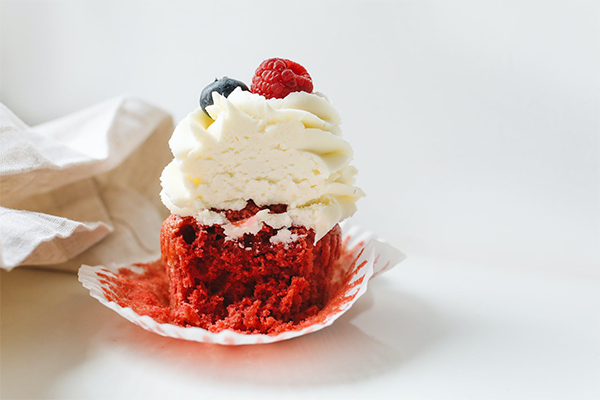 Whipped cream is the king of all dessert toppings. Every ice cream flavor is the perfect flavor for some whipped cream. This sugar addition is the right amount of light and fluffy that pairs well with rich and dense ice cream.
9. Cookie Dough
Egg free cookie dough is a great snack on its own, and so is ice cream. But bring them together and you've got a gooey, creamy mashup that will leave you wanting more.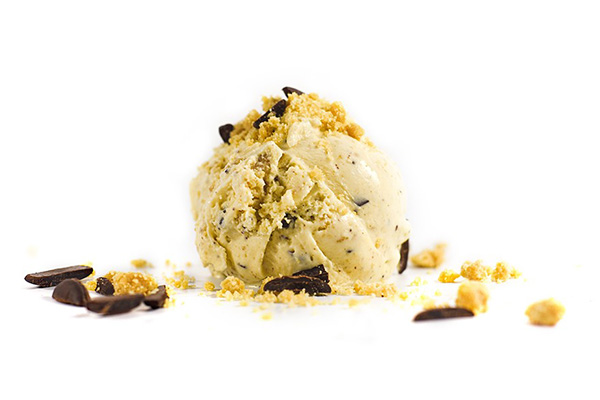 10. Cereal
Your favorite breakfast treat can double as a crunchy topping on your ice cream. From popped rice to granola, there are so many options to choose from, all you need to do is give it a try.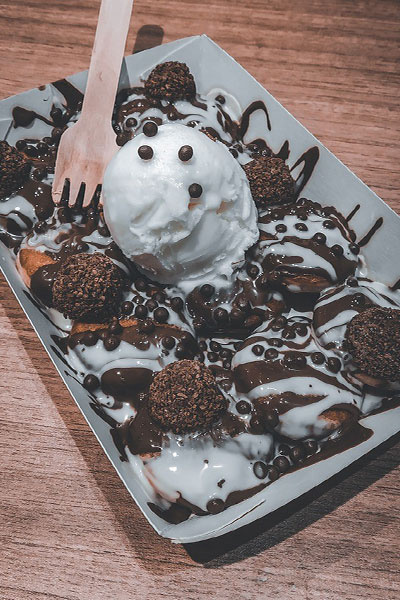 Bonus Toppings
M&Ms
Fruit
Crushed wafer cone
Chopped up bits of chocolate (or choc chips)
Crushed meringue
Using Toppings To Your Advantage
The beauty of ice cream and its toppings is that your imagination is the limit. The more creative you can be, the better. If you look at the ice cream sundaes on offer from your favorite ice cream parlor, you'll note the different ingredients featured. From the sauce used to the crunchy nuts and chewy chocolate brownies – it's all been carefully selected to deliver the ultimate taste sensation.
So, the next time you're in the mood for a different kind of treat, why not build your own ice cream sundae with easy and best ice cream toppings that can be found around the house? You could even challenge the family to a friendly sundae competition to see who is the most creative.
And if you choose to make your own ice cream sundae, you'll need some ice cream. To make that happen, why not order a pint or two of your favorite Nature's Organic ice cream flavors online and have it delivered straight to your door? Or if you're in the mood for an adventure, why not visit our store in Fremont?
Conclusion
Toppings are the underdogs in the ice cream world. You have the luxury of choosing from a library of toppings, ranging from saucy to nutty textures and flavors. Next time you get a scoop of ice cream, be sure to reach for this handy list for topping ideas.
Welcome to
Nature's Organic
Rewards & Referral Program
Become a member
Many ways to unlock exciting rewards, this is your all access pass to earn points.
How to earn points?

1 Point = $0.50

Make a purchase of $10.99

Earn 4 points

Make a purchase of $12.99

Earn 5 points

Write a review

Earn 3 points

Refer a friend

Earn 3 points

How to redeem points?

1 Point = $0.50

You can easily redeem your earned points when placing your next order.