Shipping is temporarily unavailable. Buy online and pickup in-store.
03.17.2021
Is Ice Cream Your First Love? Let's Find Out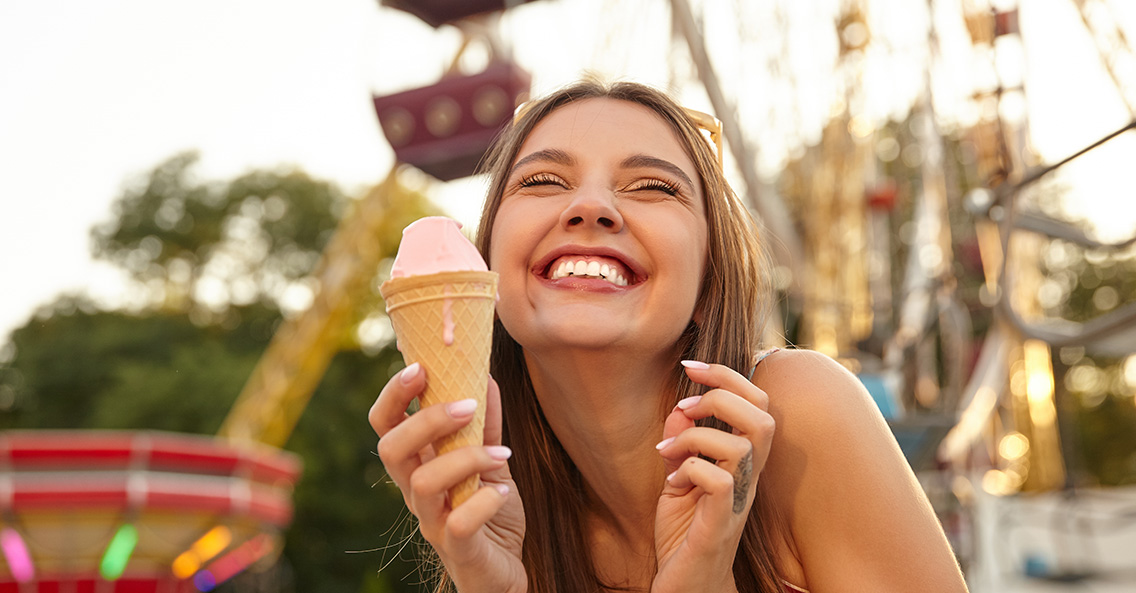 Most of us have been enjoying ice cream since we were children. As a special treat from our parents, this childhood nostalgia and love of ice cream has rippled through to our teen and adult lives. Now, during times when we're needing a pick-me-up, scooping into our most loved ice cream flavors brings us as much comfort and joy as what our loved ones can; in fact, 43% of Americans choose ice cream as their favorite break-up food.
This fact doesn't come as a surprise to the team at Nature's Organic. Because we believe ice cream is many people's first love. The best part about loving ice cream is that the love will never be unrequited if you're choosing healthy, organic ice cream flavors that nourish your body and elevate your mind. If you've been searching for the 'best ice cream near me', then maybe ice cream is your first love, too! Take a look at these seven signs that it could be.
SIGN #1: You Think of Ice Cream When You Crave A Treat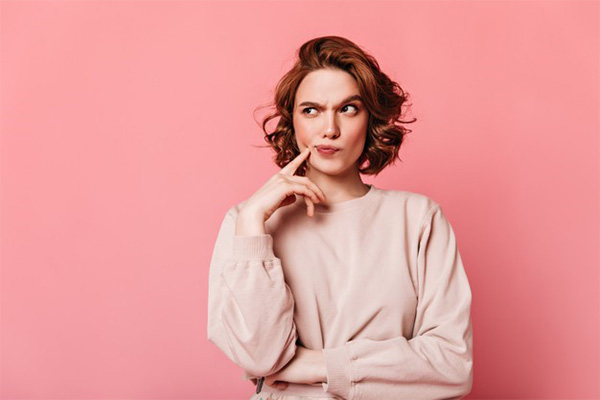 The things you love are always on your mind. Everyone has their ultimate craving, and if yours is ice cream, then it may very well be your first love. Cravings can sometimes lead to poor diet choices, so if you're wanting an indulging flavor like Chocolate Fudge Brownie, make sure it's organic, natural ice cream like Nature's Organic's that doesn't add any harmful chemicals. Making a healthy switch to organic ice cream will hit that sweet spot while getting valuable nutrients from the goodness of real ingredients.
SIGN #2: You Enjoy Ice Cream with Your Breakfast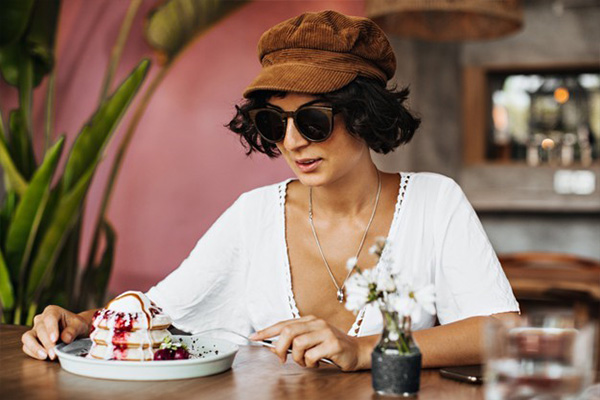 What pairs perfectly with waffles, pancakes, crepes, and most other sweet breakfasts? You guessed it. Ice cream! You might even prefer switching carb-loaded banana bread for the loaf-inspired banana walnut ice cream. However you eat it in the morning, being the first thing that comes to mind as you wake is a sure sign ice cream is your first love!
SIGN #3: You Use Ice Cream in Your Drinks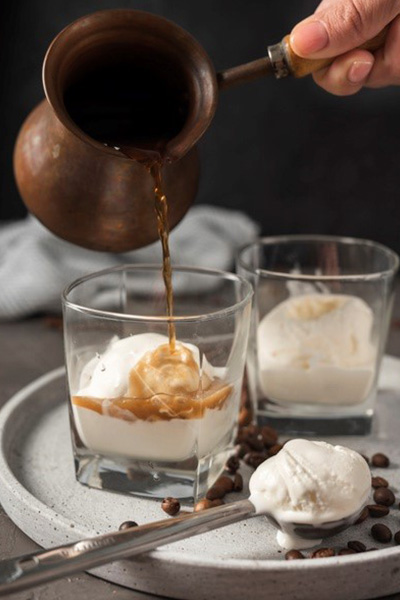 If you find that adding a scoop or two of ice cream into a drink takes it up to a whole new level, then take this as a sign! Coconut or berry swirl ice cream added to fruit smoothies adds ultra-creamy thickness and flavor. A scoop of organic coffee ice cream with real espresso packs extra energy into an iced latte or affogato. From smoothies to hot chocolate floats, you'll find a way to incorporate ice cream into any drink if you're a true ice cream lover.
SIGN #4: Your Favorite Type of Birthday Cake Is an Ice Cream Cake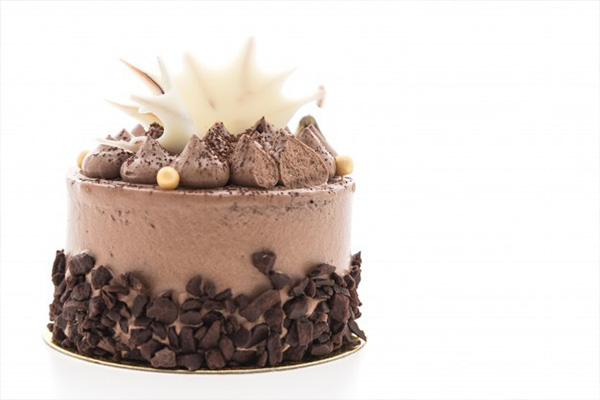 A sure sign of your love for ice cream is wanting your birthday cake to be made of it! Whether you buy one from your local ice creamery or make an ice cream cake yourself, celebrating special occasions with ice cream is always a winner.
SIGN #5: Ice Cream Dates are Your Favorite Date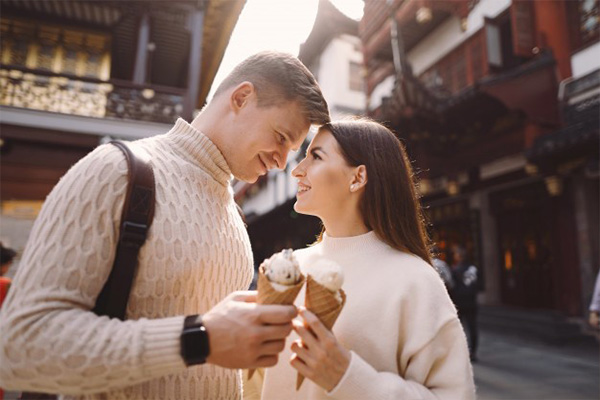 Not being bothered by being unable to go to the movies during the pandemic because you prefer ice cream dates is a key trait of an ice cream lover. Spoiling others with something that you think is special, such as ice cream, is a great way to explore new flavors and share the love of your favorite food. Nature's Organic scoop shop in Fremont welcomes love birds and ice cream lovers alike!
SIGN #6: You Can't Walk Past an Ice Creamery Without Going In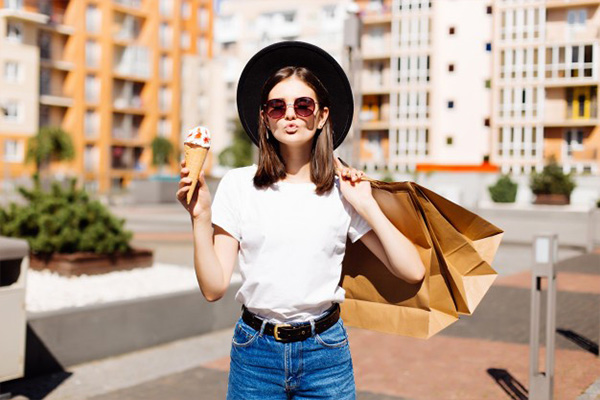 A day of outdoor fun and adventure always involves a visit to the ice creamery. Do you agree? We do! Trying out exciting new flavors and adding them to a waffle cone to enjoy ends the day in pure bliss.
SIGN #7: You Choose Ice Cream As Your Evening Treat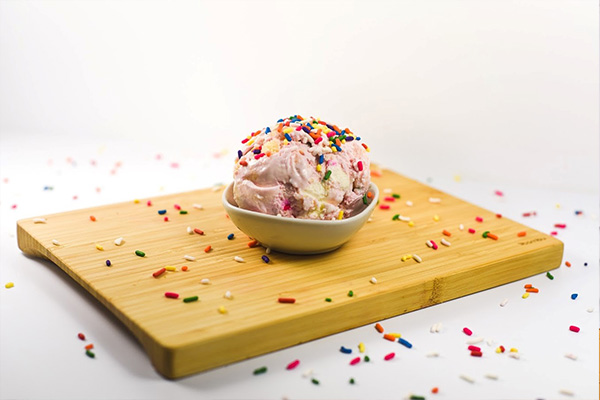 Even if you are full from dinner, if you have ice cream on your mind, this is a definite indication that you cannot live without it! Ice cream paired with warm baked treats like strawberry ice cream and brownie or pecan pie ice cream with a slice of pie provides that all-important creamy melt-in-your-mouth sensation that is heavenly with warm desserts.
The Final Scoop
Whether you are eating it for breakfast, slurping it in drink form, or slicing into a frozen cake, there's no denying ice cream has a place in many hearts. With so many healthy and amazing classic, exotic, and vegan ice cream flavors available in the Nature's Organic collection, there is an ice cream to suit any appetite and any occasion. Did one or more of the above signs resonate with you? We would love to know with a comment below!
Welcome to
Nature's Organic
Rewards & Referral Program
Become a member
Many ways to unlock exciting rewards, this is your all access pass to earn points.
How to earn points?

1 Point = $0.50

Make a purchase of $10.99

Earn 4 points

Make a purchase of $12.99

Earn 5 points

Write a review

Earn 3 points

Refer a friend

Earn 3 points

How to redeem points?

1 Point = $0.50

You can easily redeem your earned points when placing your next order.