Shipping is temporarily unavailable. Buy online and pickup in-store.
12.07.2020
New Recipe Alert: The Best Chocolate Chip Ice Cream Cake For Every Chocolate Lover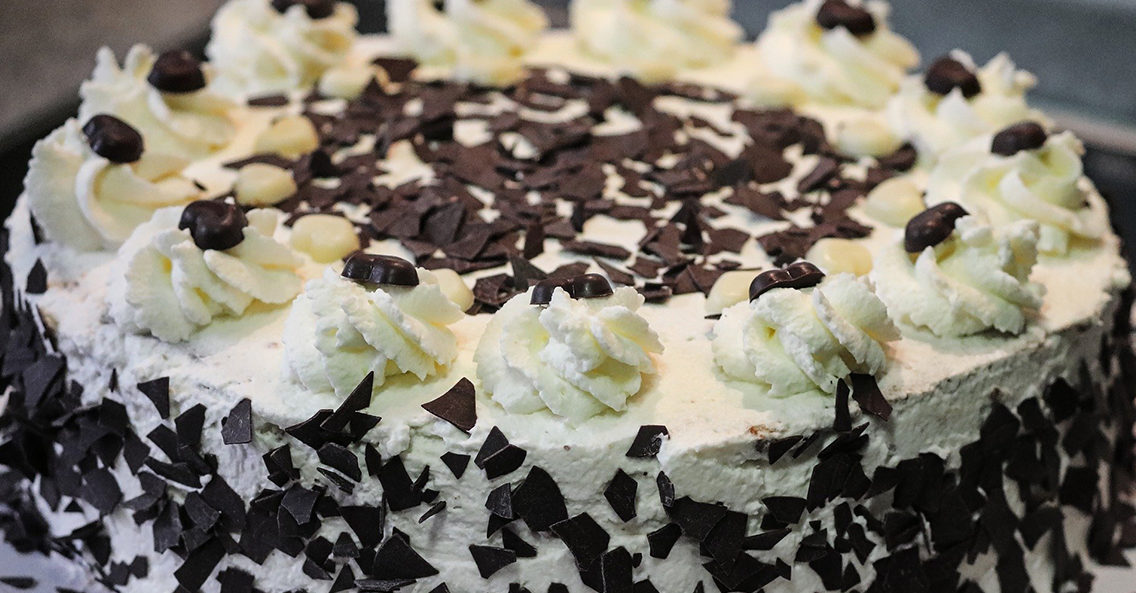 We never stop experimenting when it comes to ice cream. In our opinion, there is no such a thing as too many flavor options or too exotic a taste sensation, which is why we're so excited to keep pushing the boundaries of what ice cream can be, and just how good it can get. This is why we're so proud of our Chocolate Chip ice cream flavor!
However, we never want to limit ourselves to just a scoop of ice cream, instead, we're always on the lookout for new ideas and recipes in which we can include our delicious organic ice cream. We've spoken about how much we love ice cream floats before as well as giving ideas for things like milkshakes, coffees and ice cream sandwiches, but we might just have a new favorite…Chocolate Chip Ice Cream Cake!
Everyone loves chocolate, everyone loves ice cream and everyone loves cake so this is a surefire way to make something that everyone will enjoy. It doesn't have to be a special occasion or someone's birthday to enjoy the taste of this easy chocolate chip ice cream cake and everyone will be asking for a second slice!
Organic Ice Cream
First and foremost, you have to start with great, all natural, organic ice cream, like Nature's Chocolate Chip. All our ice cream is made organically and this one is no different as there are no artificial flavorings, preservatives, or sweeteners used in our products. This means you get the purest, crispest tasting ice cream that just can't be beaten.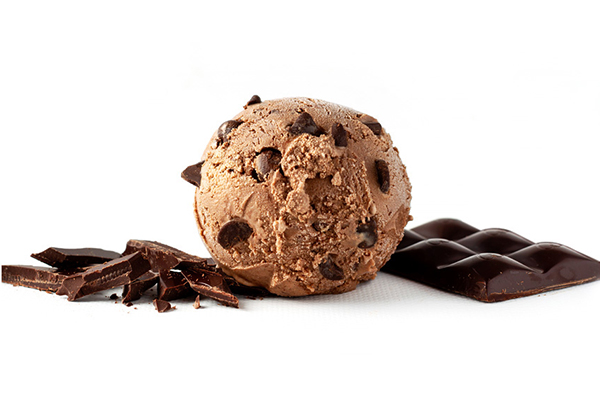 Our Chocolate Chip flavor is made by infusing authentic Dutch chocolate with chocolate chips to create the perfect contrast between creamy and chewy. This makes it incredibly rich, velvety, and creamy, perfect for a chocolate chip ice cream cake!
All the ingredients used in any Nature's Ice Cream flavor have always been consciously sourced and, when possible, are entirely organic. Unlike many other large-scale ice cream brands that mass produce their products, our organic ice cream has no dyes, extracts, or harmful emulsifiers; only whole and pure ingredients that give each bite the flavor and texture nature intended.
Our small batches also allow us to pay special care and attention during all stages of the creation process. To ensure consistency, we source our organic dairy from local organic dairies which provides high quality dairy. In other words, it's all natural at Nature's.
Nature's Chocolate Chip Ice Cream Cake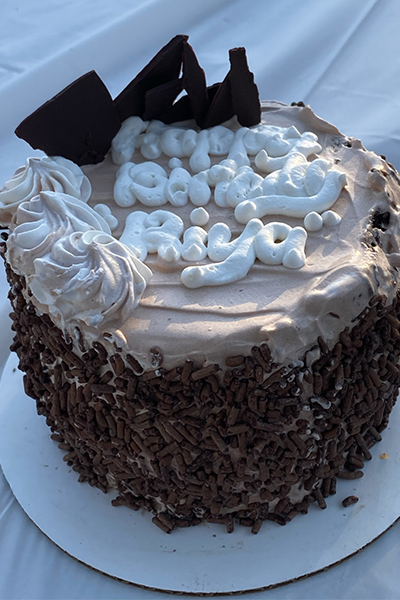 Here's a really simple way to enjoy chocolate chip ice cream with a classic ice cream cake with layers of ice cream sandwiched between a tasty vanilla cake. For this you'll need:
Ingredients:
1 9-inch vanilla cake (your favorite recipe or box mix)
1 pint Chocolate Chip Ice Cream
1 pint Vanilla Ice Cream
1½ cups heavy whipping cream
½ cup powdered sugar
Prepare your vanilla cake as your recipe or box instructions for one round 9-inch cake. Let cool completely, slice horizontally in half and freeze.
A day before you plan on serving the cake, spray a 9-inch springform pan with cooking spray and line with parchment, and place in the freezer for at least an hour. Remove the first pint of ice cream from the freezer and let sit at room temperature to soften and mix the ice cream until spreadable. Place one half of the cake at the bottom of the springform pan and top with the first pint of ice cream and spread evenly. Put this back in the freezer for at least an hour.
Repeat with the other pints of an ice cream freezing each layer before adding the next.
After the last layer of ice cream, top with the other cake layer before freezing and press firmly into the ice cream and make sure it sticks. Freeze until firm, at least 3-4 hours but preferably overnight.
On the day of serving, mix and whip the heavy cream and powdered sugar until stiff peaks form. Do not overbeat. Remove the cake from the freezer and frost as you would normally with whipped cream. Decorate as you wish and freeze the cake for another hour. Remove from the freezer about half an hour before serving and then cut with a sharp knife to serve.
Then enjoy!
The Final Scoop
Nothing beats delicious ice cream…except for maybe when you combine it with cake! This easy chocolate chip ice cream cake is sure to be a winner with both kids and adults alike, so give it a try and let us know what you think. For more recipes and ice cream flavors that your family is bound to enjoy, check out our website and start enjoying delicious organic ice cream.
Welcome to
Nature's Organic
Rewards & Referral Program
Become a member
Many ways to unlock exciting rewards, this is your all access pass to earn points.
How to earn points?

1 Point = $0.50

Make a purchase of $10.99

Earn 4 points

Make a purchase of $12.99

Earn 5 points

Write a review

Earn 3 points

Refer a friend

Earn 3 points

How to redeem points?

1 Point = $0.50

You can easily redeem your earned points when placing your next order.