Shipping is temporarily unavailable. Buy online and pickup in-store.
11.10.2020
Love Ice Cream Floats? Here Are 10 Delicious Ice Cream Float Recipes To Try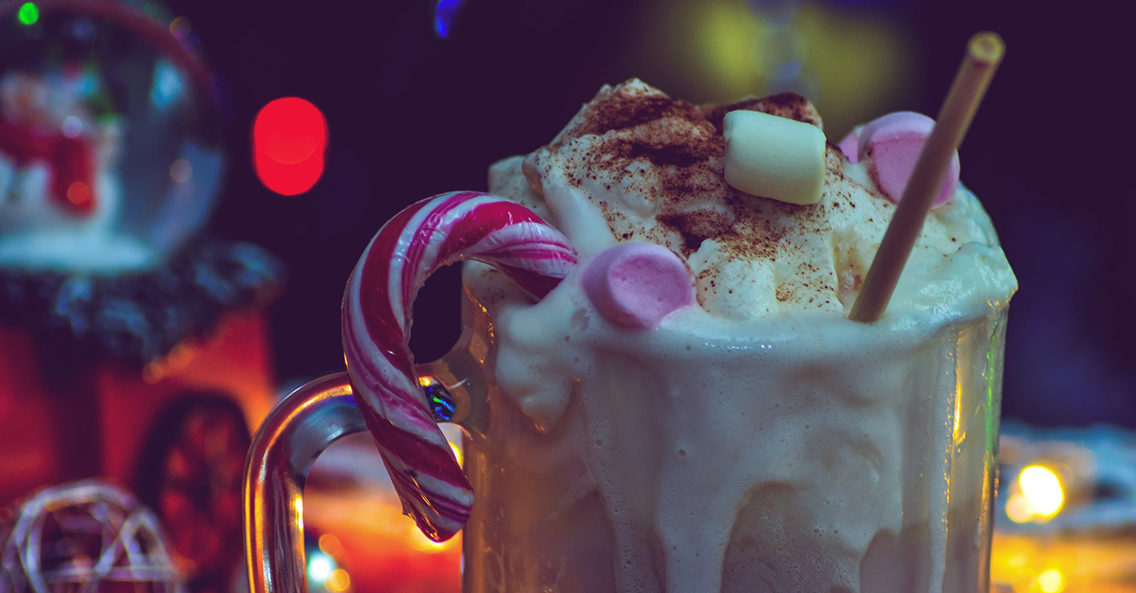 Ice cream floats are delicious cold drinks that are interactive and bubbly. With so many varieties and different combinations, you really can't stop experimenting with them. Keep reading to learn about some great ice cream float recipes and combinations that will keep you on your toes.
The first tip is to look at the ingredients and nutrients in your desert. Organic ice cream is a really good option for less additives and a chemical free flavor. In this case, choosing an authentic brand such as Nature's Organic can really change the outcome of the float and your health.
1. Coffee Lover's Float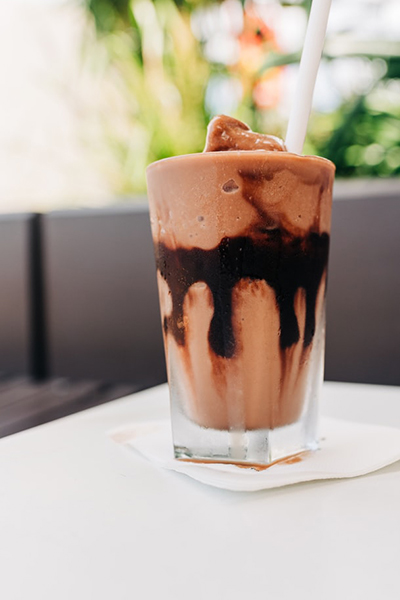 Make a large cup of hot coffee, any kind that you prefer. Scoop a vanilla ice cream in with the coffee. Quickly drizzle some honey or caramel and add whipped cream. This ice cream float recipe is very simple but tasty!
2. Classic Root Beer Float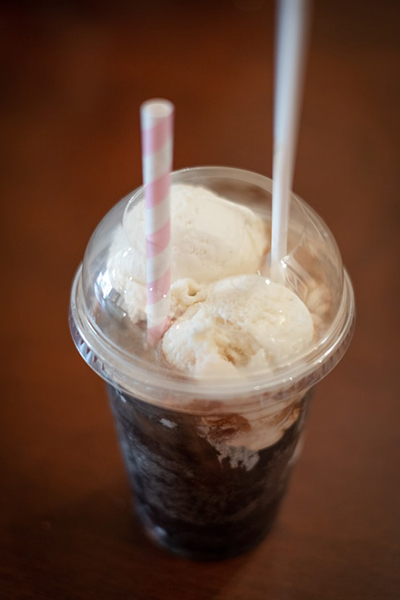 This one requires root beer soda and vanilla ice cream as well! This combination can be changed up to your liking depending on the ratios you prefer.
3. Orange Cream Soda Float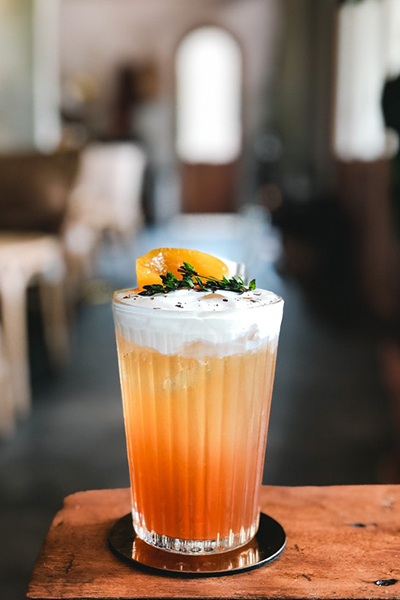 All you need is Fanta soda and some vanilla ice cream as well. One can and one scoop works perfectly. Since this ice cream float recipe is very simple, be sure to choose the best brands for better taste by sticking with organic.
4. Berry Milky Float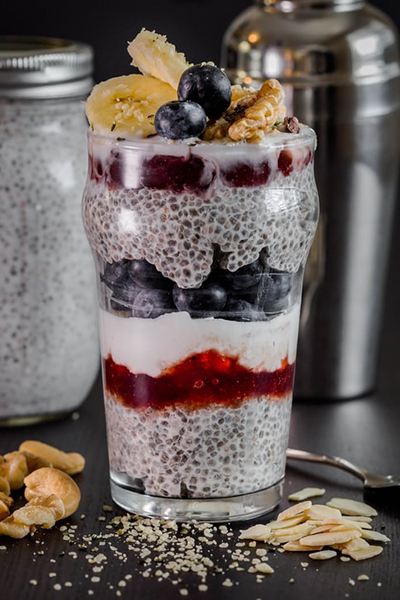 You can use our berry swirl ice cream with blueberry flavored sparkling water. Top it off with some fresh or frozen berries: strawberries, blackberries, raspberries… For more flavor, you can add 2 teaspoons of vanilla bean extract, some honey, or even lemon juice. If the drink isn't sweet enough, you can always add some natural sweeteners.
5. Pumpkin Pie Float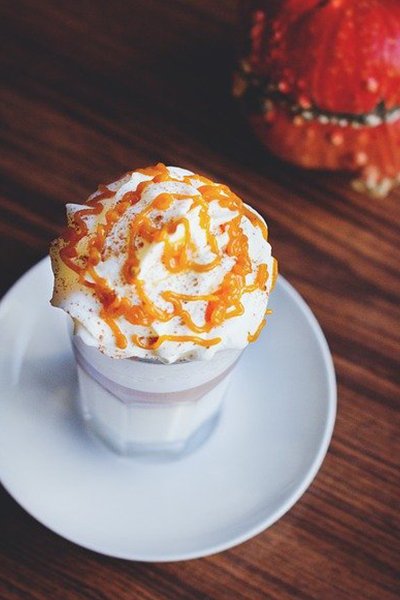 All you need is some Jones Pumpkin Pie soda and a couple scoops of vanilla ice cream. This is a perfect fall, cool drink for everyone. If you don't like carbonated drinks, pumpkin ice cream is a great alternative for a cold fall desert. You're in luck too, we made our own. Check it out!
6. Honey Lavender Float
Lavender is known for its soothing and relaxation benefits, and the ice cream flavor is amazing as well. Get some lemon flavored sparkling water and lavender ice cream! Top it off with a drizzle of honey as well. It is so fresh and light! Not too sweet either. This is perfect for a picnic or a brunch with the family. You can also use our Honey Lavender ice cream.
7. Mangolicious Rose Float
This sweet and tangy float will blow your mind! It's so delicious! All you need is 3 cups of mango juice, 1 cup of sparkling water, and 2 scoops or more of rose ice cream. You can also switch out the rose with vanilla ice cream for a more simple balanced taste. If you're looking for some rose, try our rose ice cream.
8. Almond Coconut Float
You need 1 cup of milk, 3 cups of carbonated water, about 2 scoops of coconut ice cream, and 2 cups of chocolate ice cream. You can add some chocolate syrup, caramel, or some whipped cream. If you don't like floats, try our almond coconut ice cream instead! This is so a great treat for almond coconut lovers.
9. Virgin Pina Colada Float
If you're missing the summer breeze, this float will fix that. Get a tall mug and fill it with ice. Pour pineapple juice halfway, then add ¼ cup of sparkling water, and ¼ cup of coconut milk. Add a scoop of vanilla ice cream and mix. This ice cream float recipe can be switched up to your liking. We also have a pina colada ice cream.
10. Matcha Float
Grab some matcha and make ½ a cup of matcha tea that's unsweetened. Then add sparkling water to your liking. Then add a scoop or two of vanilla ice cream. You could even try it with coconut ice cream. Matcha goes well with a lot of other flavors! While you're making this, try out our own matcha ice cream.
For more information on organic ice cream and its importance check out our recent blog post.
Thanks for reading about our ice cream float combinations and ice cream float ideas. Hope you venture out and try these combos and our ice cream! Tag us as @naturesorganic on Instagram so we can see your drinks. Stay safe, try not to FLOAT away 🙂
Welcome to
Nature's Organic
Rewards & Referral Program
Become a member
Many ways to unlock exciting rewards, this is your all access pass to earn points.
How to earn points?

1 Point = $0.50

Make a purchase of $10.99

Earn 4 points

Make a purchase of $12.99

Earn 5 points

Write a review

Earn 3 points

Refer a friend

Earn 3 points

How to redeem points?

1 Point = $0.50

You can easily redeem your earned points when placing your next order.