Shipping is temporarily unavailable. Buy online and pickup in-store.
05.19.2022
Important Tips to Consider When Choosing the Best "Vegan Ice Cream" Brand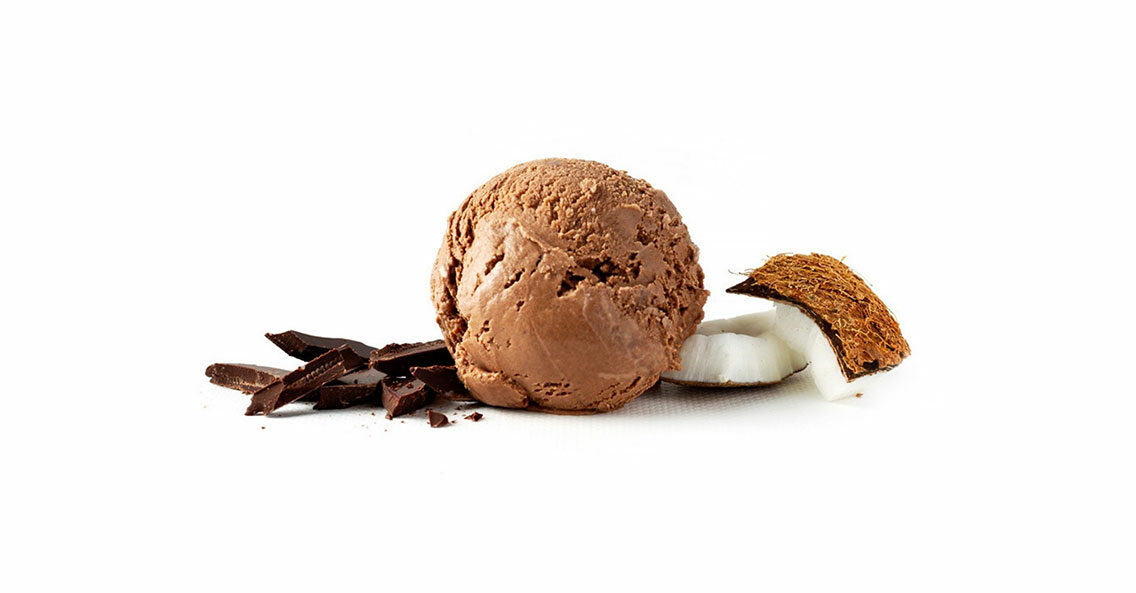 In an age where lifestyle changes and dietary restrictions affect a large portion of the population, it makes sense that non-dairy, plant-based, vegan ice creams have become increasingly popular.
While this reimagined frozen treat is a popular option for many, there are a few things worth noting before reaching for a pint. After all, as with any product, some are far better than others. To help you get a better understanding of vegan ice creams as well as the benefits that they offer, we'll discuss it in detail below.
So, What Is Vegan Ice Cream, And How Is It Made?
As with any vegan product, vegan ice cream is made using plant-based ingredients and does not use any animal products. For this reason, vegan ice cream can be referred to as plant-based ice creams or non-dairy ice creams.
This means that milk, heavy cream, and eggs cannot be used when creating the ice cream base. But before you start panicking about the lack of creaminess, you'll be happy to know that vegan ice cream is just as creamy as the original, dairy version.
Coconut cream is often used in plant-based ice creams, along with nut milk – like almond, coconut, or cashew. Pea protein and fava bean can also be used.
What Benefits Are Associated With Consuming Plant-Based Ice Cream?
In addition to being the more animal-friendly version, plant-based ice creams are also more eco-friendly in the sense that cows don't need to feed on the earth, pollute the earth and then have their milk processed for use in ice creams.
Vegan ice creams are also known to be:
More heart friendly as they have a lower fat content
The perfect lactose-intolerant friendly snack
Animal friendly as no animals are harmed in the making or production of the snack
Less wasteful and is a more sustainable option
Lower in calories

How Do You Pick The Best Vegan Ice Cream Brand?
Based on the benefits mentioned above, you should get a good idea of the type of principles a good vegan brand should follow – in addition to making a super delicious product of course.
Something we feel strongly about is that all of the Nature's Organic products, the traditional dairy varieties as well as our vegan products, are all made to be healthier than the more conventional options available at your local supermarket.
So, on that note of comparing available options, here are a few things to look out for when it comes to finding the best vegan ice cream brands.
Tips For Choosing The Best Vegan Ice Cream:
Look for an ice cream brand that has lower amounts of saturated fat, making it a more heart-friendly option.
No added sugar is another important aspect, as too much sugar can be detrimental to your health if not properly managed.
Consider calorie-conscious options that are waistline-friendly.
No additives or preservatives as they can do more harm than good.
Look for locally sourced, organic ingredients that are as fresh as the day that they were harvested.
Read the label to identify potential allergies as well as no-no ingredients.
Choose a brand with a wide range of options that the whole family will love.
Customer's feedback
Should follow ethical and sustainable business practices
Consider Your Health First, Consider Vegan Ice Cream
In a world where overeating appears to be the norm, especially when it comes to treats and snacks, finding the right balance is important. Vegan ice cream certainly helps to bridge the gap in this regard.
Brands much like Nature's Organic are built on the idea that treats don't need to be unhealthy to be enjoyable, it's simply about being more thoughtful when it comes to the preparation. From our classic flavors like Chocolate Chip to our more exotic creations like Honey Lavender – and not forgetting our vegan range of course – each ingredient has been carefully selected.
Isn't it time you discovered our organic ice cream range that just so happens to cater to the vegan market as well? We'll even throw in 10% off your first order and deliver for free in the SF area on orders over $45.
We think that's pretty cool, don't you?
Welcome to
Nature's Organic
Rewards & Referral Program
Become a member
Many ways to unlock exciting rewards, this is your all access pass to earn points.
How to earn points?

1 Point = $0.50

Make a purchase of $10.99

Earn 4 points

Make a purchase of $12.99

Earn 5 points

Write a review

Earn 3 points

Refer a friend

Earn 3 points

How to redeem points?

1 Point = $0.50

You can easily redeem your earned points when placing your next order.