Shipping is temporarily unavailable. Buy online and pickup in-store.
05.22.2022
World Environment Day 2022: How To Give It Back To Nature In Daily Life?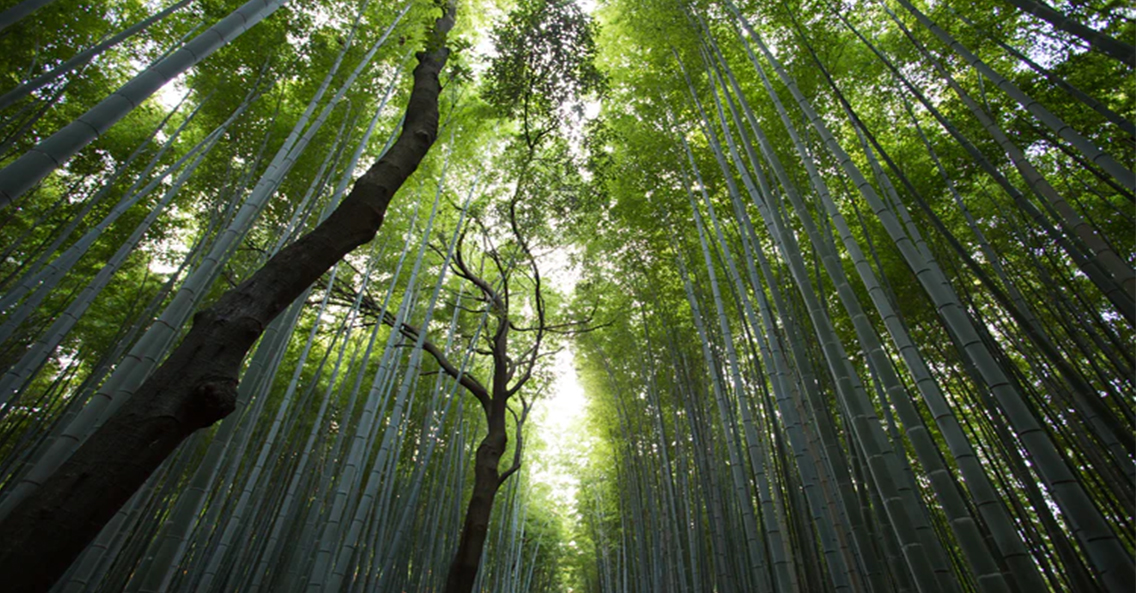 Here at Nature's Organic, we try to do whatever we can to protect the environment in our daily lives. After all, nature brings us so many benefits and so much joy – so isn't it time to give something back to Mother Nature herself? It's easier than you think to do something good for our planet too! You don't have to become a tree hugger and you don't have to pledge to single-handedly stop the melting ice caps. Making even the smallest changes can still have a real impact when it comes to saving our planet. So if you're contemplating how to save the environment this World Environment Day 2022, read on for some nuggets of inspiration.
1. Pass on Single-Use Plastic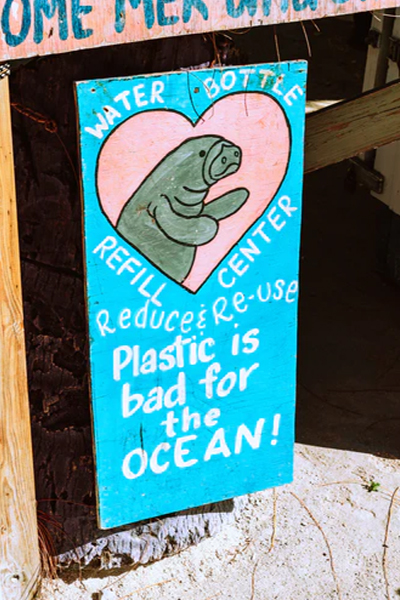 Columbia University's Earth Institute has found that a devastating eight million metric tons of plastic end up in our beautiful oceans each year. It's time we all did our part to reduce plastic pollution by stopping out addiction to single-use plastics and instead choosing more reusable items such as paper straws, metal water bottles, and reusable canvas bags. Here at Nature's Organic, we make sure that the packaging of our ice cream tubs is 100% recyclable – proving that we're natural not just by name but by nature, too!
2. Set up Home Organic Garden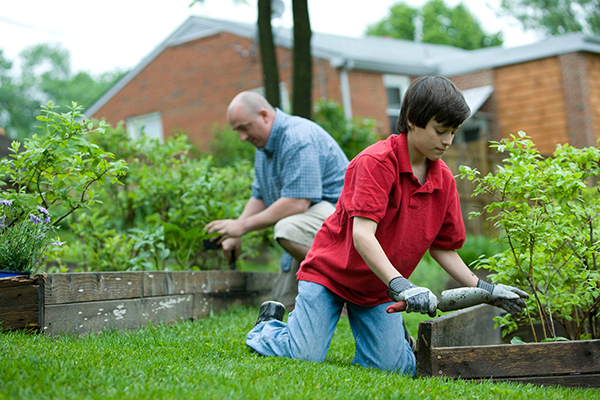 Creating your own organic garden is probably one of the best ways to give your share to mother earth. By growing your own fruit and vegetables, you can become much more self-sustaining, as well as make a real difference in reducing carbon emissions. It can also mean that your family can enjoy healthy, tasty, and fresh produce. Less convenience buying means less pollution to our precious planet – so get growing! Just think of how satisfying it would be to grow your own strawberries, and then maybe even churn them into some homemade ice cream…
3. Get on Your Cycle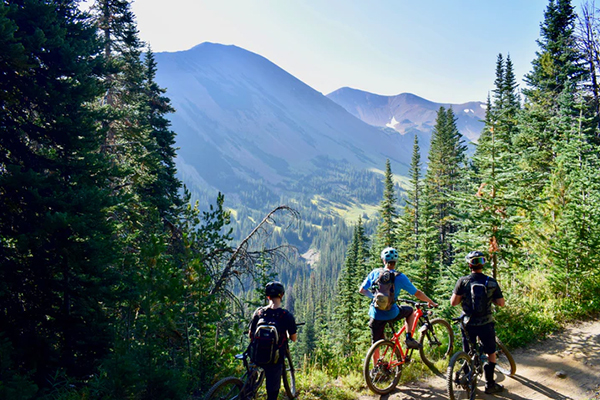 One of the best ways to take advantage of the summer months and to get on the move is to hit the road on two wheels! Instead of driving everywhere or taking an Uber, why not try to cycle around instead? Whether it's cycling to work, planning a family cycle ride or taking your pet with you – not only is cycling great for saving CO2, but you also get the added benefits of vitamin D, exercise, and the breath of fresh air!
4. Go Organic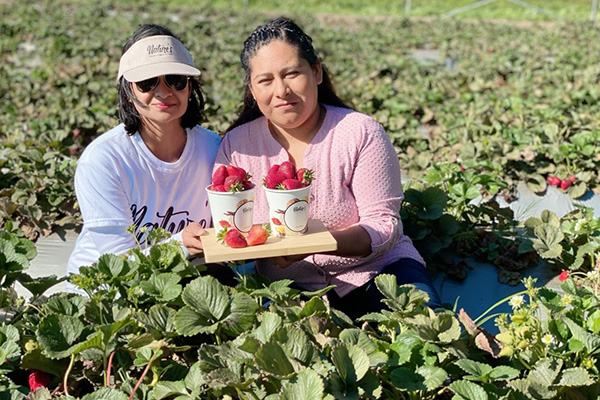 One of the best ways you can help out our planet Earth is to make the switch to a largely organic diet. Not only is going organic a much more sustainable option, but the health benefits to you are vast. You may not have realized this before, but many non-organic foods contain lots of harmful nasties – especially your favorite snacks and sweet treats. That's why, here at Nature's Organic, we have nothing but natural ingredients in all of our deliciously natural ice creams. That means no artificial additives, emulsifiers or pesticides (which can be particularly damaging to the environment). We also contribute to charities, supporting our local communities and struggling farmers in Africa, without whose hard work we couldn't make our delicious organic cocoa and vanilla.
5. Pick Some Litter (or Go Plogging!)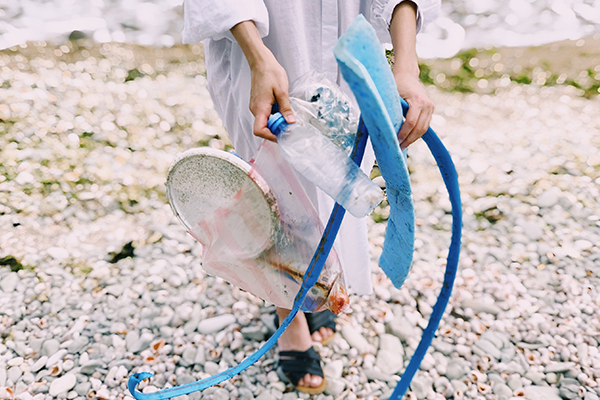 Nothing makes us sadder at Nature's Organic than seeing our beautiful outdoors littered with rubbish. As much as we wish it wasn't so, it seems like litter will always be a bit of a problem, no matter where we are. But we can do something about it! Next time you're on a walk around your neighborhood, take a bin bag and some plastic gloves with you and get bagging and binning any bits of rubbish you see. You'll get a real kick out of knowing you've made a positive difference to your local community, and you might even just inspire others who see you around to do the same thing! You could even start a weekly litter-picking walk with a couple of your neighbors. Or, if you're someone who's super on-the-go, why not give "plogging" a try? Yep, that's litter picking while jogging! This new craze has come from Scandinavia, where people have been combining eco-friendly practices with exercise. Give it a go!
6. Save the Bees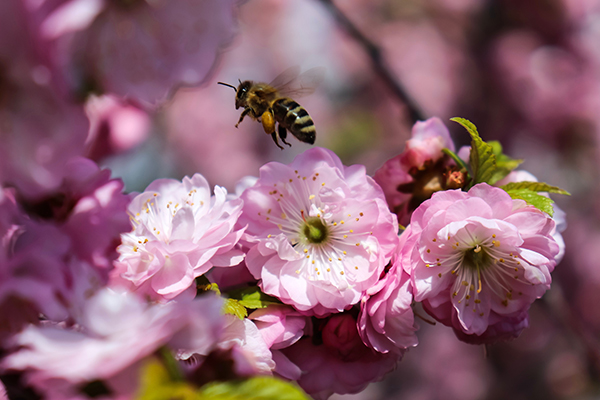 Nature experts such as David Attenborough recently gave a warning that the extinction of bees could eventually be followed by the extinction of humans! Shocking stuff… To counter this, there are a couple of things we can do at home to help our winged, stripey friends to survive. One of the main things is leaving out special syrup that helps to nourish them. Just mix a little sugar and water together and leave this in a bowl in your nearest outdoor space for them to tuck into. This will allow them to refresh themselves and crack on with the important work they do for our planet behind the scenes!
7. Volunteer in Your Community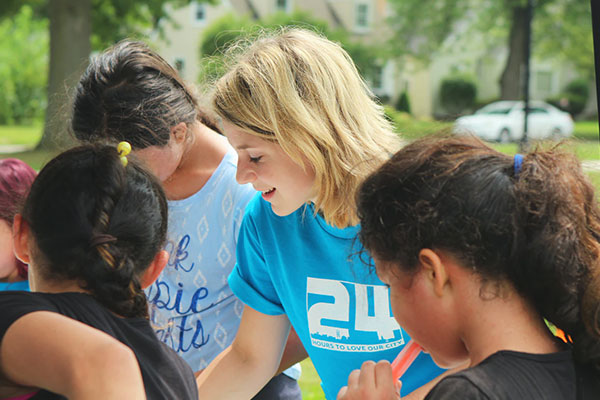 Wherever you are in the USA, there are likely a whole bunch of different initiatives and groups you can get involved in when it comes to giving back to your community and the planet. Whether it's starting your own litter-picking group, helping to maintain a local conservation area, or joining a nearby horticultural society where you can get planting – there's plenty to get involved with that can see you making a real difference to this planet of ours.
The Final Scoop
So there you have it, a couple of useful ways that can really help you to help Mother Nature this World Environment Day 2022! Here at Nature's Organic, helping to preserve the environment is an issue that's super close to our heart. It's one of the major reasons our lovely founder Supraja began creating her natural ice creams in the first place! By choosing ingredients that are 100% natural and organic, we give our customers the chance to combine their love of ice cream with their love of planet Earth. One of the great things about our sweet treats is that not only do we not compromise on flavor – we don't cut corners with our sustainability commitments either.
To help you celebrate World Environment Day 2022, why not order in a couple of tubs of our luxurious natural ice cream? Check out our huge variety of vegan classic and exotic flavors, and order today.
Welcome to
Nature's Organic
Rewards & Referral Program
Become a member
Many ways to unlock exciting rewards, this is your all access pass to earn points.
How to earn points?

1 Point = $0.50

Make a purchase of $10.99

Earn 4 points

Make a purchase of $12.99

Earn 5 points

Write a review

Earn 3 points

Refer a friend

Earn 3 points

How to redeem points?

1 Point = $0.50

You can easily redeem your earned points when placing your next order.