Shipping is temporarily unavailable. Buy online and pickup in-store.
05.27.2022
Low-Calorie Ice Cream: Is It Good For Your Health Or Not?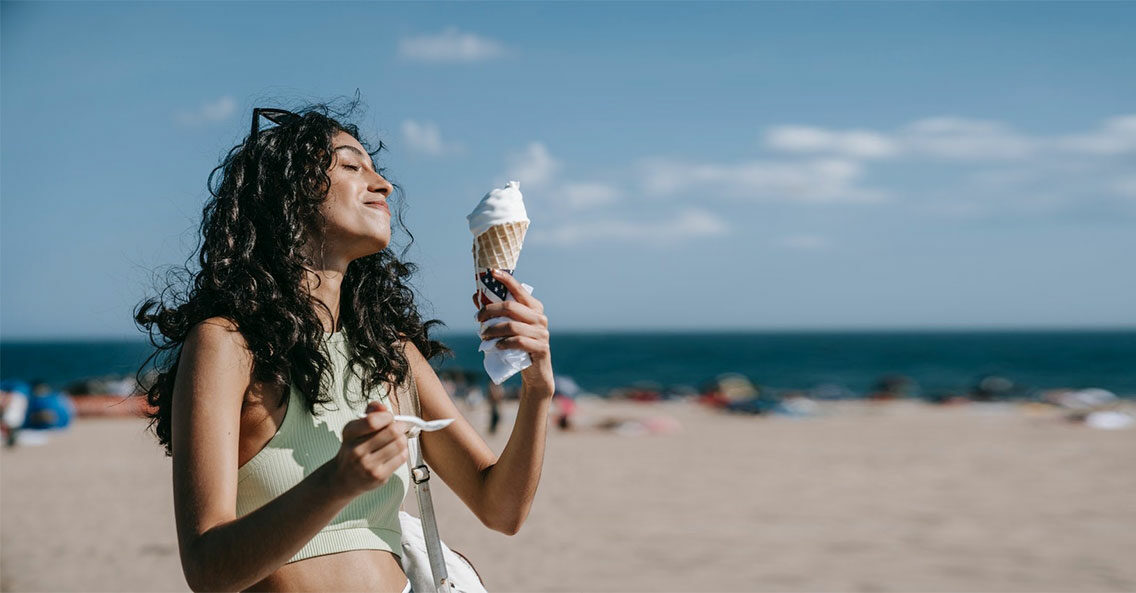 In life, there are many questions that leave us tossing and turning at night, and one of the most pressing has to be: "Is ice cream healthy or unhealthy?". In most cases, the answer will depend on who you ask.
The great thing is that so many people have pondered this very question, and as a result, have found clever ways of reimagining this world-famous dessert in more healthier ways. One such way has been through the creation of low-calorie ice cream.
So, What Exactly Is Low-Calorie Ice Cream?
As the name implies, this variation of ice cream is made using ingredients that are not calorie dense in an attempt to make the healthiest low-calorie ice cream possible.
To start with, low-fat milk and cream would need to be used in the making of the ice cream as well as sugar alternatives. To further reduce the calorie count, plant-based dairy alternatives may also be used.
There is, however, a thin line when it comes to creating a low-calorie ice cream recipe. In some instances, the ingredients used by be lower in calories but not necessarily the healthier option. Try to look for low fat, sugar-free ice cream as a starting point.
Of course, when it comes to sugar-free ice cream you'll need to be on the lookout for artificial sweeteners that can upset the stomach and lead to long-term weight gain. This leads to one helpful pointer that will serve you well when it comes to finding the best low-calorie ice cream: always read the label!
You need to know what you're consuming, and more importantly, if the ingredients used are truly healthier than those used in traditional ice creams. In some cases, it may be better to go with the original ice cream, in moderation of course. Some label warning signs include:
A long ingredient list, indicating a highly processed product
The calories listed should be under 150
Determine the correct serving size, on packed is not always a single serving
Keep the sugar content under 16g
Avoid saturated fats
Avoid artificial flavors, dyes, and sweeteners
When it comes to choosing a healthier ice cream, Nature's Organic prides itself on using only the freshest organic ingredients. And with a wide range of ice creams – including plant passed vegan options – it really is one of the healthier ice cream options out there.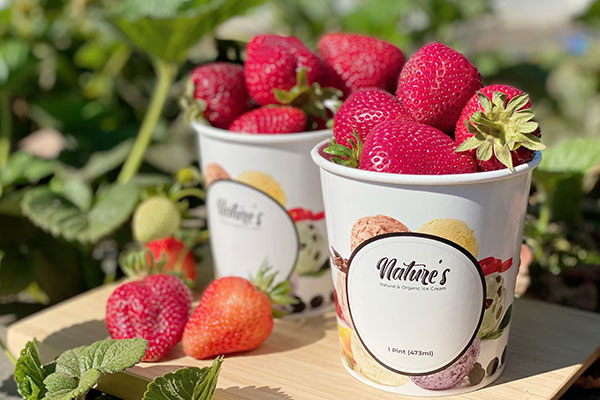 The Benefits Of Choosing A Low-Calorie Ice Cream
Of course, the most obvious benefit of choosing a low-calorie ice cream is that it is friendly on the waistline – always a major plus!
Additional benefits include:
When it comes to finding a delicious, organic ice cream that checks all the boxes and promotes healthier snacking habits, Nature's Organic is definitely worth checking out – if we do say so ourselves.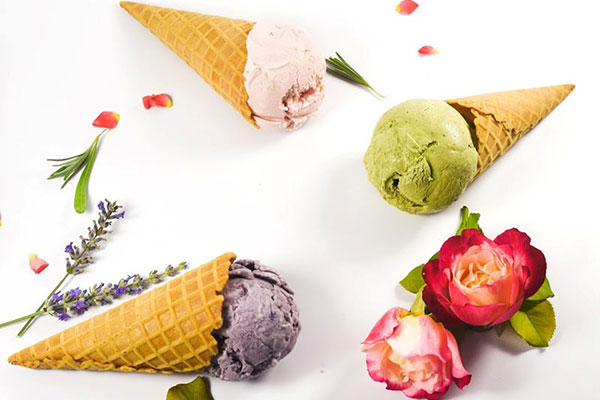 The Nature's Organic Difference
When it comes to our wide range of ice creams, they all start out from scratch. Each batch is freshly made on-site using the freshest, locally sourced ingredients. In addition to this, no additives, colorants, or preservatives are added to the mix, the ice cream is true to the flavors of the ingredients used.
This is because our business is founded on the principles of developing a healthier treat the whole family can enjoy. We offer our customers peace of mind that when they are enjoying a specific flavor, for example, our Strawberry Shortcake flavor, everything from the berries to the cake was made onsite, and we can even show you the ingredients used to further reassure you. That's how confident we are about the product we are offering.
Is Low-Calorie Ice Cream The Better Option?
For all I tensive purposes, yes. Low-calorie ice cream is often the healthier option when it comes to frozen treats. The extent thereof will differ from product to product, and in some cases, even from flavor to flavor. When in doubt, read the label to make sure that you are buying the better, healthier option.
So, if you haven't already, why not browse through our exciting flavors and place an order today? We'll throw in 10% off all first-time online orders. There's never been a more opportune time to discover low-calorie ice cream, don't you think?
Welcome to
Nature's Organic
Rewards & Referral Program
Become a member
Many ways to unlock exciting rewards, this is your all access pass to earn points.
How to earn points?

1 Point = $0.50

Make a purchase of $10.99

Earn 4 points

Make a purchase of $12.99

Earn 5 points

Write a review

Earn 3 points

Refer a friend

Earn 3 points

How to redeem points?

1 Point = $0.50

You can easily redeem your earned points when placing your next order.